To this day it's one of the most popular browsers in the world. But does Firefox drain the battery? It can stretch this resource quite thin, yes, and if you want to reduce Firefox battery usage rates, start by removing complementary modules that add unnecessary bulk.
Now, it's not that Firefox is solely bad at this. In fact, all browsers will drain your battery if used long enough and that's a fact. Take, for example, Brave browser's battery-draining case.
Even UC Browser will occasionally consume more battery than it should. So, does Firefox use a lot of battery or does it not?
Firefox battery drain accusations are not unfounded. This is especially true for Windows users, but quite a few people complained about Firefox draining their Mac battery. It's about Firefox M1 battery consumption rates, to be more specific.
Back to Windows and here's another interesting scenario reported by users. If you have an SSD drive on your computer and use Firefox heavily, you may notice that the browser can tax your hard drive quite a bit.
This can cause annoying slowdowns and even drain your laptop's battery life. If such is the case, a thorough Firefox SSD optimization procedure would make a world of difference. So let's see why is Firefox draining batteries on PCs and laptops, to begin with.
Why does Firefox use so much battery?
You may notice that your device is overheating when you use Firefox. It may also take longer than usual to charge it. All these are signs that Firefox is causing your device to use more energy than it should.
In addition, if you're running multiple extensions, Firefox may start using more memory than usual which could potentially affect your computer's performance overall. You need browsers that use less battery.
Since it all depends on your browsing activity, there is no singular browser that promises low battery usage no matter what.
However, Opera is a top contender given that it is a lightweight and fast browser. It has a sleeping tab feature that saves your battery when other tabs are not in use. It's also very impressive in terms of performance.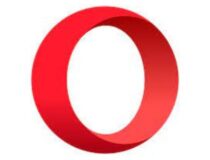 Opera
Preserve battery life with this energy-efficient browser that integrates a power-saving mode.
How do I make Firefox use less battery?
1. Close unused tabs/windows & start Firefox in Safe Mode
When you have a lot of tabs open and leave them running in the background, they continue to use your computer's resources.
If you don't plan on returning to them anytime soon, then close them so that Firefox doesn't continue draining the battery on your PC.
You can do this by selecting each tab individually and clicking on the X button at the top-right corner of each one.
If that doesn't improve energy consumption, you might want to try opening Firefox in Safe mode. Simply restart your computer until you trigger the reboot sequence, then choose to Enable Safe Mode with Networking.
Next, find and click the Firefox icon and choose to Start in Safe Mode to check if the problem is still present.
2. Close unnecessary plugins and extensions
Plugins add functionality to Firefox, but they can also consume memory and increase battery usage. If you don't need them, disable them by going to the extensions tab and disabling them.
You can also uninstall them permanently if it has been a long time since you last used them or you no longer need them.
3. Disable automatic updates
Firefox automatically updates itself with new features, and checks for updates while it is running in the background. This can increase battery usage significantly since the browser must check for updates regularly.
If you don't need these features and want to save some power, you can disable automatic updates.
4. Disable hardware acceleration
Hardware acceleration is a feature that improves graphics performance by using your computer's graphics processing unit (GPU) instead of the CPU to run certain tasks. This can cause problems if you have an older computer.
It will be forced to use more battery power than software rendering would require and may make your browser unstable.
5. Tweak Graphics value in Firefox
Launch Firefox and type the following the URL address bar: about:support
Once you identified the information there, paste the following in your browser's address bar about:config
Restart the browser and check if you still struggle with Firefox battery drain cases.
If you experience slowed-down animations on graphic-intensive websites like games or video streaming sites like YouTube and Netflix, this change will improve your energy consumption and reduce Firefox battery usage.
🆚 Does Firefox consume less battery than Chrome?
One last quick thing. You wanted to know how Firefox compares to the market's most popular browser and we're here to shed some light on the topic.
Firefox is actually very efficient. In fact, it's one of the fastest browsers out there when it comes to using less power than other popular browsers.
However, even the best have their own shortcomings. Want to know more? Then, take a closer look at our in-depth comparison of Safari vs Chrome vs Firefox vs Brave.
If you're getting low on battery life and don't know why it's worth checking to see if your browser is the culprit.
We hope you now know how to make Firefox use less battery using the above tips and your power consumption is now at a healthy balance.
If you face any other issues such as Firefox tabs keep crashing, check out our detailed article on how to resolve the problem.