We all know the meaning of the word popular, but what is a web app? If you want to know what are some common web applications, this is your lucky day.
A web app is a type of program that runs natively on an operating system. You can download it or access it online with the help of your everyday browser.
And speaking of that, we believe it's important to pick out a browser that can cope with high-traffic websites especially since we are dealing with popular apps and platforms only.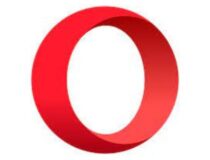 Opera
Fine-tuned for PWA, mobile & desktop apps, this is your trusted partner in conquering the World Wide Web.
And this could be anything. In fact, there are so many different kinds of apps on the internet that it would be impossible to count them all.
Communication apps, social media, music, streaming, education, desktop monitoring web apps, etc. There's an open for every single thing that you can think of. Our lives would be unrecognizable without web apps.
What kind of web apps are in demand?
With so many of them ruling everyone's lives, this begs the question of what is the most popular web app. Which apps take the spot of being the kings of the hill? That's exactly what we shall try to establish.
Here's what to expect from this guide:
More than 20 examples of web applications:

Most popular web design apps
Also, the most popular database apps for storage
Most popular Java web apps

Top 10 most popular web apps
Progressive web apps examples (PWA): progressive web app vs native, best progressive web apps, etc.
In addition, there will be an explanation for each of the categories. Make no mistake, though, by no means does this means these apps are the greatest.
Whether or not an app is good is subjective and open to discussion. This guide will list what people consider essential for their phones and computers. Obviously, our web apps list will cover a wide variety of types.
But first, let's start with what are the most popular apps of the year.
🔟🏆 Top 10 most popular web apps in 2023
TikTok – massive force in social media
Instagram – change-driving social app
Facebook – post & share with the world
WhatsApp – popular communication web app
Telegram – fine-tuned for large groups chats
Shopee – best website application for e-commerce
Snapchat – the original Stories creator
Messenger – perfect for video calls
CapCut – excellent video editing app
Spotify – the ultimate app for music streaming
The following information comes from Sensor Tower, a company specializing in providing marketing data on the app industry. The data from a recent study where the company looked at data from the Google Play and Apple App Store.
These are the biggest platforms for downloading apps, and it's an excellent barometer to start. The data only covers the topmost downloaded worldwide in Q1 2022, so these numbers might change.
As the guide goes through the most downloaded apps worldwide, keep that in mind. There will also be a brief explanation of why these apps are so popular. There were 36.9 billion downloads in the first three months of 2022.
This is a 1.4 percent increase from the same time in 2021. It's also interesting that most apps are social media platforms.
TikTok – massive force in social media
As of May 2022, the most downloaded app is TikTok, with 3.5 billion all-time downloads. This is a record that SensorTower claims TikTok has held since 2018. And this isn't a surprise.
Since it came out, TikTok has been a massive force in social media. It's allowed people new ways to express themselves through song, dance, or other means. Many new celebrities have come up through this platform.
TikTok is all about making short-form videos initially set to a few seconds and have grown to several minutes. Mainstream celebrities like Gordon Ramsay are on TikTok with millions of views per video.
The app is free to download like everything else on this list, and it's easy to set up an account there. New features are constantly being rolled out, with the latest being a new way to credit creators on the platform.
TikTok shows no signs of slowing down.
Instagram – change-driving social app
The first of several Meta-owned apps is Instagram. This app sitting at number one is the beginning of a social media app pattern on this list. During Q1 2022, it saw over 150 million downloads.
This is amazing for an app that's been around for over a decade. The driving force behind its success is its ability to change with the times and adds new features. Some might argue that Instagram steals parts from other social media platforms.
And it's not entirely wrong to think this. Instagram Reels is basically what TikTok does, just not as well. But, on the other hand, Stories is something that it ripped off Snapchat and sees a top of usage.
For better or for worse, Instagram has been the driving factor of many movements and changes in society. It has shaped the world around it, and that's difficult to say about many things.
Facebook – post & share with the world
Third place goes to Facebook, yet another Meta-owned app. It trails behind Instagram with just a little over 150 million downloads. The story behind Facebook's creation is an interesting one.
They made an entire movie made out of it. Then, a group of students at Harvard College came together to create what would ultimately be a website with 2.8 billion active users a month.
It's a platform where people can post text, videos, and other media to share with their friends or the world. In addition, you can talk to each other on Facebook Messenger or join interest groups.
Recently, Facebook has gone through massive changes. It's been a part of significant controversies involving user privacy, fake news, and political problems, but none seems to have slowed Facebook too much.
Nowadays, the company is working on improving virtual worlds with its Metaverse concept and virtual reality headsets. It'll be interesting to see how Facebook morphs in the future.
WhatsApp – popular communication web app
Next up is WhatsApp, the first app on this list that isn't a social media platform and the first to be a communications app. However, it is the third of the Meta-owned apps, so that trend continues.
Interestingly enough, WhatsApp is much more popular outside of the United States and much more significant in regions such as Latin America, Africa, and Europe. For example, 93 percent of Brazilian mobile phone users actively use WhatsApp.
There are several reasons why WhatsApp is so popular. First, many telecommunication services are costly in those regions and offer little protection if someone gets a hold of their number.
WhatsApp is free to use and can be used over Wi-Fi. Plus, it encrypts user data and messages, so their information is safe. Plus, the app is very user-friendly so that people of all ages can use it without a problem.
Telegram – fine-tuned for large groups chats
Telegram is another communications app similar to WhatsApp that has recent explosive growth in the last few years. It's gotten trendy among developers and regular consumers alike. So what gives?
Why is Telegram so popular? There are many different reasons for this, but the main one is public outcry. There was concern that WhatsApp and other similar apps were censoring people by banning them from the app.
Others were looking for ways to engage in conversations with large groups. Telegram came in and filled that niche people were looking for. They have large rooms where people can come in and discuss various topics.
Plus, Telegram has end-to-end encryption for chat rooms. Those same rooms feature stickers, video notes, voice notes, etc. It even has a self-destruct that automatically deletes messages after a specific time.
Telegram came through for a lot of people when discrete messaging was needed.
Shopee – best website application for e-commerce
You probably have never heard of Shopee before and for a good reason. It's an e-commerce website that focuses on Southeast Asia and Latin America markets. Think of it like Amazon, but in those specific countries.
Countries like the United States and Europe offer little room for competition, so commerce apps have had to get creative. For example, Shopee is a pretty unique e-commerce website in that it incorporates aspects of social media.
You can leave comments with images underneath postings. In addition, you can contact vendors directly in chat rooms, like items, and share them on other social media apps.
The developers behind Shopee understood the power of mobile devices. As a result, Shopee is specialized in phone usage and has a user interface that provides a personalized experience.
It also does a great job at localizing its app to the country that it's focusing on. Mexican users will have a different experience than users in Thailand or Vietnam. You can't underestimate what an effective marketing campaign can do.
Snapchat – the original Stories creator
Next is Snapchat, with a little under 100 million dollars at the beginning of 2022. Snapchat is an old-school app, and the originator of the Stories features that you see so many social media apps rip off.
The whole point of Stories is that you must be there in person to experience them. They're short-form pictures or videos that disappear after 24 hours, and this has proved so popular that you had every other app install its version.
Instagram and YouTube renditions have proven to be pretty popular. But unfortunately, lately, others like Twitter and LinkedIn proved to be disastrous and cost the company money.
Snap Inc has expanded to other avenues and is constantly rolling out new features. For example, recently, it was revealed that the company is working on a new drone called the Pixy.
Messenger – perfect for video calls
The last of the Meta-owned apps is Messenger, which has a similar download amount of under 100 million in the first three months of 2022. It used to be known as Facebook Chat way back when.
Eventually, Meta released it as a standalone app back in 2010. It's such a massively used app that 7 percent of the world population has it on their phone.
Messenger is closely tied with Facebook, and it's the primary way to message people on the platform. And since it's attached to such a huge social media site, Messenger's growth came naturally.
But it's still a decent app regardless of the boost from Facebook. It supported video calling way before Android had that capability natively. You can play games there, and it has end-to-end encryption for added privacy.
People have criticized the app for not being super secure. However, meta is always working on improving it with new security features.
CapCut – excellent video editing app
The weirdest inclusion on Sensor Tower's list is CapCut because it's the only app that isn't a social media platform or a messaging app. But it is connected to a world-famous developer.
You see, Bytedance, the developer behind TikTok, created CapCut. And Bytedance took to its world-famous platform to promote CapCut, which saw it shoot up in popularity.
At this writing, CapCut has a little under 100 million downloads globally. So you may be asking what's CapCut is and what it does. It's an excellent video editing app.
You can add cool effects, overlays photos on top of videos, place music, and change the background. It's a pretty engaging and robust app. It's pretty cool to use. People can download it and express their creativity.
Admittedly, if it wasn't for TikTok promoting, it's doubtful that CapCut would've gotten so big with all the other editing apps out there. But still a decent one.
Spotify – the ultimate app for music streaming
And number 10 of the most prominent apps is Spotify, with a little over 75 million downloads in the first three months of 2022. So what is there to say about Spotify that has already been said?
Spotify is a giant music streaming platform from Sweden that has all of the biggest songs on the radio from all over the world and many indie musicians just waiting to be discovered.
Recently, Spotify has made huge pushes into the podcast world, having bought the rights to big names like The Joe Rogan Experience. In addition, the platform is constantly rolling out new updates specifically for podcasts.
Spotify is so aggressive on this front that it's eclipsing the likes of Apple and its podcast features. The former is so much better. And like Snapchat, they're coming with new gadgets like Car Thing.
It's a small screen that serves as an exclusive Spotify player.
Which are the most popular web design apps?
Web design apps have grown a lot in recent years. You must choose the best one to create the best possible website for you and your audience.
There are many different kinds of web design apps, and they all tackle the topic differently. Here's a collection of the most popular ones that you will see.
Kicking things off is Wix. an easy-to-use website creator that requires no coding experience. The best creators are user-friendly and offer numerous templates that you can choose from.
As of this writing, Wix has over 500 individual templates that you can choose from for easy website creation. In addition, it offers a drag and drops editing tool with all kinds of features.
You have an image editor, social media buttons, video implementation, animations, etc. And to help you narrow down what you're looking for, Wix will ask you a series of questions to bring up the best template for you.
Wix has multiple subscription tiers; a free one and several that you have to pay. So you can create a website for free, but you'll have ads strewn throughout your page and have limited bandwidth.
Premium plans remove the ads while also increasing the bandwidth and storage capacity so you can add as much as you want. And if you partake in Wix Turbo, your websites will load faster.
Like Wix, WordPress is a free website-creating service that's open-source and used by online communities worldwide. In addition, windows Report itself runs on WordPress.
It's also important to point out that WordPress runs 43 percent of all websites worldwide and makes up 65 percent of all content management systems. That's how widely used it is. It's hard to imagine another service this widespread.
WordPress is so popular; on top of its free service is how easy it is to use and all of the add-ons available. It has the same drag and drops interface and template for quick website creation as Wix.
As for the add-ons, you have things like Yoast SEO for better search engine placement and Jetpack for backing up software while also protecting against malware.
Above all else, WordPress takes full advantage of SEO. Search engines tend to prefer WordPress websites, so that's a big bonus.
And the final website creator on this list is Dreamweaver. The most significant difference between Dreamweaver and the others is that it requires some coding knowledge, and it is a pretty expensive service to use.
Dreamweaver gives you total control over how you want your website to look. You can use HTML, CSS, and JavaScript to build your web page. In addition, its addition, it offers shortcuts and multi-line editing for quick work.
On top of the programming capability, Dreamweaver also has access to Adobe's vast media library with tons of images and videos that you can add to your webpage.
You can also optimize your page to be used on mobile and keep its design specifications.
And if you don't feel like building from scratch, Dreamweaver has support with GitHub, so you can grab source code from there and work on it in the app.
Most popular Java web apps to bump up your creativity
Java is a programming language that gives you a ton of control over designing a website or app. It's been around for over 25 years and sees no sign of slowing down.
As a result, developers still frequently adopt it for their software. Nevertheless, Java is pretty hard to use. This is why there are several frameworks (essentially templates) that you can pick up to make programming easier.
If you're thinking of getting into programming, try these out.
If you're barely starting, you give Grails a whirl. It's a framework written in the Groovy programming language but runs on the Java platform and is compatible with other Java syntaxes.
The purpose of Grails is to make web apps quickly. If you're skilled enough, you can make a new app from scratch in just a few minutes.
It follows the idea of coding by convention, which aims to lower the amount of work you have to do and decrease decision-making.
Grails is beginner-friendly as it comes with extensive training documents and step-by-step guides that are easy to read. It also comes with a pretty extensive plug-in library.
Next up is Spring which has a similar philosophy to Grails. It's all about making Java easier to use and increasing productivity. And it's because of these factors Spring has seen wide usage among programmers.
You can create business-level web apps pretty quickly and in very little time. It has two other sub-frameworks, Spring MVC and Spring Boot, that have seen wide usage by several tech industry giants.
These include Amazon, Google, and Microsoft, to name a few. Spring also allows you to test your project to see if it works and backward compatibility for older apps.
And then, we have Google Web Toolkit, a framework created by the tech giant. This framework, also known as GWT lets you quickly create a Java-based app but sees optimal usage with Google services.
This includes services like AdWords, AdSense, Blogger, and Google Wallet. Say you created an app you want to make money from, and GWT can help you implement ads.
It is a complicated service, so GWT comes with various tutorials and guides to help you. In addition, GWT offers features like compatibility with different web browsers, code optimization, and debugging so you can test it.
Finally, you can also try the Plaky Project Management web app to boost your productivity.
Most popular database web apps to keep your info organized
A database web app is an online service where you can store data. These apps also let you create and edit information as necessary. It's pretty straightforward.
If you're looking for a good database app, you will need one with many exemplary features and something that allows for more remarkable company growth. But, on the other hand, you don't want to be stifled in reach.
Starting one of the more popular databases web apps is MySQL. This particular app focuses more on speed and providing a reliable service rather than having many features. Plus, it has a free version.
MySQL does see frequent updates that bring new features and improvements to its security. In addition, it runs on different platforms in addition to Windows. So if you work on Linux and Mac software, this is a handy tool.
It has an easy-to-follow user interface and allows you to process many data. However, some have complained that it takes a while to set up. And if you run into trouble, MySQL has support.
But you will have to pay for that support. To give a few examples, you will also have to pay for security features and management tools.
Microsoft SQL as a database management app can be set up to work on cloud servers and local ones simultaneously. It's also available on Linux computers for increased compatibility.
Users have commended how fast and reliable Microsoft SQL is. It offers the ability to track changes and the performance of projects so you can see how things progress in real-time.
You can then adjust these performances to lower resource hogging. Microsoft SQL even has a mobile app you can see your projects on your mobile phone.
Plus, you can protect your data with advanced security features. if you want to step up your game, there is also the latest SQL Server 2022, up for grabs.
In the past, people have complained about difficulties importing files and how much resources Microsoft SQL takes up. It is also pretty expensive.
And the last noteworthy database app is Oracle's service. More specifically, it is Oracle RDBMS. It pays to be the first in the market as Oracle's service has been around since 1979, almost 50 years ago.
And in that time, Oracle RDBMS has gotten the reputation and status as the best and most widely used database. Like Microsoft, Oracle RDBMS can be hosted on the cloud or on a server.
Without getting too complicated, Oracle's service is known for its high-performance level, flexibility, and how well it can grow with a company. As you use it more, Oracle RDBMS becomes an integral part of your business.
And because of all these features, Oracle RDBMS is a rather expensive service.
What are some popular progressive web apps?
You guessed, let's see what are progressive Web apps, to begin with. A progressive web app is one that looks and acts like a mobile app on a desktop.
That's the main difference between progressive web apps vs native ones and developers do this to ensure an equal experience for all users and that no one is missing out.
Plus, you don't have to learn a whole new app when you've gotten used to the mobile version. It's a nice quality of life standard. Check out some nifty mobile web app examples. Or should we say progressive web apps examples?
Making another appearance in this guide is Spotify with its PWA (progressive web app) version. There isn't anything extra that you can say about Spotify that hasn't already been said earlier.
The most important aspect of Spotify PWA is its user interface. It's exactly the same as the desktop and mobile versions, so if you have a computer with little space on it, this is a great option.
All of the features and playlists that you've come to know and love are on PWA.
Pinterest doesn't have a PWA version, per se. Instead, Pinterest has only one app which is the same as the web version.
In the past, Pinterest had one, but it appears that the developers thought it would be better to have just one reliable service.
Users can hop between the web browser and mobile phone with similar-looking user interfaces without skipping a beat.
In addition, Pinterest has a fast-loading website and low bandwidth usage for optimal performance.
And the other noteworthy progressive web app is Twitter. Again, the developers did an excellent job unifying the desktop and browser apps. As a result, the user experience is precisely in the two versions.
You can argue that the desktop PWA version of Twitter is superior to the mobile app because it has the settings menu right in the front and what's trending alongside.
Whichever you prefer, Twitter managed to hit a home run on two platforms.
And with that, these are all the most popular web apps on the internet. Let us know which ones are your favorites.