Top Browsers to Access Busy Websites with High Traffic/Heavy Load
8 min. read
Updated March 8th, 2023
Published March 8th, 2023
---
Readers help support BrowserHelp. When you make a purchase using links on our site, we may earn an affiliate commission.
Read the affiliate disclosure page to find out how can you help BrowserHelp effortlessly and without spending any money. Read more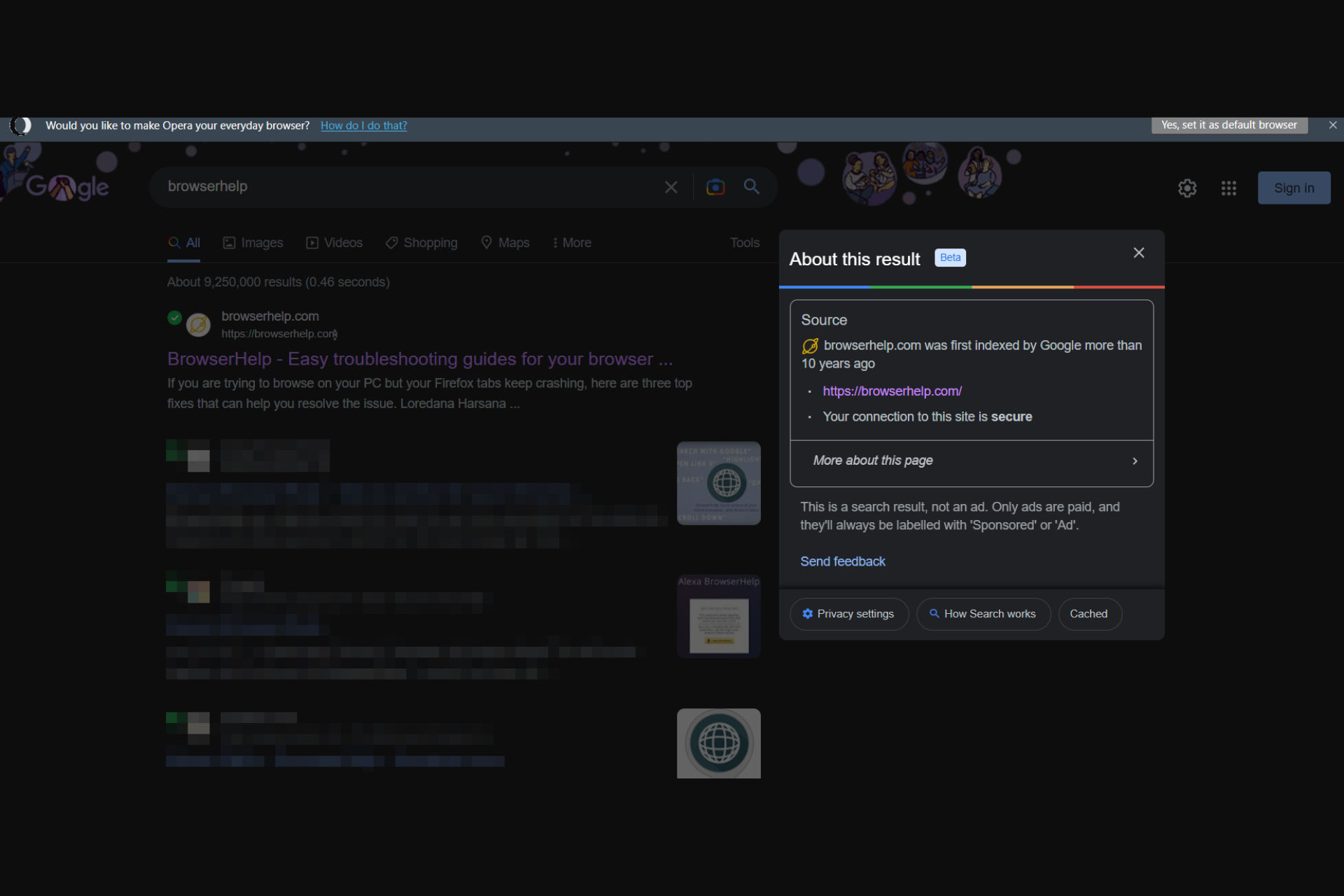 There's nothing wrong with wanting to cut corners, especially when you want to access high-traffic websites faster. First and foremost, you need a resilient and trustworthy browser to access a busy website.
The good news is, that there are a few great options available if you want to know how to access a site when it has high traffic:
There are obviously a few other things to keep in mind. Let us proceed with the best ways to open high-traffic sites when the server is busy.
You may often come across situations when you click on a URL and the page opens to an error code. There can be many different reasons why a site is unreachable:
How do I access a website that is down?
How do I access a website that is down?
Can't connect to websites but the Internet works?

Firewall is blocking the website
Website blocker extension installed on your browser
Incorrect router configuration
You can visit the Wayback Machine page for Internet archives to access a website that is down. Simply search for the website and hit Enter to pull up the results and access the heavy-traffic website.
In addition, you may want to check your Internet connection if it's working properly. If it is, then disable any browser add-ons to be sure if that was causing the issue.
→Your ISP has blocked access to websites.
→Problems with the web page
A filter is blocking access to the web page
Alternatively, you can also try a private browsing window to check if it helps load the website.
→Incorrect DNS server address
→An issue with the router and the broadband modem
How do I access high-traffic sites?
Go to Google search and type the name of the website.
As the website name appears, click on the three dots next to it.
Here, go to the bottom right and click on Cached.
To access a website that fails to open due to excess traffic, you can use a CDN (Content Delivery Network) service.
It's a collection of geographically distributed proxy servers that work along with data centers to bring the cache copy of the website to your location.
For example, to use a free service like CoralCDN, simply add .nyud.net at the end of your website URL. This will open Google's cache of the said website with all the content in place.
So, how to open any website faster? Here's a quick list of browsers that may help you through your link.
What is the best browser to access a busy website?
1. Opera – Resource-friendly browser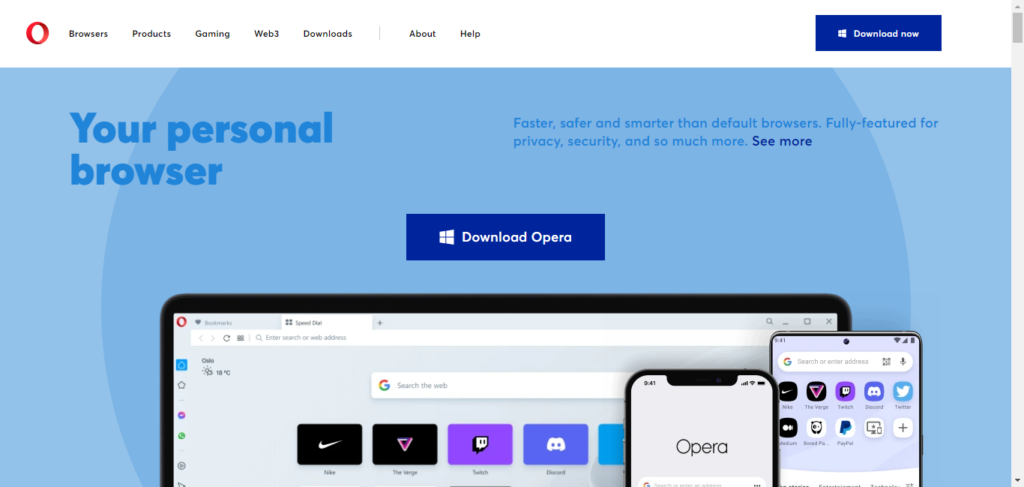 Using the Chromium-based rendering engine, the Opera browser is the fastest browser on the list.
It's the only browser that comes with a built-in VPN that allows you to access websites that are not reachable in your region.
With a fairly strong privacy mode in action, you can rest assured about the security of your data while trying to access busy websites.
Moreover, its Flow file-sharing feature allows you to instantly share files, links, and notes across devices.
Here are some more of its important features to help you with fast page loading of high-traffic websites:
Low resource usage
Built-in ad-blocker for faster page loading
Opera Turbo feature to compress data
Option to turn off images and browser sessions
Extend battery life with battery saver mode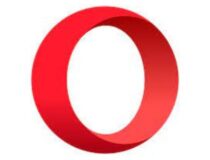 Opera
Access any high-traffic websites using a browser with effective privacy and security features.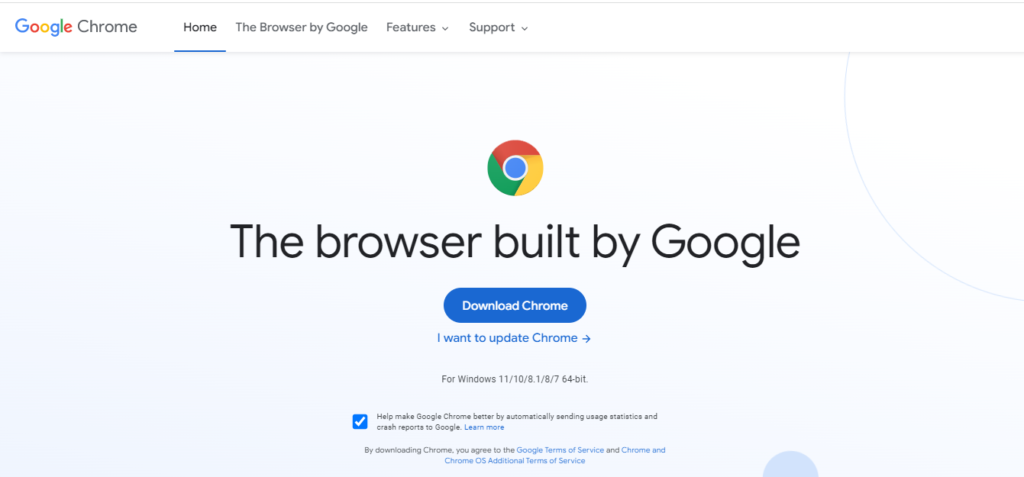 Known for its attractive and user-friendly interface, Chrome retains its crown as one of the most popular browsers across the globe.
At the same time, the browser also loads pages much faster than most of its competitors. Best of all, most of the website codes are compatible with the browser.
While there could be some website issues occasionally due to high traffic, Chrome manages it well with most websites most times.
As a matter of fact, the mobile version of the browser is more capable when it comes to loading busy websites.
Among its other major features are:
Follows the latest World Wide Web rules for displaying websites
Incorporates more recent technology and the latest web coding benchmarks
Effortless integration with all Google products
Wide choice of extensions
Useful tools for troubleshooting broken websites
3. Microsoft Edge – Improved site compatibility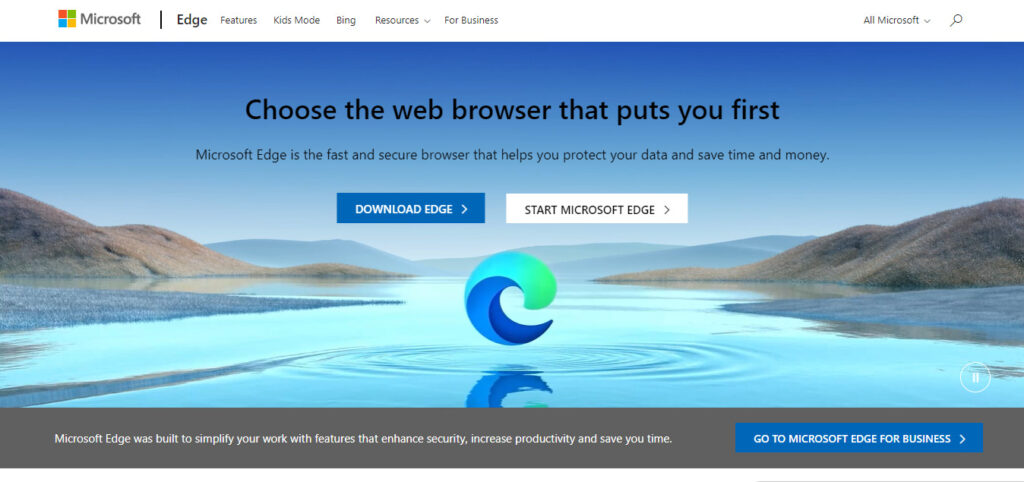 The next big name in the best browsers for busy websites would be easily Microsoft's very own Edge browser.
When talking about opening a heavy-load website, the updated and swanky browser does pretty well by securing the second spot.
Edge is known for its privacy and security measures, for example, built-in malware protection that allows you to be in control of your privacy.
Based on Google's open-source Chromium code, the browser is available on all Windows devices. Moreover, apart from its unique privacy features, it's also known for its site compatibility.
Some of its other key features that speed up the page loading:
Improved performance in terms of memory and disk usage
Saves memory on tabs when not viewing
Extensions like The Great Suspender help faster web page loading
Option to optimize new tab page experience
Effortlessly loads some Microsoft-specific links
4. Vivaldi – Fully-featured browser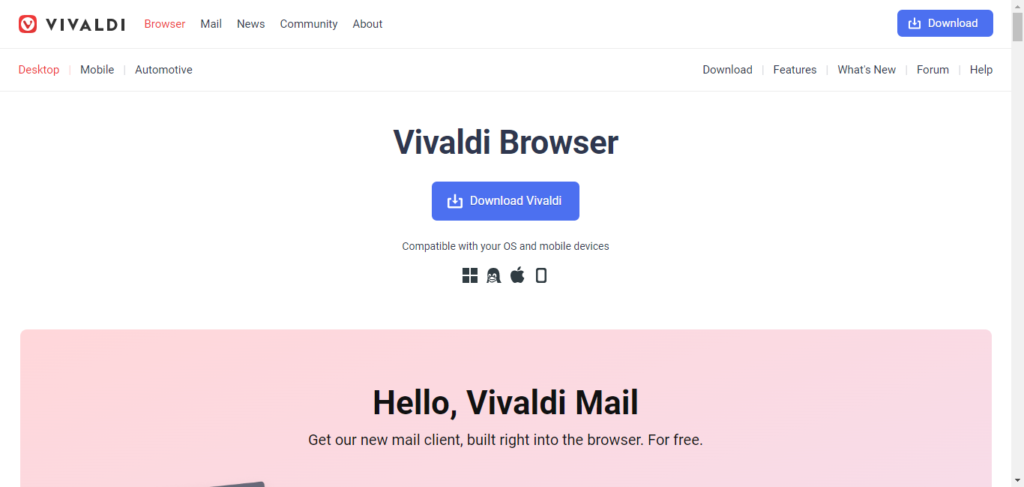 A feature-rich yet underrated browser, Vivaldi deserves the position due to its speed and performance.
While it may not be the fastest browser around, its hibernating tab function more than compensates for that by optimizing its overall speed and performance.
It frees up the system resources by keeping the selected tabs open but not running.
Best of all, this Chromium-based browser works with most of the extensions offered by the Chrome web store.
Below are some of its other significant features that help you to get through high-traffic websites:
A customizable browser that does not need extensions as extra load
Reduced RAM usage
A great option for power users
Improved web applications management
Faster page loading even with several tabs open
5. Brave – Private browser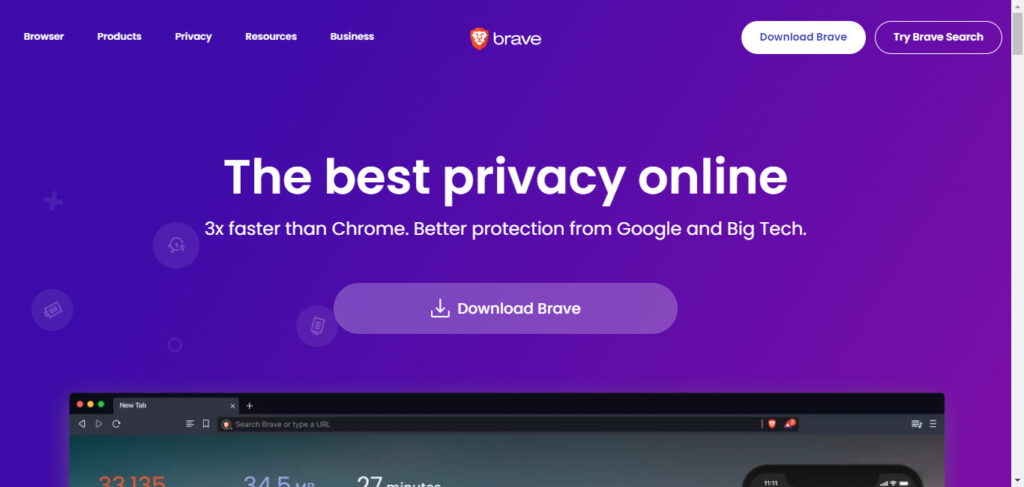 Another great alternative to Chrome or the Edge browser, Brave is one of the fastest browsers in the category. In fact, you can check and see exactly how it competes against the other two thanks to our in-depth comparison of Brave vs Chrome vs Edge.
Its powerful built-in ad blocker ensures complete privacy and security of your personal data as you browse through websites.
Despite the robust privacy and security feature, Brave does not compromise on speed and emerges as one of the fastest and most intuitive browsers.
While it's more of a standard browser, it does a great job of blocking online ads from popping up on websites.
Some of its other major features with respect to accessing busy websites include:
Efficient usage of memory resources
No privacy extension required
Shows no latency at high page loads
Private browsing available for unreachable websites
Fewer extensions increase the speed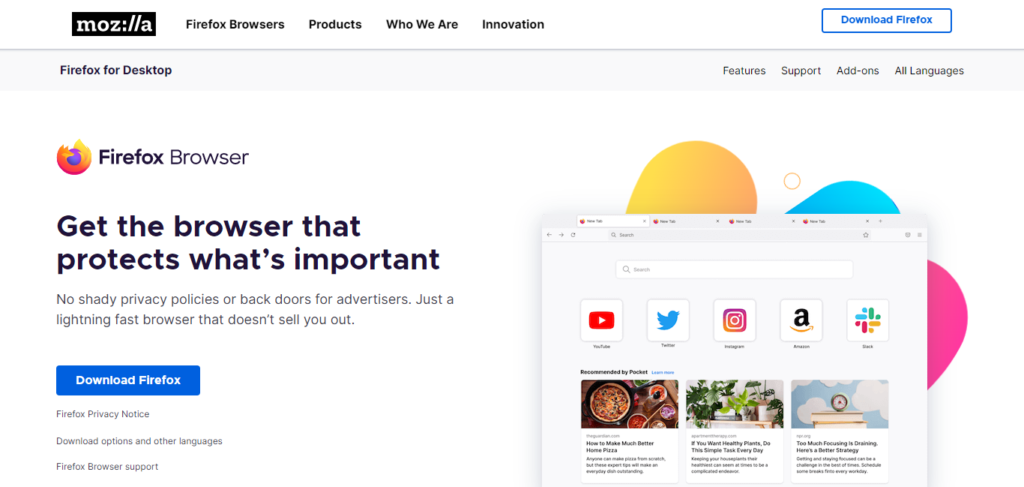 Although later in the list, Firefox comes close in the race when talking about the best browsers to access busy websites.
It's known for a fairly good speed as far as running JavaScript-based programs is concerned.
An outstanding browser for daily tasks like working on emails or browsing, Firefox records a good speed and performance if not the best.
Furthermore, its strong privacy feature gives it an edge over Mozilla or Chrome. That's not to say that it is perfect, though. it still has its downs, like any other app.
One of them is that Firefox can fail to load pages after an update. But this is only an occasional glitch and it should definitely not put you off.
This also helps you to access unreachable websites using 3rd party servers without worrying about the security of your data.
We have listed some of its other key features below:
Easy to use
Wide choice of extensions
The Reader View option frees up a cluttered webpage
Lesser memory usage
Uses just enough memory for better performance
7. Puffin – Rendering websites on cloud servers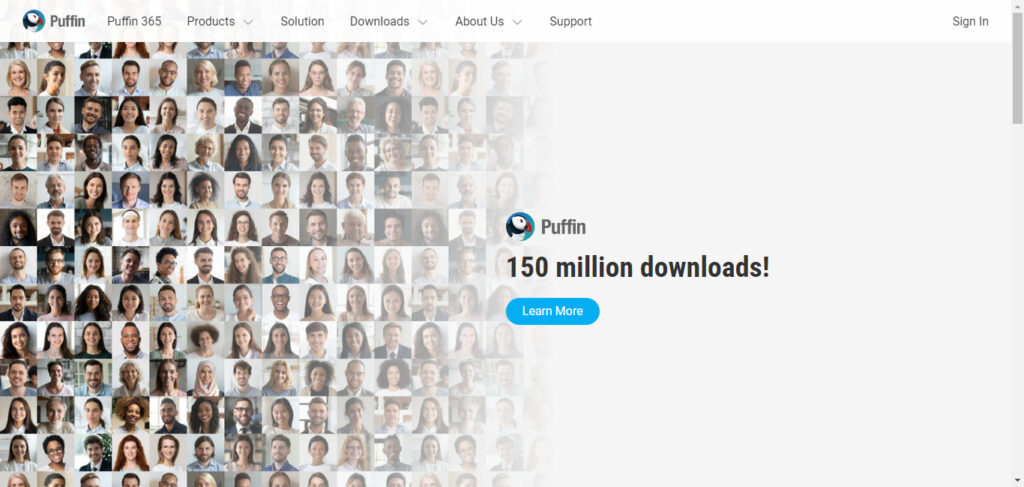 Puffin is a remote browser that claims to work at extraordinary processing speeds with the highest level of data security.
The best part about this browser is that it shifts the device workload to its own cloud servers, thus, facilitating faster page loading.
Moreover, with its robust privacy policy, it protects devices from web threats that you may come across while trying to access a high-traffic website.
As a bonus, you can also stay updated with the latest happenings across the world, with its Newsfeed which brings you the latest in world news.
Here are some more of its important features:
Top-notch security
Excellent data-saving ability
Uses minimum resources
Simple interface with minimum load
Easy to use
So, when a website is unreachable, you can try changing the browser to the one from our recommendations to access the desired content easily.
However, if you are unable to connect to websites due to browser security verification loops, you can refer to our detailed post for solutions.
If you are still struggling to open a website due to any other errors, do let us know in the comments box below.