Fun education online games are suitable for learning over the contemporary methods because they are interesting and keep kids engaged. Children tend to learn quickly and effectively when the learning is fun and interactive.

There is a wide variety of online interactive games suitable for children of all grades. Also, parents can use content-filtered search engines and privacy-focused browsers like Opera for moderation. One can also use Web3 search engines to explore educational resources.
The list of online educational games that we have curated includes elements of fun such as colorful visuals, interesting characters, and engaging gameplay. These games keep children hooked and stimulate their minds as well. They offer a positive and encouraging environment through a rewards and achievement system.
What are some fun but educational games online?
These fun online games are available for middle schoolers and children of all grades. They tap into children's innate curiosity and make the learning process easy and enjoyable. So, let's just dive straight into the list of some best fun education online games for all sorts of classrooms.
Fun Online English Games for Kindergarten
1. Starfall – Fun reading time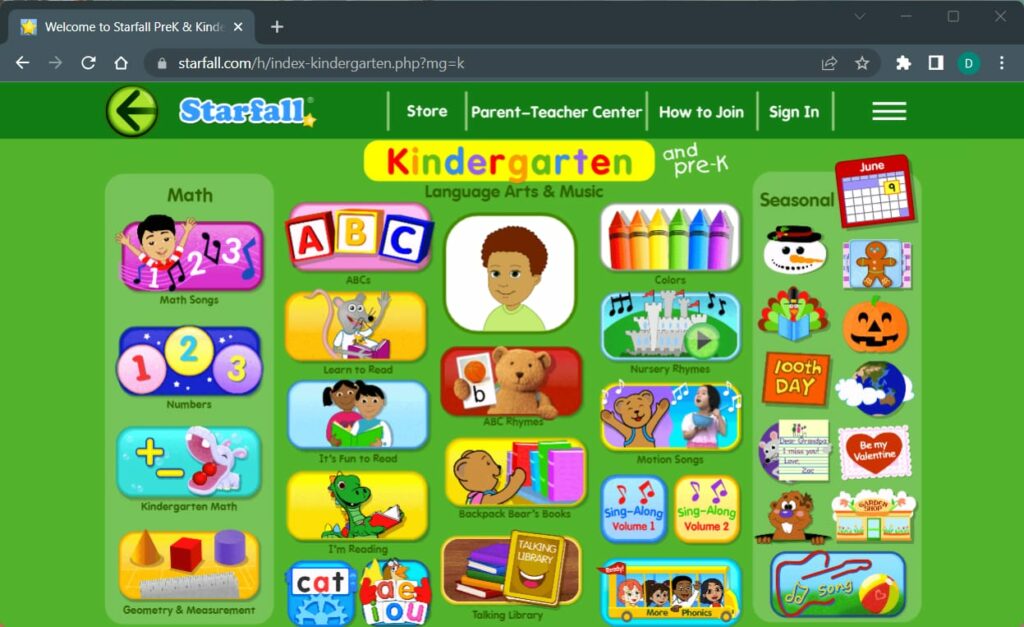 Starting with kindergarten level, you should always count on Starfall fun games. This educational resource for toddlers has creative reading, science, and math lessons.
The website interface is designed for children, with wide buttons and voice-over sounds for live interaction with the kids.
More so, there are various games such as Make-a-Word puzzles or fun English reading games for daily practice.
2. ABCya – Complete game library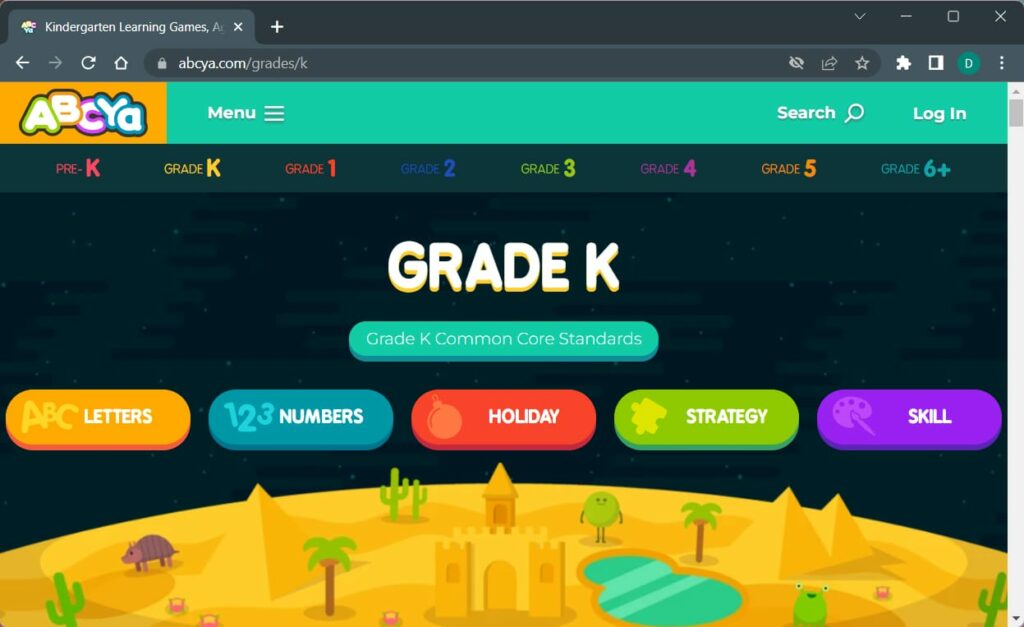 The next game contains a galaxy of kindergarten games that involve fun reading games and creative mini-games.
As a parent, you can fully trust these educational English games for your preschool child due to their inventive games.
It's worth knowing that ABCya includes various reading exercises and different subjects for your kid.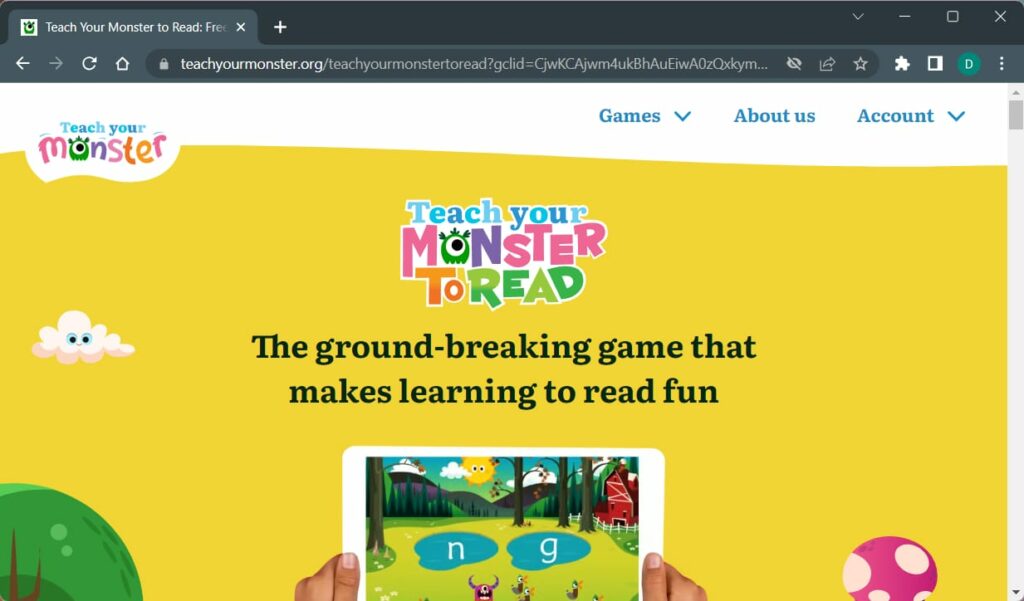 This game represents a wonderful experience for children with a big imagination. Mainly, you're creating a character monster that doesn't know how to read.
Consequently, you'll learn how to read alongside your monster by playing letter sound games or more blending or segmenting lessons.
Plus, the game is developed in collaboration with academic specialists from the University of Roehampton.
Fun online educational games for middle school
4. FunBrain – Fun online games for school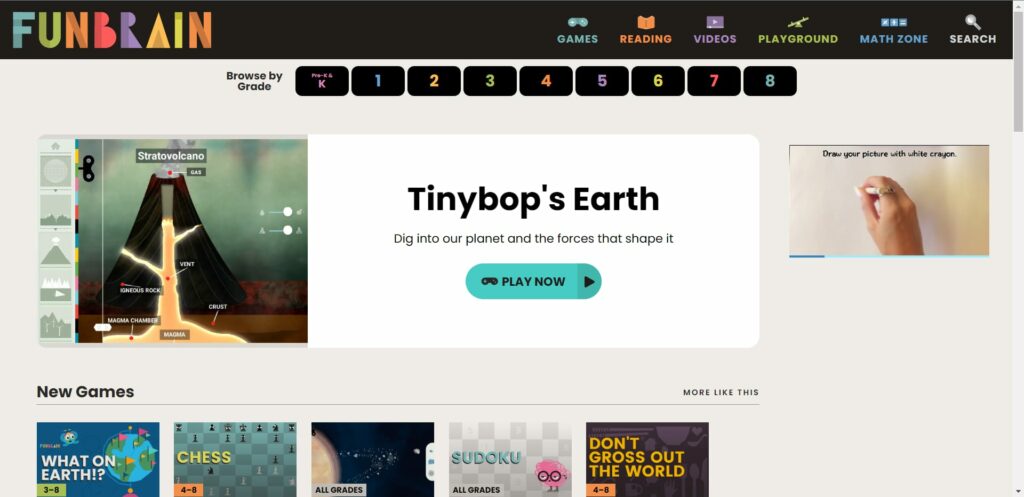 FunBrain is the best-ranked educational website you can use for kids. The platform holds a plethora of games split by topics and grades, from pre-K to 8th grade.
First, the games are suitable for middle schoolers because it includes interactive lessons and awesome graphics.
Plus, it's highly suitable for various computers that run different operating systems. For instance, it's perfect for sleek browsers for school Chromebook devices.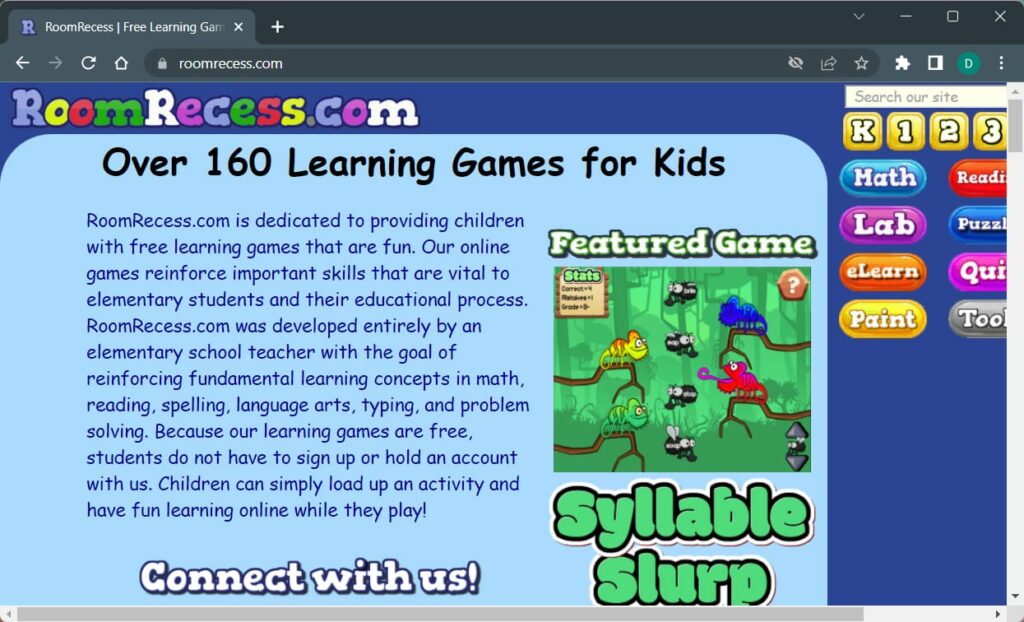 This worthy game website is tailored for kids of different ages, including 5 or 6 graders.
You have various game categories that offer enjoyable times while learning reading strategies or math skills.
At the same time, RoomRecess teaches innovative skills for modern times, such as computer skills or classroom activities for teachers.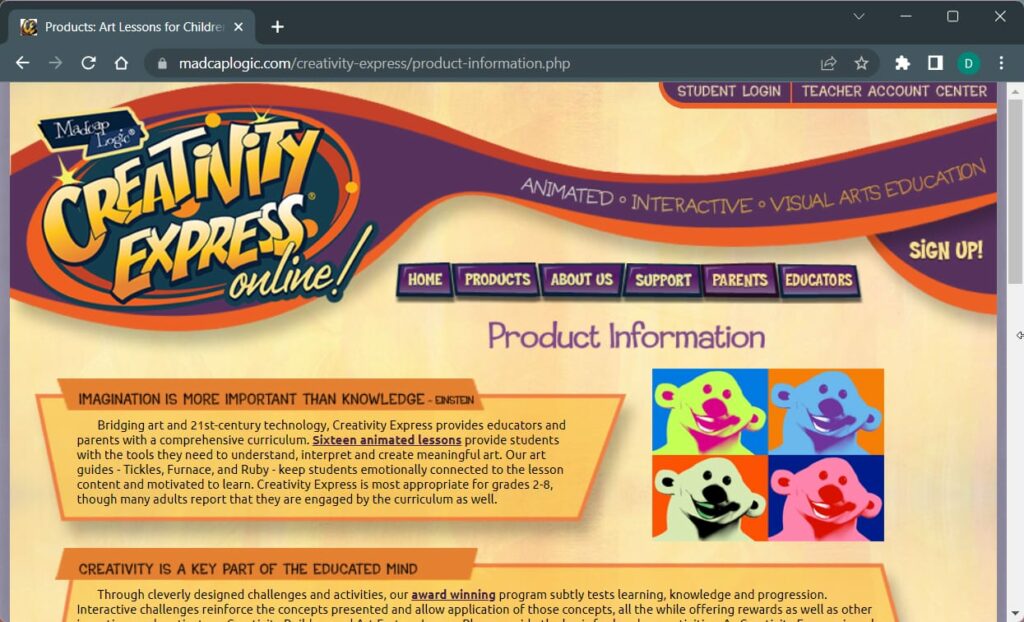 The next fun game option is CreativityExpress and it comes with a niche approach, art. The platform is based on 16 online lessons for artsy kids.
With this awarded educational hub, the children can explore their imagination and dive into challenges.
You should know it's suitable for tracking the kids' progression with reinforcement games and nuanced tests.
Fun online English games for high school
7. Wordshake – Daily puzzles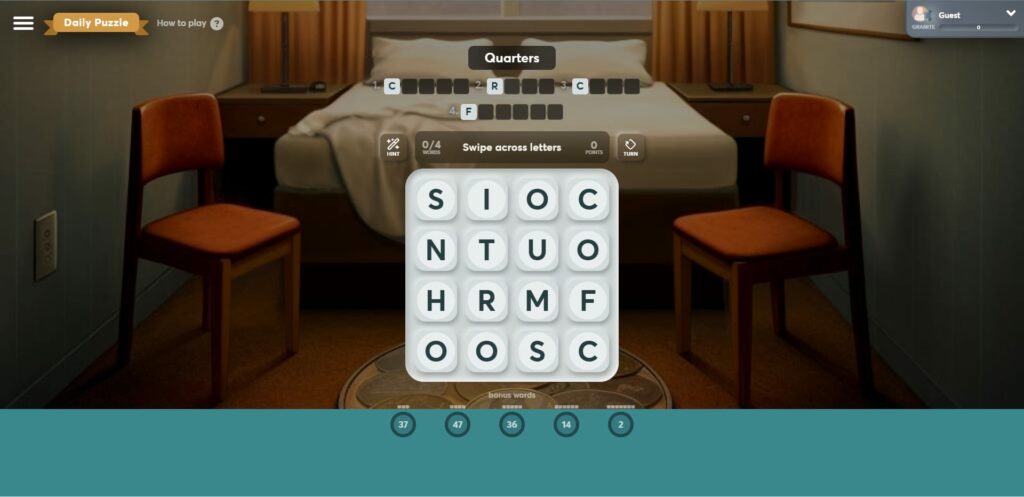 This famous game is known and played by many every day, and it's all about word association.
You have clever word games that are suitable for high school students because it trains logical connections and memory.
Also, you have modules like Word of the Day or the Boggle mode for guessing advanced words.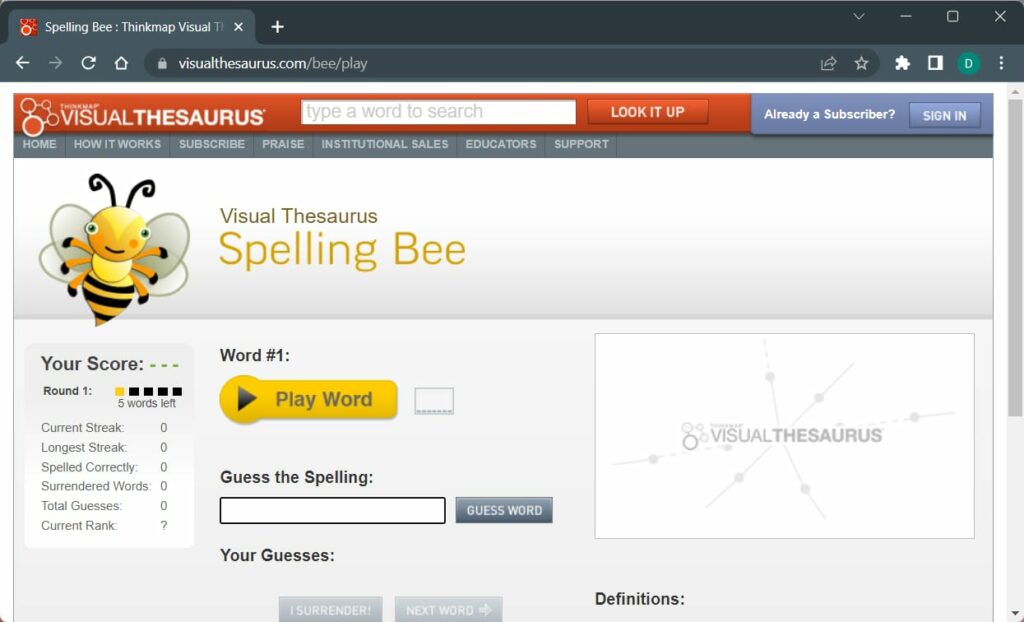 Another educational resource for high school students is this spelling bee website. The interface is pretty easier to use. Kids can guess the word by reading the definitions provided on the page. It also shows the score gained for every correct answer.
The activity induces fast learning as students can learn more about a particular word through interactive word maps as well.
Visual Thesaurus includes a complex lettering system created for reading and writing purposes. You can use it to train for professional English spelling.
9. Freerice – UN World Food Programme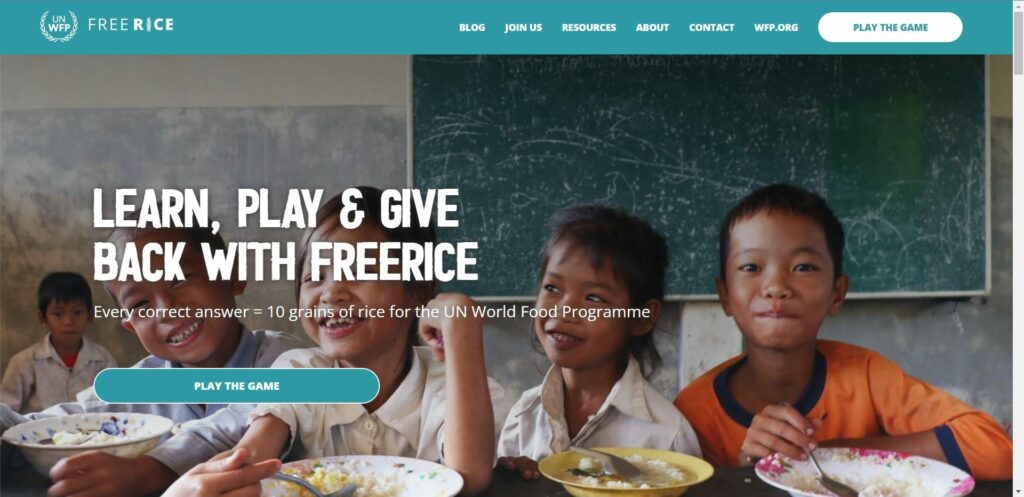 The following entry is different from the others presented to this point, as it comes with a social component.
Free Rice is a trivia game created in collaboration with United Nations to stop food inequality and hunger worldwide.
Basically, one correct answer means 10 grains of rice for children that suffer from hunger. It's a great activity to induce sense of empathy in kids.
Fun online English games for students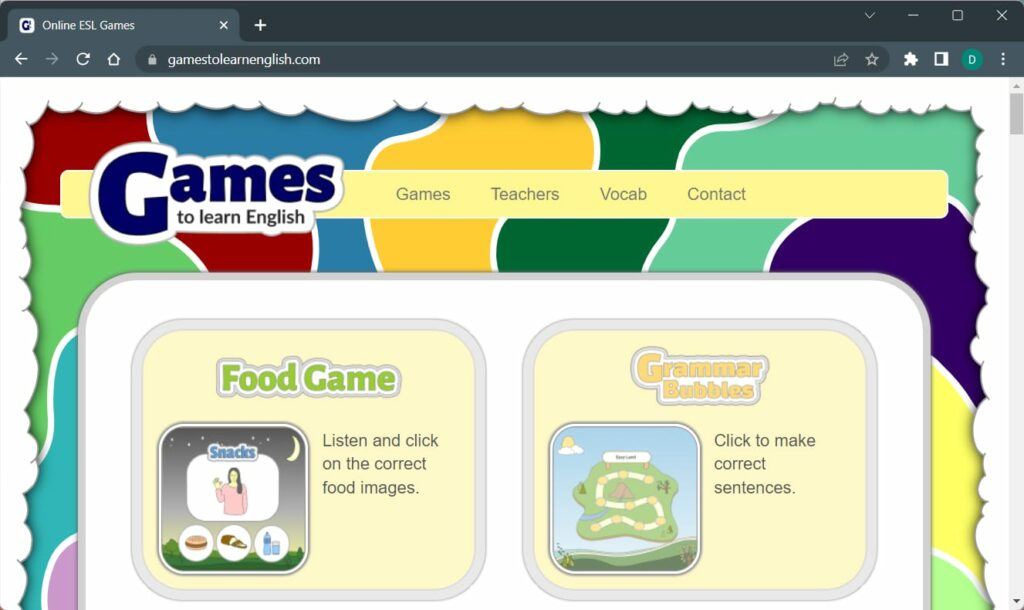 As the name suggests, this educational platform has all kinds of games for learning English at intermediate or advanced levels.
These games can improve your English grammar with creative games, vocabulary, or phrase learning. Kids can learn vocabulary, phrases, tenses, and more through these games. The home page shows all sorts of games that kids or parents can pick. Every game shows easy, intermediate, and hard levels of games.
In addition, there are job guessing games through which kids can learn the type of jobs. Kids have to guess the character shown on the screen and the type of work they do.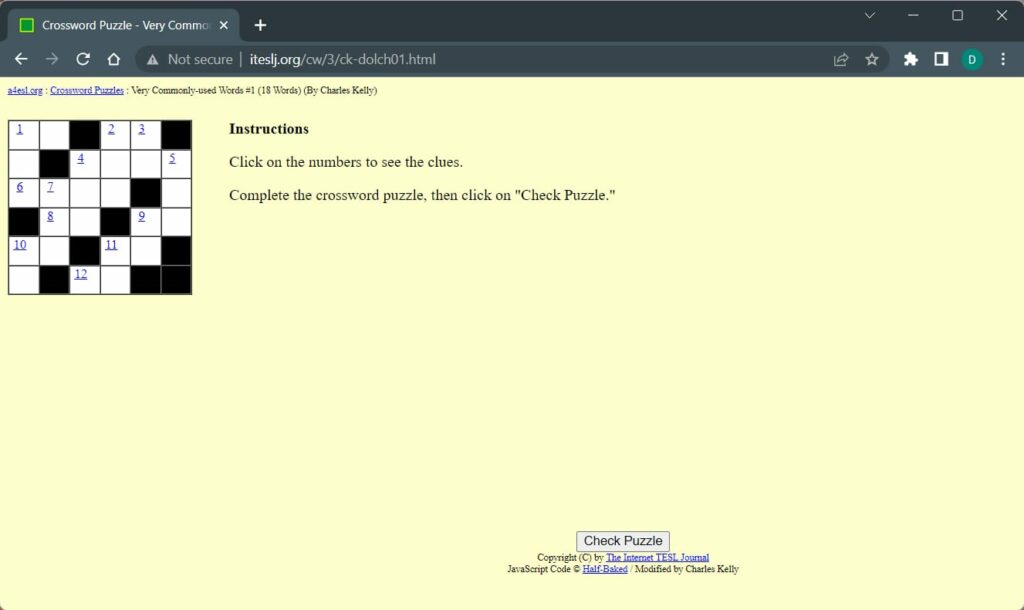 This game platform is the go-to website for crossword passionate and English as Second Language learners.
Even though the UI is kinda old, the website has more than 1,000 tests and different level crosswords.
If you're a parent, you can tell your kids to make use of ESL puzzle games to improve their English considerably and speak fluently in a short time.
12. InFluent – Android and iOS games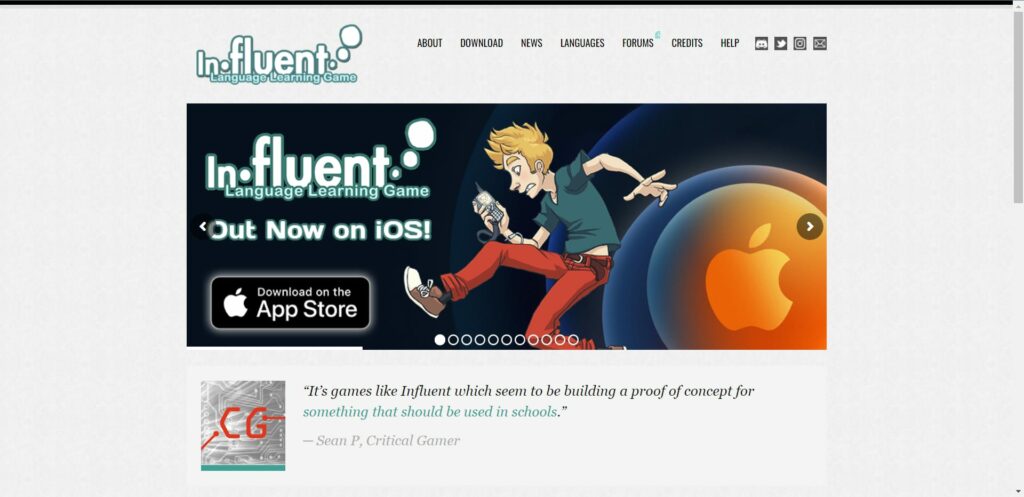 Last but not least is a language-learning game created for mobiles. The main idea is to learn daily house object names.
Hence, you have different objects scattered around in the house to learn by picking them up. There are also pronunciation audio tools and flash quizzes to test your memory while you advance.
Coming to an end, we hope you discover the most fun online games for the classroom that will help your kids train their educational skills.