Chromebooks are great for education because they're cheap and easy to maintain. However, if you're looking for more flexibility from your laptop, there are several ways to install another browser on your Chromebook.
Aside from flexibility, you can also find affordable Chromebooks within your budget that will still serve you without having to break the bank.
One of the main reasons why Chromebooks are popular in schools is because they are easy to manage and maintain. However, not everyone wants to use the default browser that comes with it.
What do school Chromebooks run on?
Chromebooks are computers that run on a lightweight operating system called Chrome OS. They're popular in schools because they're affordable, easy to maintain, and secure by design.
The OS is based on the open-source Chromium project and uses the Google Chrome browser as its main user interface. This may get you wondering: Can you install other browsers on Chromebook? Yes, you can, and below you can find some of the best.
What are the best browsers to use on a school Chromebook?
1. Opera – Fastest browser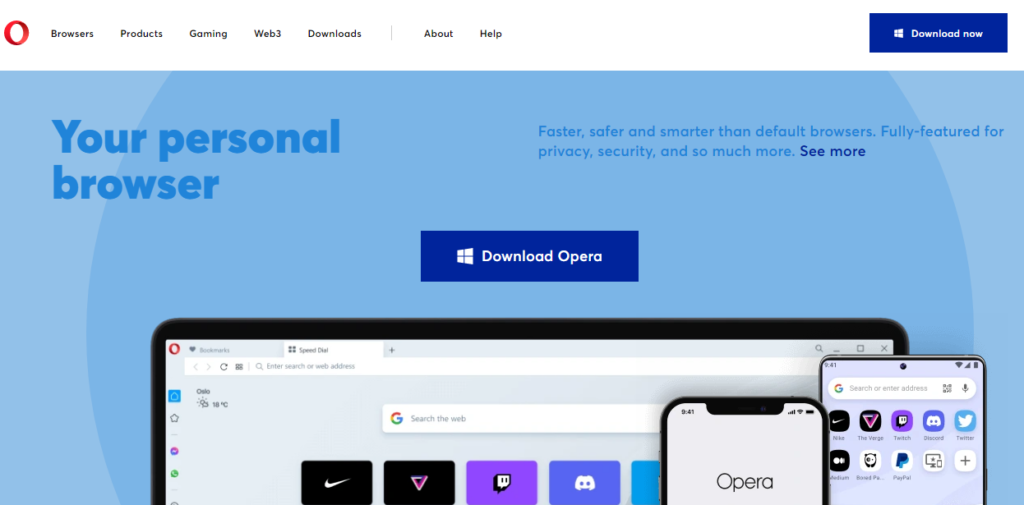 Opera is a fast, free, secure web browser. It's designed to be simple and easy to use while offering features that power users will appreciate.
Two versions of Opera are available for Chromebooks: Opera and Opera Beta. The main difference is that the beta version includes new features before they're released to all users.
Additional features:
Speed Dial with personal images and sound themes
Tabs Organizer with tab grouping and group cloning options
Private browsing mode with an ad blocker, password manager, and download manager
2. Google Chrome – Default Chromebook browser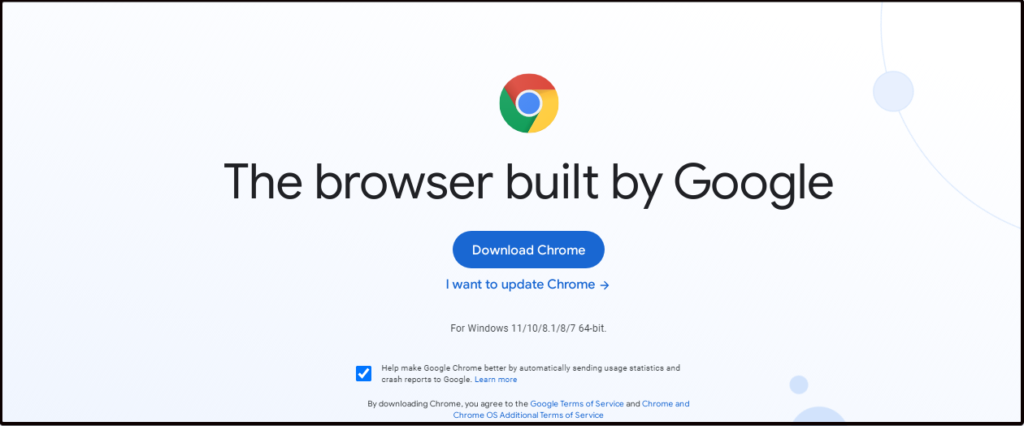 Google Chrome is the default browser on Chrome OS, and it's also available for Windows, Mac, Linux, and Android devices.
Chrome is fast, reliable, and secure. It has a clean user interface that's easy to learn and use and offers all the features you need to browse the web, including bookmarks and extensions.
Additional features:
Easy-to-use interface
It comes with a set of pre-installed apps, including Gmail, YouTube, and Google Search
It also supports thousands more available from the Chrome Web Store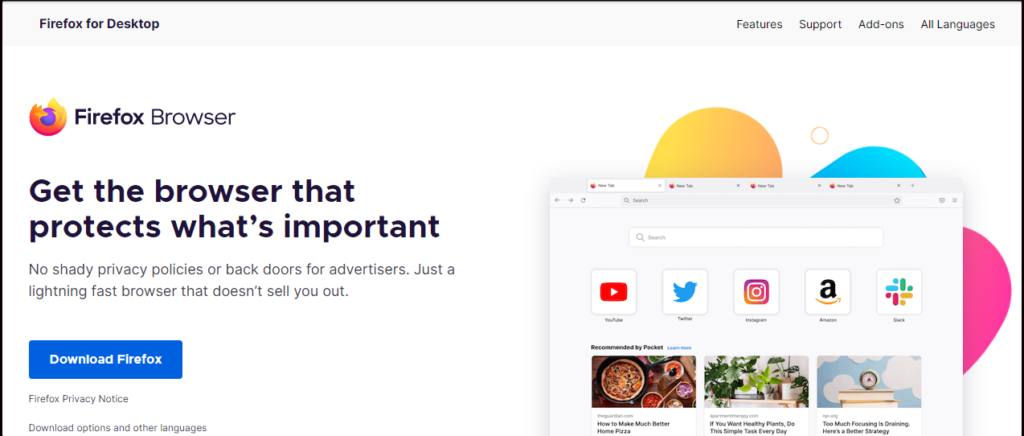 Mozilla Firefox is one of the best browsers for Chromebooks. It's free and can be used to surf the web, download files, chat with friends and watch movies.
It is perfect for Chromebook, given how customizable it is. Coupled with the extensions to enhance usability, it is one browser to reach out for.
Additional features:
It has an adblocking feature to prevent annoyances
Like Google Chrome, Mozilla Firefox lets you install extensions that expand its functionality
You can customize almost every aspect of how Firefox looks and works
4. Microsoft Edge – Best for syncing accounts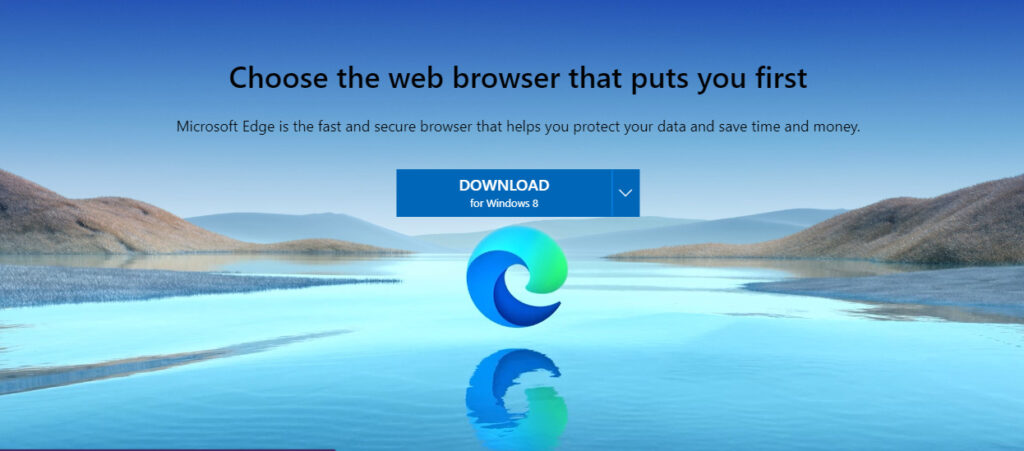 The best thing about Microsoft Edge is its support for extensions. Hundreds of extensions are available for Microsoft Edge, including many that are useful for Chromebook users.
Microsoft Edge has many features that make it a good choice for Chromebook users. It supports tabbed browsing and has features like Cortana integration, privacy feature, and more.
Additional features:
Ability to sync passwords, history, and others across multiple devices
It has a grammar check tool to enhance your writing
It comes with a sleeping tab feature to minimize the wastage of resources
If you have a Microsoft account, you can sync your favorites, passwords, history, and open tabs across all your devices running Windows 10 or 11. This is great if you use multiple devices at home or work.
5. Brave – Most customizable browser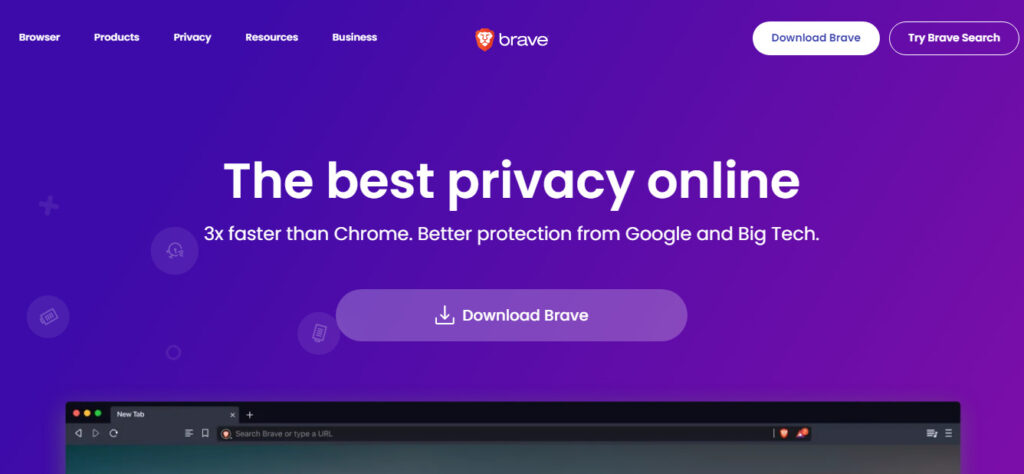 Brave for Chromebook is an excellent choice for your Chromebook. It has a lot of features that make it easy to use, and it's compatible with most web apps.
It has a built-in ad blocker, so you don't have to download extensions to block web ads. The Brave browser also provides faster loading times because it doesn't load ads when you visit websites that have them enabled.
Additional features
It has an in-built VPN
3 to 6 times faster than other browsers
Ability to import bookmarks and other saved items from your old one to your new browser
How to get another browser on your school Chromebook?
You cannot download another browser for Chromebook unless authorized by your administrator. Once approved, follow the steps below:
Another way is to use a browser package. A browser package is a file that contains the entire source code of a web browser, including its rendering engine and other files needed to run it. These can be installed on any Chromebook but will not be updated automatically.
Aside from studying, you can also use your Chromebook for other activities, and we recommend the best browsers for gaming on your Chromebook.
In the comments section below, let us know what browser you prefer for your Chromebook.