Wondering what the best browser for adults is? You've come to the right place as we will talk about the 7 safest and most private browsers to use when you're not up for being tracked online.

Despite the fact that Chrome is by far the most popular web browser on the planet, there are techniques to make it more private as well as other browsers available.
For instance, you can use dedicated VPNs with Chrome's private mode. What's more, you can hide the bookmarks bar to make it entirely private or choose to block third-party cookies in Chrome Incognito.
To our regret, there is currently no foolproof way to guarantee complete confidentiality using browsers. Nonetheless, we can try our best. Check out our top picks for the best adult browser:
Opera – Great browser with VPN
Tor Browser – Never keeps track of your history
Mozilla Firefox – Open-source browser
Brave – Best built-in ad blocker
DuckDuckGo – Blocks all Google trackers
Chromium – The degoogled Chrome
LibreWolf – A privacy-tailored browser
What web browser doesn't track you?
A prominent search engine that places an emphasis on users' privacy that doesn't track almost any data, is called DuckDuckGo.
Even though it isn't technically a browser, it does provide a plugin called DuckDuckGo Privacy Essentials for Chrome and other browsers.

In addition, a mobile browser optimized for DuckDuckGo is available for both Android and iOS devices.
Here's how to browse the Internet privately:
🌐 First, conceal your physical location and IP address. A VPN, Tor, or proxy server can all be used for this.
👁️‍🗨️ To prevent anyone from seeing what you're doing online, you should also use a VPN to encrypt your data.
📊 Moreover, avoid Google and Bing, two major participants in advertising and tracking. Instead, use a private search engine like DuckDuckGo.
What is the most discreet browser for adults?
1. Opera – Best adult browser with VPN
Opera maintains that it does not gather any data about its users, but the business does ask users to provide feedback on how they use the product's many features so that Opera can make improvements.
Hakon Wium Lie, the person responsible for the development of the CSS web standard, launched Opera in 1995.
Since then, the browser has integrated a significant portion of Chromium's source code into its own software and is currently regarded as one of the most successful privacy-focused browsers.
The Opera web browser comes equipped with an in-built ad blocker and uses a tracker blocker hence being one of the best browsers for adults with VPN as well.
These features work together to prevent users from seeing advertisements. And from having their activity tracked by other websites and advertisers.
Check out Opera's best features:
Free VPN + Adblocker
Tracker blocker
Cryptojacking protection
Easy to set up and use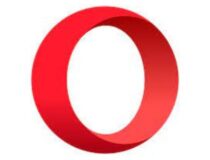 Opera
Perform any online operations via an entirely private browser with VPN & anti-tracking.
2. Tor Browser – Never keeps track of your history
The security of the Tor Browser greatly aids privacy because no one monitoring your connection can monitor your online activities or identify you unless you voluntarily give that information out.
Thus, making it one of the best adult browsers for Windows 10 too. Tor also deletes your cookies after each session and doesn't keep track of your browser history.
Planning a trip abroad? Don't forget your private browsing kit for Australia or any other part of the globe, starting with Tor.
Take a look at Tor's outstanding features:
Erases browser history and encrypts all communication with every session
The only browser that gives you access to the Dark Web
Given that the Mozilla Foundation is a nonprofit organization, it is astonishing to see its volunteer coders working nonstop to make sure Firefox is stocked with the newest browsing and security capabilities within weeks.
Any Internet user would enjoy Firefox's security features, which include phishing and virus prevention, blocking reported attack websites and web forgeries, and alerting users when a site tries to install add-ons.
Check out Mozilla Firefox's best features:
You can disable telemetry
You're able to disable the WebTRC
Has a built-in ad blocker
4. Brave – Best built-in ad blocker
Using a built-in ad blocker that also prevents advertisements from monitoring your online activity, Brave includes a number of tools to keep your activity private.
It also has the ability to secure unencrypted websites with HTTPS. Due to its ad blocker, it is one of the best browsers without ads for adults to use.
Even though Brave's new Tor tab is private, it falls short of the requirements set by Tor itself since it has a scalable window size that might be exploited to track your surfing habits.
Take a look at Brave's top features:
Blocks trackers, cross-site cookie tracking, fingerprinting, and more
Client-side encryption for Brave Sync
Uses fine-grained/temporary permissions API
Private windows with Tor
5. DuckDuckGo – Blocks all Google trackers
DuckDuckGo rigorously regulates the amount of personal information it gathers, in contrast to other search engines. That makes it an excellent option for users who want to keep their data private.
Same Internet, greater privacy -that's how DuckDuckGo sums up its services.

Although, as of now it is only available as a search engine for PCs, it does have a browser for mobile phones that is just as safe as the search engine itself. Nonetheless, it is one of the best browsers for adults to use.
Don't miss out on DuckDuckGo's best security features:
Prevents search leakage by default
Does not collect or share personal information
6. Chromium – The degoogled Chrome
Chromium is a free and open-source codebase that was first created by Google. It acts as the basis for several other browsers, including Chrome, Vivaldi, Edge, Opera, and Brave.
Because it doesn't rely on Google's online services, Chromium is effectively a degoogled version of Chrome. It is unobtrusive, light, and tracker-free.
Check out Chromium's best features:
Has access to Chrome's extensions
Is open-source and without proprietary codecs
7. LibreWolf – A privacy-tailored adult browser
A good privacy-focused browser is LibreWolf, which has a number of wonderful features including built-in ad blocking, a firewall, and the ability to utilize privacy-focused search engines like DuckDuckGo, Searx, and Qwant.
Here are some of the best security features of LibreWolf:
Removes telemetry
Doesn't cloud sync your data
It doesn't have sponsored content on the homepage
No Add to Pocket button
What is the most unsafe web browser?
Back in 2020, the Edge browser was built on Chromium, which indicates that a portion of its code is available to the public.
What's more, the browser regularly checks for and installs software updates, the majority of which will be security patches.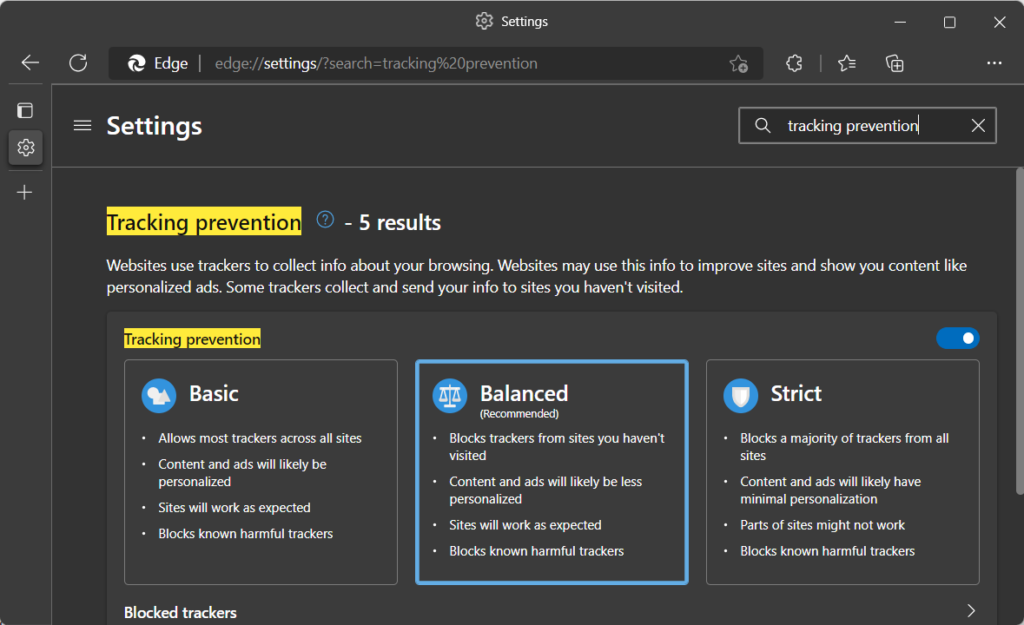 It was discovered by researchers in the field of information security that Microsoft Edge sends persistent identifiers that can be used to link requests (and associated IP addresses/locations) to backend servers.

The collecting of such data can expose a significant amount about the identity of the user, and there is not a whole lot that can be done about it.

If however, you choose to use this browser, here are the best VPNs for Edge to protect your privacy while you are using it.

What do you think about these adult browsers? Let us know by leaving a comment in the section below. Thanks for reading!