Did you know that there are helpful browser modules that can help every user to read more efficiently online? A great example is the Bionic Reading Firefox extension.
What is Bionic Reading? First off, you should know that bionic reading is a method that makes digital reading easier by bolding a few letters in order to make it more intelligible.
So, you can install this extension on different browsers and improve online reading on almost any website. Don't worry, you won't have to deal with failed loading plugin errors or anything like that.
Does Bionic Reading work?
It's not scientifically proven that such methods are effective for different users, yet it provides an aspect that helps you read the text easily. In short, Bionic Reading will enable you to read more efficiently because it guides your eyes to go through the text with fixation points.
More so, the add-on will help people with dyslexia or ADHD conditions that need special reading conditions. They can also install and utilize Bionic Reading on Firefox mobile browser. So no more wondering what is the Firefox extension for ADHD reading.
➡️Does Bionic Reading help ADHD?
Yes, this method may help people with ADHD read big chunks of text without any issues. Actually, there are studies that demonstrate its efficiency for such individuals with special needs.
Before that, you can use a distraction-free browser like Opera to keep you focused due to its bionic reading mode and built-in ad-blocker.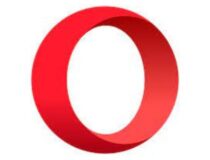 Opera
Navigate through exhausting digital texts using this browser's bionic reading and improved UI.
Not only that, it's a great option for reading Manga books no matter of platform in case you need a more streamlined reading.
How do I enable Bionic Reading?
It is fairly simple to find and install the Bionic Reading Firefox addon on any device. Hence, follow the guide below to perform it quickly.
Launch the Firefox browser.
On the Firefox homepage, click on the Puzzle icon to open the add-ons page.

Go to Extensions and search for Bionic Reader in the search box.

Now, select the original reader from the results page.

Click on the Add to Firefox button to install it.

It should install almost instantly, so check in the extensions.
Make sure the Bionic Reader is enabled.

Next, go to any web page to see if the text is changed.

If the letters in the text are bolded, you are now using bionic reading.
Is there a dyslexia-friendly Firefox extension?
Yes, this browser has extensions developed for dyslexic people to help them read easier online. This extension mainly changes the font for any webpage designed for them. Not only that but there are also effective dyslexia software that can be used to help dyslexic readers.
Wondering what is the easiest font for people with dyslexia to read? According to specialists in this area, the best fonts to use are Comic Sans or Arial due to the narrow letters.
While it's not perfect and can occasionally cause its fair share of havoc such as screen tearing when scrolling, Firefox is an overall useful and intuitive browser, especially when it comes to reading activities.
Now, the issue mentioned here – screen tearing – can just as easily affect other browsers such as Edge, or Chrome. If that's the case, you can avoid such interferences simply by saving the webpage as a PDF and reading it on your desktop.
All said and done, we encourage you to get this extension and improve the reading experience on Firefox no matter the text or webpage. Everybody can use it for reading faster or more efficiently online.