If you're looking for ways to save a certain webpage as a PDF regardless of your browser, make sure you read this guide completely.
The world's Nr.1 document management software is now at a great price so hurry up!
Sometimes you need to save a certain webpage to read it later, and many users choose to save the web pages they need as PDFs.
This is quite simple to do in Windows operating systems, and in this guide, we're going to show you how to do it without any third-party tools.
How can I save a webpage as a PDF?
1. Save webpages in Chrome/Firefox
Open the webpage you need.
Use the following keyboard shortcut: Ctrl + P.
The Print button is the last one needed to finish the process. Click on it and a new file will show on your computer.
Keep in mind that the process is similar in most browsers. The hotkey Ctrl + P is a universal combination that is a shortcut for the print command.
It works just as well in Word documents, PDFs, and it's the fastest way to save a webpage to PDF.
2. Save webpages as PDF in Internet Explorer
Open a webpage you want to save as PDF with Microsoft Edge.
Press simultaneously on Ctrl and P keys to open the Print window.
Choose the location of your PDF document, and give it a name.
Wait a couple of seconds, and your PDF document will be saved.
3. Save webpages as PDF in Microsoft Edge
Open the webpage you want to save as PDF.
Press simultaneously on these keys: Ctrl + P.
Click on the Print button.
Note: Just when I wanted to write a report about that, and tell you that you can save a webpage to PDF in Edge normally now, I dug a little deeper, and I found out that the issue is still here for many users.
Fortunately, I did find some solutions to this problem, and I'll list them below.
What can I do if MS Edge Save Print to PDF is not working?
1. Use a different browser
Most people who have this problem, also say that saving a webpage as PDF works in other browsers.
We recommend installing the Opera browser as an alternative to Microsoft Edge. Opera is a reliable browser that will always protect your privacy — a crucial characteristic in today's world.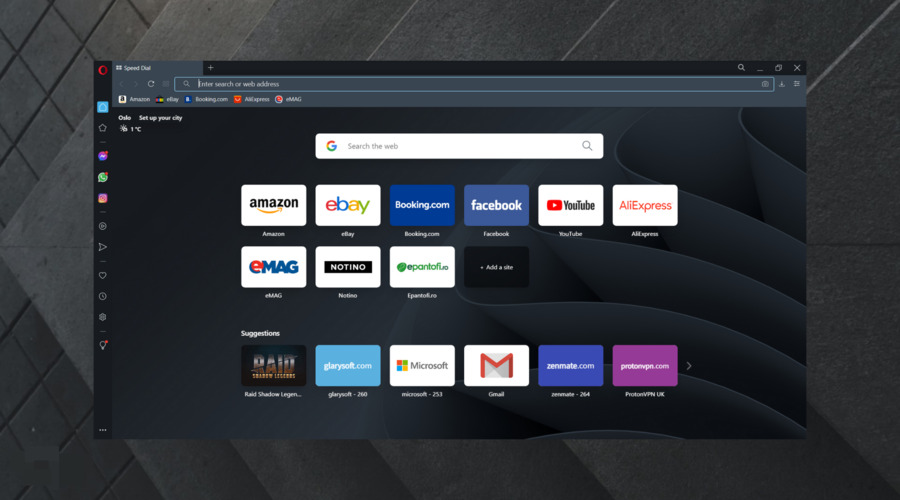 Some PC issues are hard to tackle, especially when it comes to corrupted repositories or missing Windows files.
If you are having trouble fixing an error, your system may be partially broken. We recommend installing Restoro, a tool that will scan your machine and identify what the fault is.
Making the switch to Opera is quite easy. Once you install it, you can easily import all of your bookmarks from Edge, Chrome, or Firefox.
Then, you can start using the browser and see how faster web pages will load. Because it comes with a built-in ad blocker, you will see fewer ads and better loading speeds.
Other really useful features are readily available: integrated messengers, free and unlimited VPN, grouping tabs together using Workspaces, or sharing content with your other devices using My Flow.
The browser also supports printing web pages to PDF. To print webpages to PDF on the Opera browser, press CTRL + P and select Save as PDF.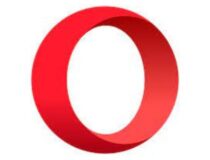 Opera
Easily convert HTML code to PDF documents and save them for quick & convenient access.
2. Repair or reset Edge
Open Windows Settings by pressing simultaneously on the following keys: Windows + I.
Select the browser and click on Modify.
First, click on Repair.
3. Install a much better tool for HTML-PDF conversion
Follow the on-screen instructions to install it.
Open your browser, go to the page you want to convert to PDF, and copy the URL.
Open Adobe Acrobat, and go to Tools.
Click Create PDF.
Click Webpage.
Go to Advanced Settings and click OK.
Paste the URL and click Create.
Keep in mind that third party-solutions are pretty much the best course of action regardless of what you are trying to do since they are usually created to do specifically and in a manner that is extremely simple for the user.
Such would be the case with Adobe Acrobat, an iconic software tool that has become almost synonymous with PDF files. Thus, it is a great idea if you use Adobe Acrobat to convert HTML pages to PDFs as well.
If you have a solution to this problem, please write it down in the comments, our readers who are facing this issue will surely appreciate it.