Chrome and many other web browsers rely on plugins in order to work properly, but sometimes certain issues with plugins can appear.
According to some users, they couldn't load plugins on Chrome, and usually, this error occurs on Windows 10.
Most often, it is caused by either the obsolete Flash plugin or the PDF plugin. So here, we'll be looking into solutions for these two.
Keep in mind that the Couldn't load plugin (PDF) error might be equally frequent on a Mac. Follow the same solutions as on Windows 10.
Quick Tip:
The easiest way, although only a workaround, is to switch to an alternative browser. So we strongly recommend going for Opera.
With this skilled browser, you can use various app integrations right on the homepage or the Addon tool for any plugin matters. There are also practical tools like multiple workspaces and tab optimization.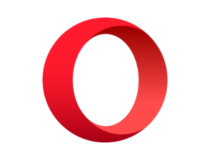 Opera
Forget about other browsers and install or launch plugins on Opera without annoying errors.
What can I do if Google Chrome couldn't load the plugin?
1. Couldn't load Flash plugin
1.1 Disable Flash plugin completely
As you might have heard, Flash is no longer supported by major browsers. Many video streaming services such as YouTube switched completely to HTML5.
So insisting on using Flash can actually cause errors such as the mentioned one. So the right thing to do is to disable the plugin completely.
To do that, simply go to the plugin section in Chrome and disable all instances of Adobe Flash. This will disable Flash completely on all websites.
Furthermore, you can also remove any traces of Flash using a tool from the Microsoft Catalog.
1.2 Check the Enhanced Mitigation Toolkit settings
Go to the Enhanced Mitigation Toolkit directory and run the EMT application.
When the EMT app opens, click the Configure apps button.
Locate Chrome.exe in the App Name column. Uncheck SEHOP boxes next to Chrome.exe.
Click OK and close EMT. Start Google Chrome again and check if the issue is resolved.
1.3 Delete PepperFlash Folder
In the search bar, input this location then hit Enter: C:\Users\user_name\AppData\Local\Google\Chrome\User Data
Locate the PepperFlash folder, right-click on it, then choose to Delete it.
2. Couldn't load PDF plugin
2.1 Change Adobe Reader settings
Open Adobe Reader and go to Edit.
Select Preferences, then Internet.
Locate Display PDF in the browser options and enable it / disable it.
Refresh the page that you're trying to view in Chrome and check if the problem is resolved.
2.2 Check if the PDF plugin is enabled
When the list of plugins appears, click on Details next to the desired extension.
Locate the Chrome PDF Viewer and make sure that it's enabled.
If you see Adobe PDF Plug-In For Firefox and Netscape in the list of plugins, make sure that you disable it by clicking the Disable button next to the plugin name.
In addition to enabling the PDF plugin, you might want to check the Always allowed to run option next to the Chrome PDF Viewer plugin.
This is helpful especially if you have several PDF plugins activated.
Couldn't load plugin error in Chrome can prevent you from viewing certain content in Google Chrome, but as you can see, this problem can be fixed by using one of our solutions.
Let us know how it worked for you by reaching for the comments section below.