In recent years, Zoom has become an essential part of everyday routine for everyone, from students to full-time employees. Naturally, there is an app available, but… Can you do a Zoom meeting in browser?
But you can also attend a meeting without downloading anything and this is especially useful for occasional users. The good news is that if you want to join a Zoom meeting from a browser, you can do so effortlessly.
There is one catch, though. You must pick the right one in terms of performance, compatibility, video rendering capabilities, and – need we stress it out more? – privacy.
Here are our picks top picks:
Opera – best privacy protection features to protect your data
Mozilla Firefox – distraction-free meetings
Google Chrome – seamless integration
Microsoft Edge – productivity enhancer
Brave Browser – proprietary video chat service
Vivaldi – customizable themes
Tor – most advanced security features
Interestingly enough, these recommendations will prove useful for those of you who are seeking alternatives to Zoom. So, you can also use these browsers for Jitsi meetings, for instance.
How do I attend a Zoom meeting without the app?
Zoom works through your browser and allows users to join meetings without downloading or installing software or plugins. This is great for users with older PCs or limited with what they can download.
However, users have limited functionality if using Zoom in-browser. If users do have the Zoom app, they can join a meeting from the browser Zoom and have it automatically open in the app.
Go to Zoom.us/join.
Enter a meeting ID and click Join.
In the pop-up window, click Cancel.
Select Join from your browser.
Zoom will try to get you to download its app, but if you click cancel in any pop-ups, it will allow you to opt to join from your browser.
What browser does Zoom work best on?
1. Opera – best privacy protection
Opera is the perfect browser for Zoom because of its built-in features like an ad blocker and free VPN service.
In addition, the Workspaces feature allows users to separate their tabs into categories to stay distraction-free without needing to close any pages.
Key features of Opera:
Built-in ad blocker
Free VPN service
Workspaces for organizing tabs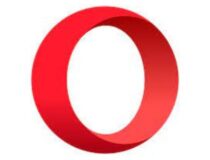 Opera
Stay distraction-free in your Zoom meetings using Opera browser.
2. Mozilla Firefox – distraction-free meetings
Firefox is a well-known browser because of its performance and speed, but its privacy protection features make it perfect for Zoom.
For example, Firefox blocks fingerprint and script trackers for a secure and interruption-free meeting.
Key features of Firefox:
Fingerprint blocking
Prevents script and cookie trackers
Personalize with addon library
Chrome is integrated with Google Accounts, which gives users easy and quick access to Gmail, Google Drive, Calendar, and more. Chrome also syncs across all devices so users can take their meetings on the go.
With full support for in-browser Zoom meetings, users do not need to install any extra add-ons, although they can with the Chrome Web Store if they wish.
Key features of Chrome:
Google account integration
Cross-device syncing
Access to Chrome Web Store
Microsoft Edge is a fast browser with some excellent privacy protection features. Edge also allows users to save websites as apps for quick and easy access from the desktop.
With features like a password manager, ad blocker, and more, Edge is one of the best business browsers and promotes productivity.
Key features of Edge:
Save pages as apps
Password manager
Built-in ad and tracker blocker
5. Brave Browser – proprietary video chat service
Brave is another excellent option for Zoom meetings and even has its video chat service called Brave Talk.
In addition to being one of the fastest browsers, it is also highly secure and allows users to add layers of encryption on Zoom calls for utmost security.
Key features of Brave:
Brave Talk
Encryption layers for Zoom
Basic Attention Tokens (BAT)
6. Vivaldi – customizable themes
Vivaldi is an alternative browser with unique features like the notes manager and Break Mode, which pause the internet for a set amount of time.
In addition, this browser makes multitasking easy and efficient with tab management and toolbars.
Users also have many personalization options and can customize the interface to their liking. In addition, with access to the Chrome Web Store, users can install themes to make them their own.
Key features of Vivaldi:
Break Mode
Tab management
Extensive customization options
7. Tor Browser – most advanced security features
If you want to be anonymous and secure during a Zoom meeting, Tor is the browser for you. While it is not the fastest, it has some of the most advanced security features of any browser.
Tor makes it so users can browse the internet anonymously by routing traffic through various servers, similar to how a VPN protects user data. In addition, Tor is compatible with all devices for secure browsing on the go.
Key features of Tor:
Provides total anonymity
Compatible on mobile
Complex data encryption
Hopefully, you enjoyed our picks for the best browser for Zoom. Let us know in the comment which browser you prefer to use for Zoom meetings or if you prefer the app.