3 Ways to Get Your Firefox Pop-up Blocker Working Again
3 min. read
Updated March 1st, 2023
Published June 17th, 2022
---
Readers help support BrowserHelp. When you make a purchase using links on our site, we may earn an affiliate commission.
Read the affiliate disclosure page to find out how can you help BrowserHelp effortlessly and without spending any money. Read more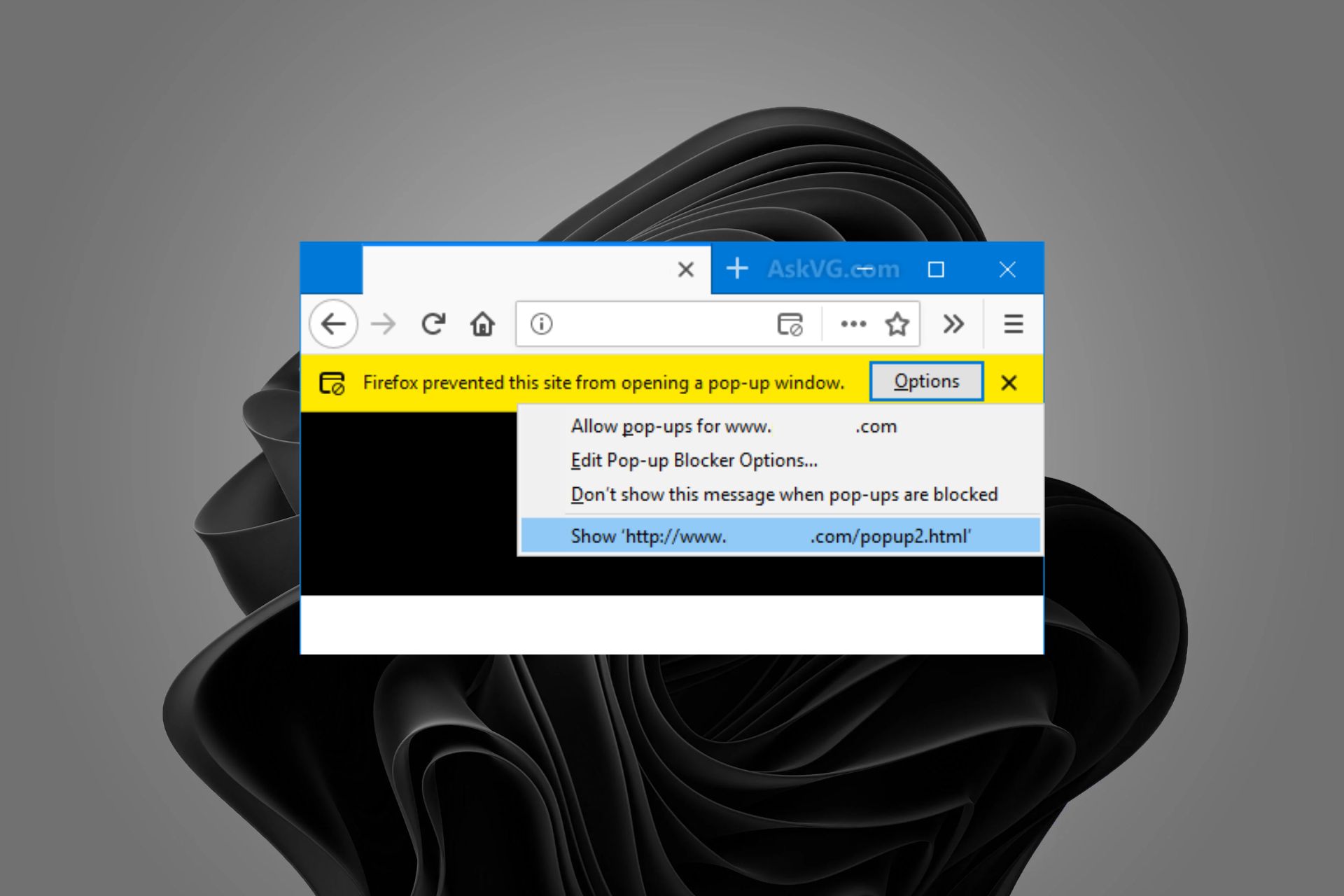 Firefox is a great browser, but it can be a bit of a pain when it comes to pop-ups. By default, Firefox doesn't block pop-ups, which means you can find yourself bombarded with unwanted ads and other annoyances.
This is not the only problem associated with the browser as sometimes, Firefox fails to load pages after an update.
Pop-ups are often used for advertising or to spread malware or viruses. They're annoying, but if you have a pop-up blocker installed, they should be blocked. Unfortunately, that doesn't always happen.
Sometimes, your pop-up blocker just fails to do the job. You may keep getting a prevent this site from opening a pop-up window message which is a nuisance hence the need for a pop-up blocker.
The problem runs across all popular operating systems. You may get a variation of the following errors on different browsers:
Firefox pop-up blocker not working on Safari
Firefox pop-up blocker not working in Chrome
Firefox pop-up blocker not working Microsoft Edge
Luckily, you can bypass this issue as you'll find out below.
Quick Tip:
Fortunately, the Opera browser comes equipped with an ad blocker and a pop-up blocker, giving you the tools you need to make the internet more bearable.
Furthermore, you have the least influence over which elements you are confronted with, and you may block anything that is not in your best interests. It's right at your fingertips, only one click away from putting an end to this unwanted behavior once and for all.
Why is Firefox not blocking pop-ups?
Sometimes, even after installing a pop-up blocker on your Firefox, you may find that it is not doing its job. So, why do I still get pop-ups when I have them blocked?
Antivirus settings – If you have an antivirus installed, its firewall settings may be overriding Firefox. Make sure that your antivirus doesn't block Firefox from accessing the internet by allowing it as an exception.
Conflicting ad-blockers – If you have multiple ad-blocker extensions installed, they may be conflicting with each other and hence can't prevent the pop-ups.
Outdated browser – If you're not getting the pop-up blocker, it could be that you're using a version of Firefox that doesn't support it. Check whether there is an available update for your browser and try again.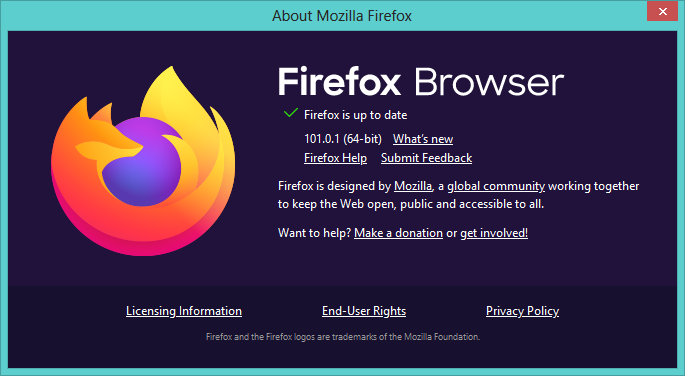 If any of the above is the cause for your pop-up blocker not working, proceed to remedy the situation by attempting our recommended solutions.
How do I fix the Pop-Up Blocker in Firefox?
1. Update your browser
Launch your Firefox browser and click on the three horizontal ellipses in the top right corner.
Select Help.
Click on About Firefox.
If your browser is up-to-date, you will get the following dialog box.
2. Disable other extensions
Launch your Firefox browser and click on the three horizontal ellipses in the top right corner.
Click on Add-ons and themes.
Select the extensions you wish to disable by toggling off the button.
3. Adjust your antivirus settings
Select Firewall & network protection.
Click on Allow an app through firewall and select Firefox.
And that's how you can get your pop-up blocker working again on your Firefox browser.
If you encounter any other issues such as Firefox tabs keep crashing, we have a dedicated guide to address the problem.
Let us know of any other solutions that worked for you if you were experiencing a similar problem in the comments section below.