Some of the best video speed controller extensions offer more than basic functionality. Their role in handling video playback is beneficial in various situations that go unnoticed.
For example, individuals with specific learning disabilities utilize these speed control extensions to learn at their own pace and improve comprehension. These extensions serve as accessibility tools, allowing individuals to adjust the playback according to their specific needs. Although they provide the same service, their role varies depending on the individual.
Video speed controller extensions also enable users to speed up YouTube videos to X speed, reducing watching time. Additionally, one can slow down the video speed and enable fullscreen mode quickly. In case you're encountering issues like YouTube video lagging in Chrome during the full screen, you can resolve them now.
To take advantage of these features, simply install some of the recommended video speed controller extensions listed below.
How can I Control the Speed of a Video?
Video speed controller extensions provide keyboard shortcuts using which you can control the speed of a video quickly. These options are easy to memorize as they align with conventional keyboard shortcuts.
For example, the + increases and the – keyboard button decreases the speed of a YouTube video. Hence, the shortcuts are quite simple to understand for most browser extensions as they align with the standard.
There are several video speed controller extensions available that work on almost every browser.
Video Speed Controller
YouTube Playback Speed Control
Playback Speed
Video Speed Control
These extensions work on new browsers like Opera One as well. This brand-new browser comes with a multimedia extension and integrated player in the sidebar. You can try it out right away.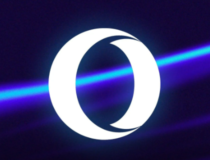 Opera One
Opera One is the latest browser version that comes with improved design and functionality with enhanced extension support.
It's also one of the browsers that support the AV1 decoding format to take care of your watching experience.
Is there an Extension to Speed up the Videos?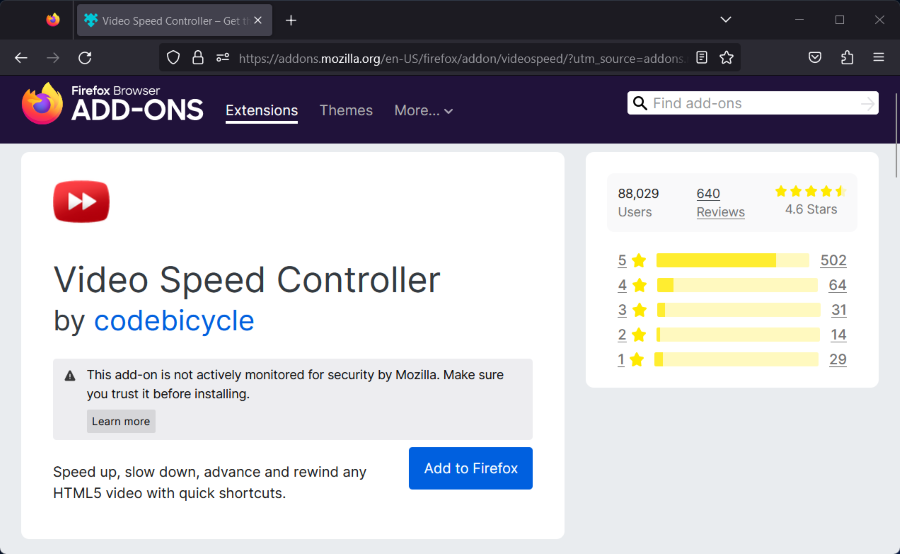 It's one of the most popular video speed controller extensions available in the market. Users rely on it to control HTML content such as videos hosted on YouTube. The speed controller extension is available for Firefox and most other widely used browsers.
The UI is fairly simple with suggestive buttons to speed up or slow down the speeds. You can easily access the speed menu right on your videos and change the speeds at different rates like 0.5x, 1x, or even 4x faster. Not only that, the extension comes with 10 seconds rewind or forward buttons for more user control.
In addition, there are shortcut keys you can set up in order to change video speeds faster and more conveniently. You may as well edit the keys and add new ones for different actions.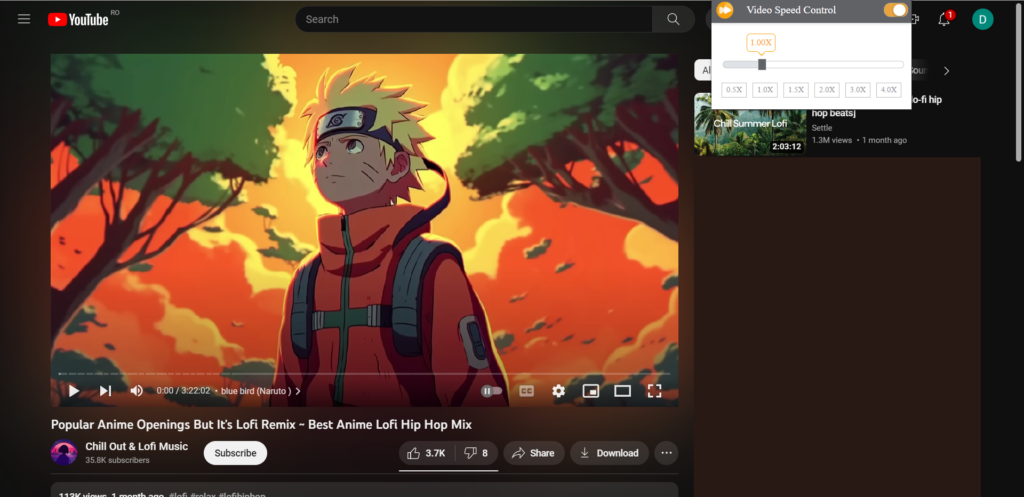 A simple yet effective video speed modifier is available for the Google Chrome browser. It comes with multiple speed options. You'll be able to change the way videos are played on video-sharing apps like YouTube. Additionally, you change speeds 10x faster or slower.
There are thousands of users that chose this one due to its easy configuration, incredibly effortless user experience, and free of use. It is compatible with almost all video sites that you use every day.
It's worth noting that you have great compatibility with most websites where you can change video speeds however you like.
3. GlobalSpeed – Most effective video speed-up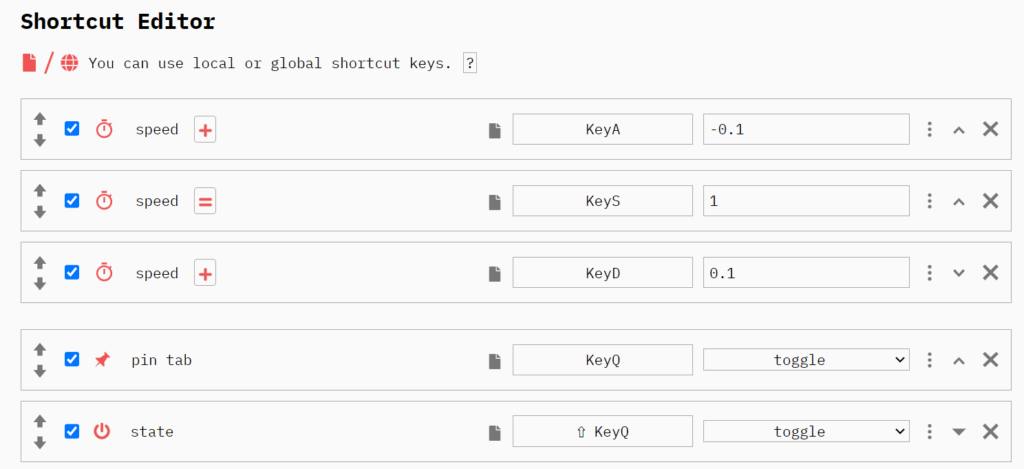 Here's another Chrome extension that lets you control the playback of any web video. It's compatible with nearly all video and audio streaming sites including YouTube, Netflix, and Podcast sites. Also, you can pin, seek through, and set marks.
Apart from providing general hotkeys, the extension lets you apply several filters as well. Try Sepia, Grayscale, and more to change the look of any YouTube video. Using Settings, you can change the shortcut keys as per your preference.
The extension is quite sophisticated over the other extensions available. We recommend trying it for once.
4. YouTube Playback Speed Controller –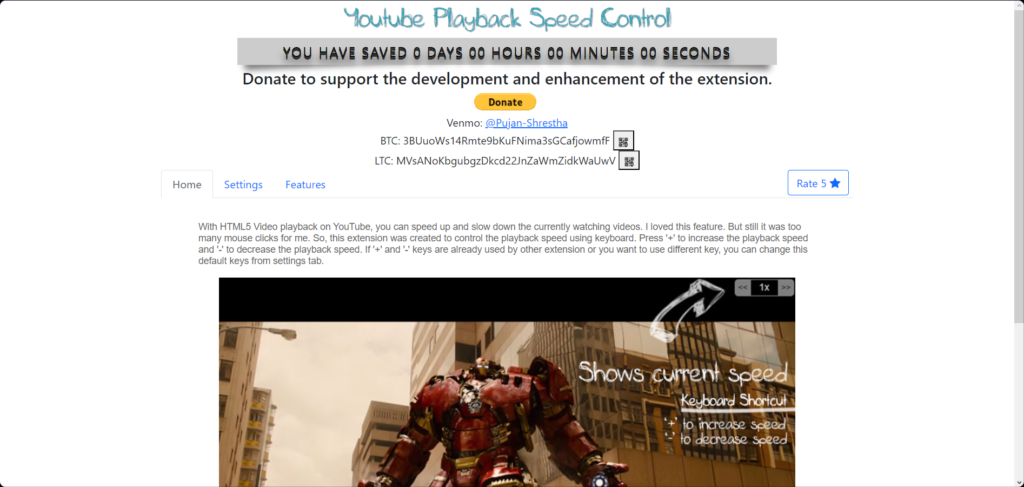 Here's one popular Chrome extension that is dedicated to YouTube videos. You can specifically control YouTube videos using this extension.
This extension choice is undoubtedly a practical tool for anybody who needs more control while playing videos, whether you're listening to a song or watching a movie review on YouTube. Plus, the extension appears smoothly on the top-left of the video.
Not only that, you have the possibility to change the playback speed on any videos with HTML5 support on other websites out there. There are times when you may see YouTube is unable to buffer videos in Chrome, so just follow the guide to get it sorted.
Get YouTube Playback Speed Pro
5. Dynamo – Safari Video Speed Controller
Here comes a Safari browser extension to let you control video playback. Just like other best video controller extensions mentioned here, this extension also lets you customize hotkeys as per your preference.
The extension works on all your favorite web video sites. By default, the extension offers four shortcuts to get you started. 'S' slows down a video, 'D' sets the speed back to normal, 'F' makes the content flow faster, and 'E' lets you skip the ads.
All these keyboard shortcuts are customizable. Just click the in your Safari toolbar and then choose the Settings icon to edit the hotkeys. At the same time, this solution is ideal for skipping aggressive ads from any videos and letting the user enjoy the content.
Which Video Player Can Change the Speed of a Video?
Speaking of videos available on your PC, you can use video player software like VLC Media Player to control the speed of video. Most likely, you can install and run this video player for any video files and modify the speeds according to your needs.
In conclusion, we truly believe that using any of the recommended extensions above will support your needs and change the video speeds at your command.