3 Tips on What to Do When YouTube Keeps Buffering in Chrome
5 min. read
Updated March 1st, 2023
Published June 10th, 2022
---
Readers help support BrowserHelp. When you make a purchase using links on our site, we may earn an affiliate commission.
Read the affiliate disclosure page to find out how can you help BrowserHelp effortlessly and without spending any money. Read more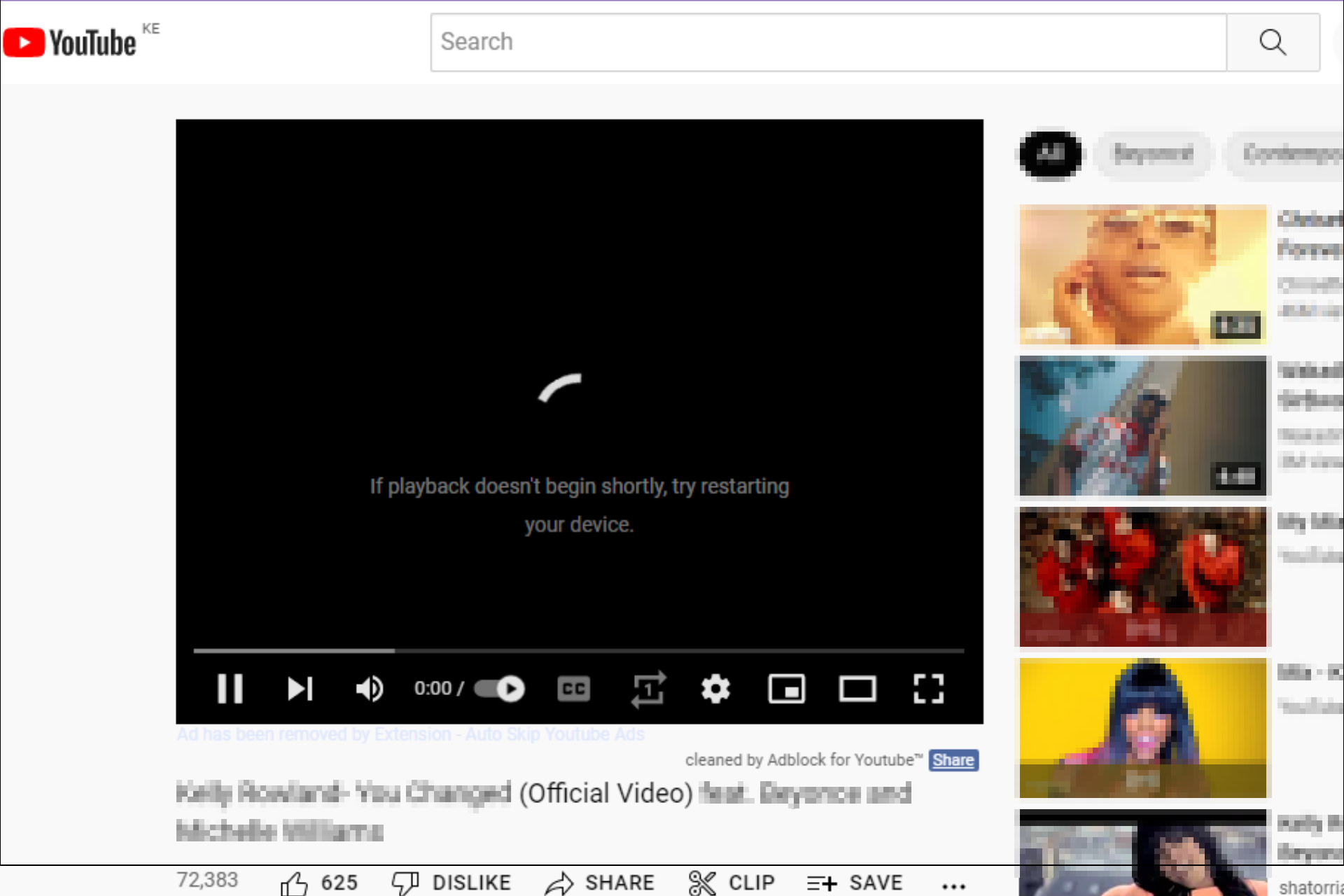 YouTube is a popular video streaming service that allows people to watch videos on the Internet. It's free, but you have to deal with interruptions and buffering once in a while.
There's nothing more frustrating than watching a video and having it constantly buffer. It could be an interrupted Internet connection or too many programs open at once.
Other issues with the Chrome browser include the Youtube fullscreen lag issues. You may also experience an issue where Youtube keeps buffering on your smart tv or Youtube keeps buffering on firestick.
Given how frustrating it is, it can be tempting to click away from a video that's taking forever to load, but there are some things you can do to make YouTube videos load faster.
Why do videos keep buffering on Chrome?
You may be wondering what causes all the buffering on Youtube in your Chrome browser. Below are some possible causes:
Not enough bandwidth – Your Internet connection may not have enough bandwidth to support streaming high-quality content. You can run a speed test to make sure your speeds are fine. At times, you may also notice the Youtube video is buffering even though loaded, this is because you may be facing intermittent connection. Check with your ISP and report the issue.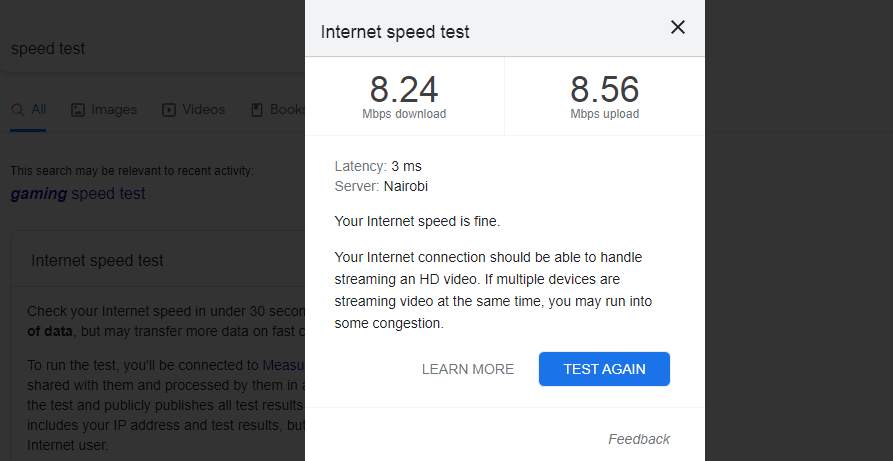 Too much traffic – This might happen if there are other people on your WiFi using bandwidth-intensive applications like streaming music or downloading large files while you're trying to watch a video.
The video is too large – The video is too big to stream at once. If the video you're trying to watch is larger than the available bandwidth, it may take longer for playback to begin.
Not enough memory – High-resolution videos require more processing power than standard-resolution videos do. Sometimes, you may be wondering, why is my youtube buffering with fast Internet? If your device doesn't have enough memory or processing power, then it won't be able to play high-quality videos smoothly without buffering even with high-speed internet.
How do I stop YouTube buffering?
1. Close other programs
It may seem obvious, but closing other programs that aren't related to what you're doing while watching videos will help stop buffering. These can sometimes interfere with video playback on YouTube and elsewhere.
Close other applications that may be hogging your bandwidth or slowing down your connection. They could be causing the buffer. Reload the site and try again to see if the problem persists.
2. Reduce your quality settings
Another way of stopping YouTube buffering is by reducing the quality settings on your Youtube video. You can try reducing the quality of the stream by changing the resolution in YouTube's settings menu.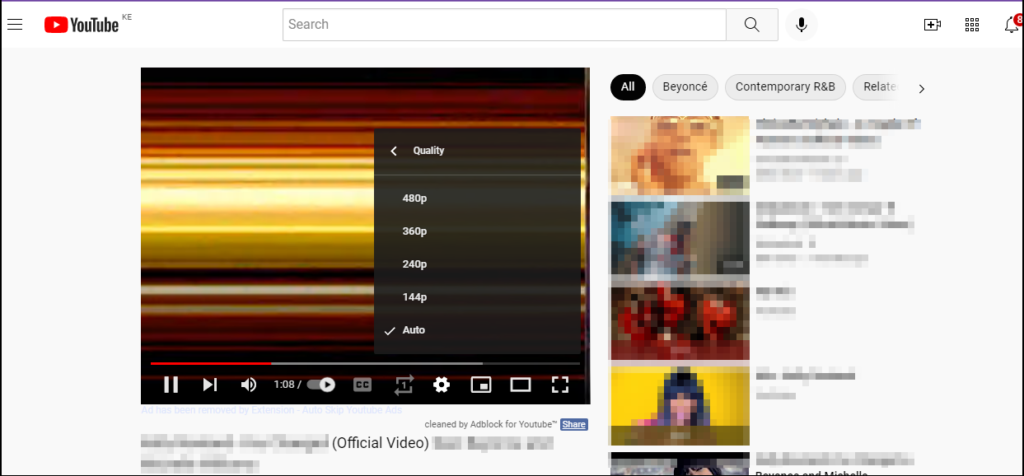 This will mean that you'll be able to watch videos more smoothly. On the downside, however, they won't look as good as they would at higher quality settings.
3. Try an alternative browser
Weary of YouTube not automatically adjust the quality of your videos? YouTube Auto HD + FPS is an extension for the Opera browser, that you can use to enhance YouTube streaming.
This extension for the Opera browser allows you to specify not only the video quality but also the frame rate. This means that if your computer can handle 1080p videos at 30 FPS but not 60 FPS, you can set 60 FPS videos to play at 720p automatically.
How awesome can that be? But there's more: it also works with embedded YouTube videos. For example, the extension provides the same quality settings for YouTube videos that aren't hosted on YouTube.com.
Furthermore, switching to Opera will prompt you to transfer all of your current browser's bookmarks and saved passwords so you won't lose anything you saved on your PC.
4. Connect an Ethernet cable
Connecting to a wired connection is the best way to avoid buffering. Wireless connections tend to have issues due to interference.
If you have access to a wired connection, connect your computer directly to your modem using an ethernet cable. You should see an immediate improvement in the quality of your YouTube experience if this is the problem.
How can I improve buffering in Chrome?
If you frequently use Chrome and experience buffering issues often, you may want to improve your viewing. To do so, some of the things you can do include:
Disable hardware acceleration – This will help speed up page loading times, reduce memory usage, and even help improve your battery life.
Clear cache and cookies – This will ensure that any old information that may be causing issues is removed, which can help speed up performance.
Free up computer space – Make sure your computer has enough memory and processor power to play the video smoothly by clearing unwanted programs from your PC.
If Youtube keeps buffering on your Windows 10, it may be time to upgrade to Windows 11 and try out the OS given that its performance is much better.
We hope these tips have been able to solve the buffering issue in Chrome. Should you face any other issues such as Youtube audio and video sync problems, apply our recommended fixes.
Let us know of any other solutions not listed above that may have helped you stop the buffering in the comments section below.