5 Best AI Search Engines to Take Your Browser to the Future
4 min. read
Updated May 23rd, 2023
Published May 19th, 2023
---
Readers help support BrowserHelp. When you make a purchase using links on our site, we may earn an affiliate commission.
Read the affiliate disclosure page to find out how can you help BrowserHelp effortlessly and without spending any money. Read more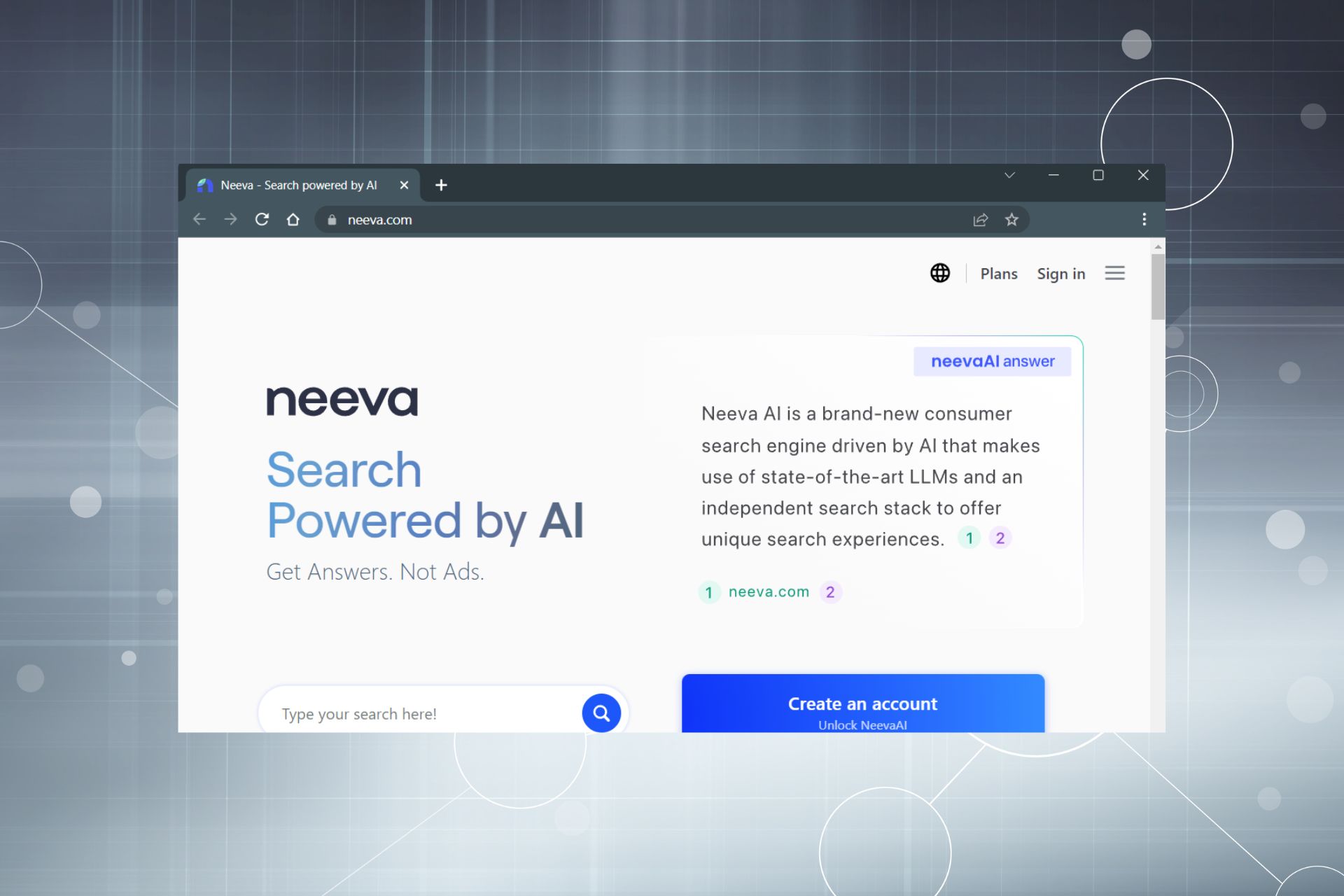 This year has brought us notable advances in AI. There's no surprise that finding the best AI search engine is a hot topic for almost anyone now.
Since ChatGPT started to change the way we search online, other big actors joined the scene with intelligent products designed to help users to find answers to their questions much faster. It started with web3-ready search engines and keeps on going.
There is a lot of talk regarding AI and its impact on results pages. However, it's clear that you can take advantage of this new method to browse more efficiently.
Are there any AI search engines?
In addition, there are already browsers that deliver AI-oriented tools such as Opera One from Opera. According to Opera's last year financial stats, the browser is ranking higher in the market and is also coming with an enhanced search engine that integrates multiple AI prompts.
Actually, there are plenty of AI search engines that already bring incredible technologies:
Microsoft Bing – Suitable for complex topics
Google Bard – Great for research
Neeva AI – Cross-platform & clutter-free
You.com – Alternative AI search engine for developers
Komo AI – Best free AI search engine
For instance, you have Microsoft Bing's AI chat, the Bard assistant from Google, or others like the You.com engine. Now, let's find out more about their useful functionalities.
What is the most advanced AI search engine?
1. Microsoft Bing – Suitable for complex topics
Microsoft Bing is at the frontline due to powerful language capability and new ways of web searching.
Often, Bing AI is compared with Google's Bard in terms of functionality and helpful answers.
This new Bing engine can help you navigate any topics you're interested in. For instance, you can get detailed responses about hard topics or plan your next vacation with this assistant.
🗝️ Key feature: Inspiration answers to help you decide about real-life incidents and image creation AI
2. Google Bard – Great AI search engine for research
Does Google Search have AI? You wanted to know, we're here to answer. And the answer is definitely yes. It's called Bard. You can simply use this AI language chat for multiple queries.
To access it, all you have to do is sign in with your Gmail account and start asking your curiosities. The AI search engine project from Google deserves its place in the list because it comes with enhanced AI language technology.
You can go for this AI hub to search for any complex topics and get a comprehensive summary explained for a 10-year-old.
At the same time, this tool is helpful for productivity improvement. You can ask for planning advice and tools that can enhance your daily goals.
🗝️ Key feature: Coding experimental responses that help the user to understand complex topics on short notice.
3. Neeva AI – Cross-platform & clutter-free
Neeva is a user-first AI engine that offers personalized answers with 100% natural language and no ads.
With this new-age search engine, you can forget about aggressive adware and navigate freely to get tailored results.
In addition, you have quick and reliable answers from the search results page in seconds instead of cluttered information.
🗝️ Key feature: Online shopping is made easy and more accurate to your real buying needs.
4. You.com – Alternative AI search engine for developers
This extensive AI search engine focuses on your time, privacy, and the quality of information.
More exactly, there are Youchat, Youcode, or YouWrite modes that can support your specific needs with ad-free answers.
🗝️ Key feature: Multi-dimensional UI that gives you multiple workspaces to search for specific topics.
5. Komo – Best free AI search engine
Last but not least, this integrative AI search engine is a free solution that offers exploration tools without any ads.
Firstly, you can use Komo for three main purposes: Search mode, Explore, or Ask, each one with its specific model.
With the search mode, you have resourceful AI solutions while the Explore and Ask mode can deliver community links and insights from social spaces.
🗝️ Key feature: Specifically tailored answers for different needs and users.
That's it for today. All having been said, we hope that our AI search engine picks meet your browsing needs. For other tips or questions, talk with us in the comment section below.