2023 Opera Rankings Are Going Up Up Up, 2022 Browser Stats Show
5 min. read
Updated April 4th, 2023
Published April 4th, 2023
---
Readers help support BrowserHelp. When you make a purchase using links on our site, we may earn an affiliate commission.
Read the affiliate disclosure page to find out how can you help BrowserHelp effortlessly and without spending any money. Read more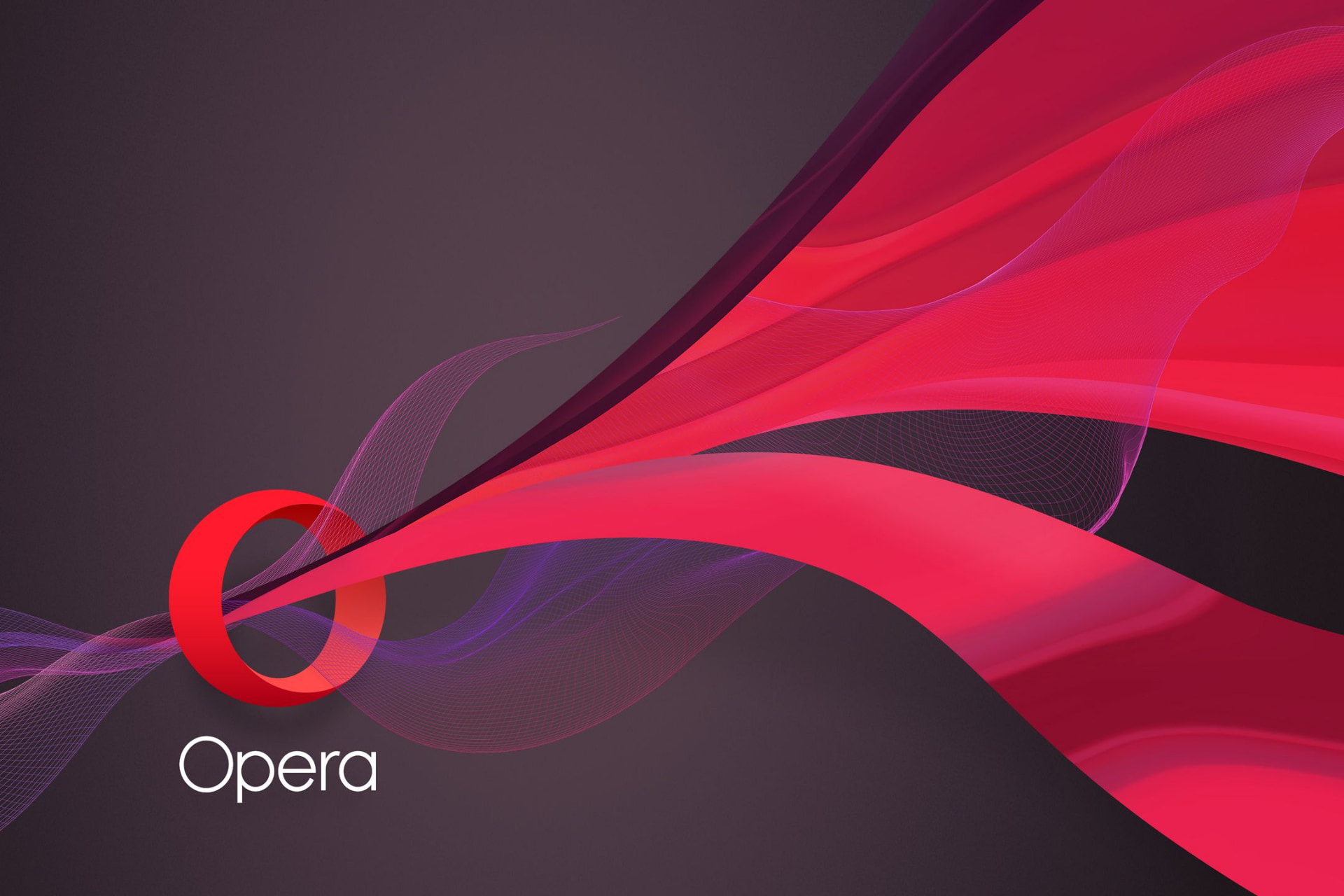 2023 Update:👉 Having established that Opera was off to go a good start last year, we become even more curious about its evolution throughout 2022, beyond the first quarter. Not so long ago we were wondering if Opera's rankings and rating will manage to pull off the seemingly impossible and touch the company's ambitious financial milestones. It turns out, they aced every single target from revenue growth to consumers' database and everything in between. So, if you're interested in browser statistics for 2022, and Opera in particular, get ready for an up-to-date comprehensive view of Opera browser ranking, rating, popularity, and a glimpse of what's to come.
Opera browser revenue & statistics 2022 (4th quarter & full year consolidated financial results)
No more wondering – Opera did it! It not only met the forecasted numbers but even exceeded expectations with an overall 32% revenue growth for the year 2022.
That alone is an impressive achievement if we think about the global economical context dominated by high inflation rates and a lack of predictability across industries and sectors.
As far as the last quarter of 2022 is concerned, we also see a steady (but equally impressive) year-over-year revenue growth of 33%, bringing the yearly figure to $96.3 million.
Opera browser 2023 – What's in store?
→ The company's initial estimations place Opera's 2023 revenue anywhere between $370 and $390 million. Will they bust the records again? We'll just have to wait and see. (🍿 To be continued…)
→ Another interesting step in Opera's planned 2023 roadmap is the integration of AI-generated content into its flagship products.
As a true pioneer that's been constantly at the forefront of web development and innovation, Opera takes a giant step and adds generative AI capabilities such as smart AI prompts and GPT-based chatbot services integrated directly into the sidebar. 🍿 Fun times, right?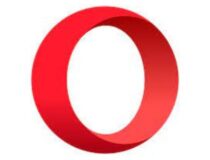 Opera
Get to know the cutting-edge tech that's always on par with your needs – it's free & always will be free.
Pretty much everyone has heard about Opera by now, considering the gigantic growth that the browser had over these last few years.
It is currently among the top browsers in the world, with over 350 million active users recorded right before the end of 2021, and is also one of the safest and most private browsers out there.
What Are Opera's 1st Q Results For 2022?
The company behind this masterpiece, Opera Ltd., recently announced its unaudited consolidated financial results for the first quarter of 2022, which ended on March 31.
Opera's co-CEO Song Lin confirmed that Opera's performance in 2022 is off to a great start, stating that the results are ahead of expectations in terms of product portfolio, monetization, and financial results.
Opera officials also mentioned that due to earlier-than-expected core revenue generation, the company has actually exceeded the top of its guidance range for both revenue and adjusted EBITDA.
However, we're sure that you want more details about this, so we are about to take a more in-depth look at these numbers for a better understanding.
According to the report, core search and advertising revenue have increased by 41% in this first quarter, thanks to a strong ARPU trend for the browser and news user base.
This is also based on Opera's strong advertiser demand that goes beyond its inventory, through the Opera advertising platform.
The Opera browser actually had an average monthly active user base of 339 million monthly active users in this first quarter.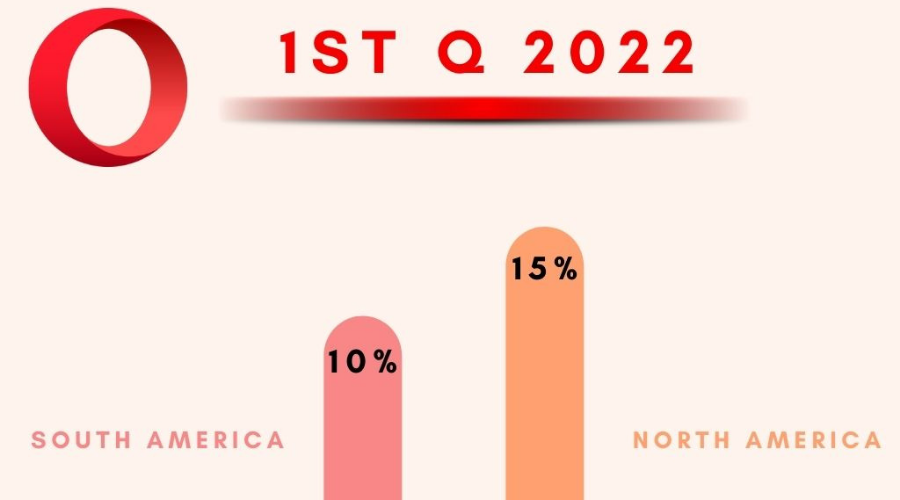 Available information points out that user growth was strongest in the US, with North America recording a 15% increase, followed by South America with 10%.
There's also an Opera GX gaming browser, as we all know, which had over 16 million monthly active users across PC and mobile in the first quarter.
These stats represent a continued healthy trajectory with 14% sequential growth compared to the previous quarter.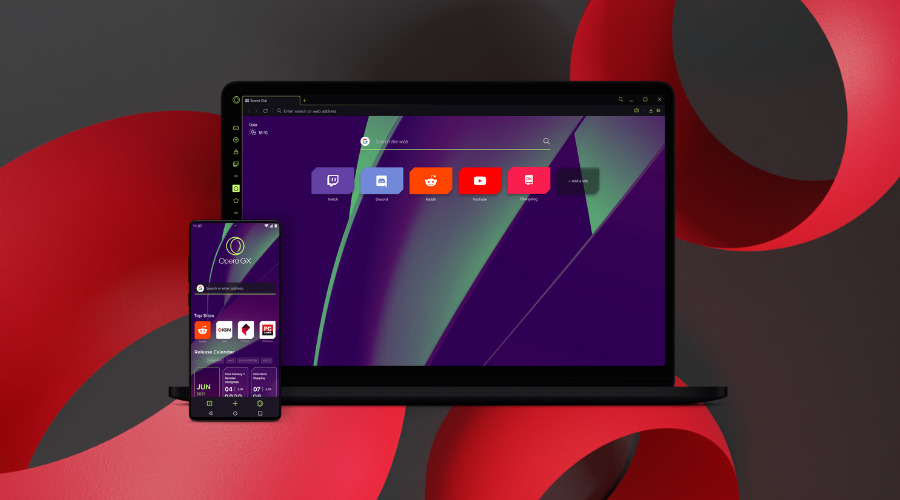 Opera Ltd. also sold its minority stake in Nanobank and Star X, a transaction that represents cash proceeds of $211 million receivable without contingencies.
It's important to stress the fact that the second sale, out of the above-mentioned ones, took place after the end of the quarter.
Furthermore, $182 million in cash and marketable securities at the end of Q1 were also present in the report, with the mention that the company continues to hold our 6.44% stake in OPay.
And, during the first quarter of 2022, Opera Ltd. proceeded to repurchase 569 thousand ADS at an average price of $5.33.
The total value of the ads amounted to $3 million while leaving $47 million remaining under the current buyback authorization.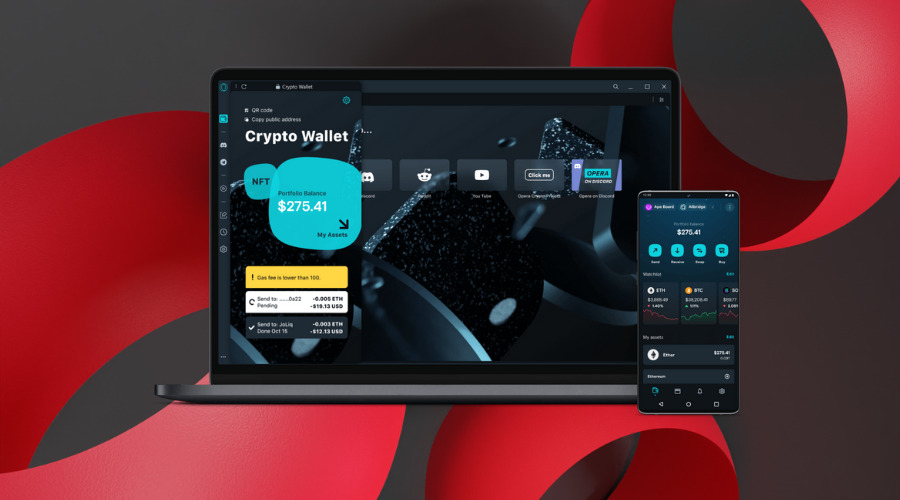 Not to mention that the company provided support for most of the major blockchain ecosystems in Opera Wallet, and it released a beta version for the Opera Web3 browser.
What expectations are there for the rest of 2022?
Since the first-quarter results were impressive, expectations are clearly high for the rest of the year.
In fact, Opera is expecting a revenue of $300-$310 million for the rest of 2022 which, judging from the present numbers, is totally doable.
To be more exact, this actually represents an increase of 22%/midpoint, and of course an adjusted EBITDA somewhere between $50-$60 million/midpoint.
As far as the second quarter of 2022 goes, Opera Ltd. predicts revenue of $71-$74 million. Any person that is good with numbers can tell that that is a 21% year-over-year growth/midpoint.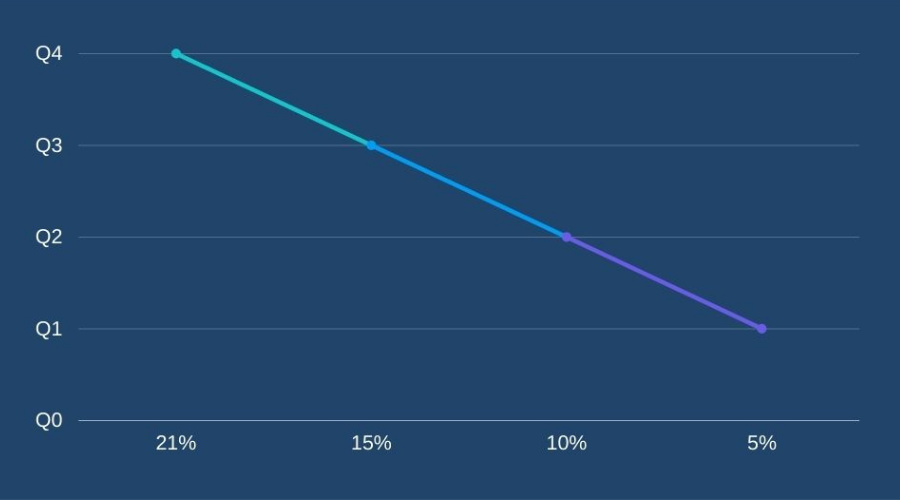 For the second quarter, the adjusted EBITDA is expected to be situated between $8-$12 million, which is no more than a 14% margin at the midpoint.
These numbers are completely realistic and Opera totally has the resources and knowledge to pull this off, so it will be interesting to observe.
What is your first impression of the first quarter numbers presented by Opera Ltd. for 2022? Share your thoughts with us in the comments section below.