Vivaldi is a lesser-known web browser that specializes in customization and a high level of security. It has some robust features that make sure your identity is safe while protecting you from being tracked.
One of the key features of Vivaldi is its ad-blocker. It works great most of the time, but sometime you may run into some problems.
Quick Tip:
Yes, we enjoy Vivaldi because of what it can accomplish. However, Opera is an excellent browser that filters advertising natively, with a built-in ad blocker that you can toggle on and off straight from the toolbar.
Furthermore, if you want some further ad-blocking features, you can get some of the Opera extensions that block even trackers and malware.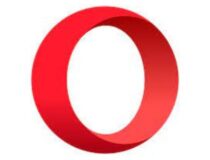 Opera
If you visit a lot of websites that support advertisements, you should test Opera's built-in ad-blocker.
Why is my AdBlock not working anymore?
It's usually due to some misconfiguration. Vivaldi's Ad Block is fairly foolproof and really easy to set up. However, you may have made some random mistake or clicked on the wrong thing.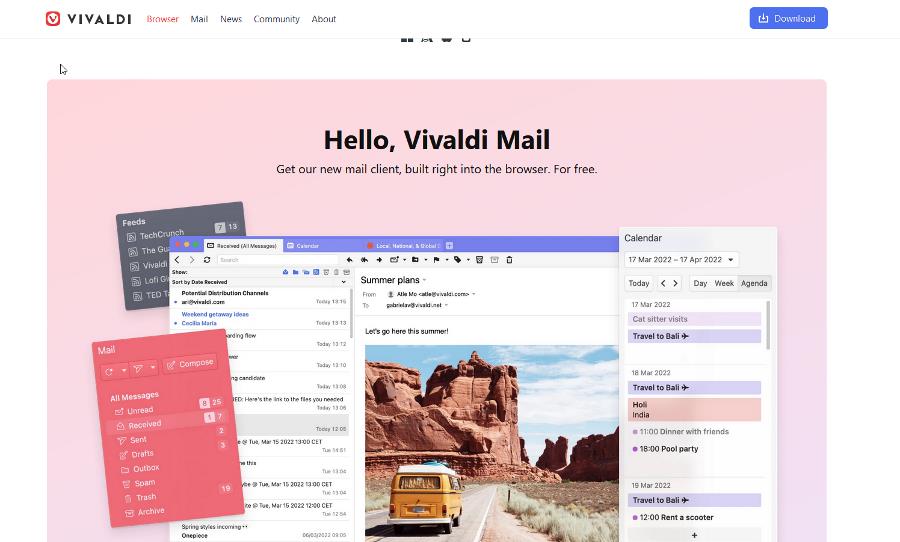 This can lead to the ad-blocker no longer working. Don't worry because fixing this issue is very easy. And here are five ways to fix it.
What can I do if Vivaldi is not blocking ads?
1. Change blocking level
On Vivaldi, click the gear icon in the bottom left corner.
In this tab, scroll down until you find the Tracking And Ad Blocking section.
If there are problems with Vivaldi blocking page, select No Blocking and see if that fixes the problem.
2. Block websites
In order to block ads on a particular website, go to the page in question first (in this case, YouTube).
Click the shield icon next to the URL. This is the Content Blocker.
In the little window that appears, you can select the level of protection that you want. From blocking all ads and trackers to some, or none at all.
3. Add exceptions
You can add website exceptions to Vivaldi by first opening the Settings menu.
Click the Privacy tab on the left and scroll down to Tracker and Ad Blocking.
There will be a section titled Exceptions.
Add the website you want to have ad exceptions.
Click the menu below the URL and select the level of blocking. This guide chose No Blocking.
Click Add Site when done.
To remove a website from the exceptions list, highlight one and click the Minus symbol at the bottom.
4. Block sources
Vivaldi lets you block ads straight from the source.
Open the Settings menu again and click on Privacy and Security.
Scroll down to the Tracker and Ad Blocking section, then click the button that reads Manage Sources.
The first window that appears is the blocker tools themselves like EasyPrivacy. These tools are what prevent websites from tracking you. You can disable or enable them by clicking on the entry.
The second window shows off the sources. You click on an entry and it prevents ads from that source.
You can add your own source by clicking the Plug sign at the bottom.
A small window will appear where you can either enter the URL of the source or upload a file with the sources you want to add.
Source URLs can be found on Vivaldi's Community forums where people share the sources they block.
As an example, this guide will copy one of the URLs here and paste it onto the Import New Blocker List in Vivaldi.
Hit Import and the sources will be added.
Click Done when finished.
5. Hide cookie warnings
Click the Manage Sources button from the previous section and go to Ad Blocking Sources.
Scroll down that sub-section until you encounter Remove cookie warnings (Easylist Cookie List) and Remove cookie warnings (I don't care about cookies).
Click down entries to enable this feature.
Sometimes when you visit a website, you may get a notice telling you to accept the cookies that appear on the page. Vivaldi can block those.
Which browser has the best adblocker?
Well, Vivaldi is certainly up there as having one of the best adblockers on a browser. This is due to the high degree to which you can configure the adblocker and the ability to exempt websites.
Besides that, you have Opera whose adblocker can detect and block scripts as soon as you enter a webpage. This can lead to web pages loading much faster than before.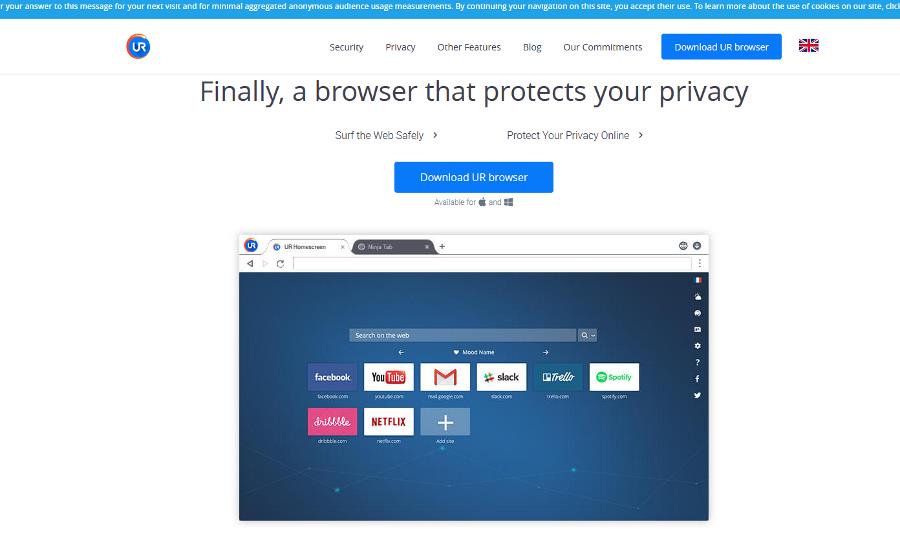 And there's also UR Browser. This one is not very well known, but its ad-blocker is pretty good. You can adjust its settings to prevent annoying ads and pop-ups from showing up. It even has an exemption list like Vivaldi.
Feel free to comment below if you have questions about web browsers. Also, feel free to leave comments about guides you'd like to see or information on browsers and their features.