If you're wondering what is Vintage Ad Browser, you'll be both excited and disappointed at the same time. It's a special website that hosts a large variety of old printed advertisements.
Many people proved to be excited about using it thanks to its impressive archive that encompasses over 100,000 print ads and vintage commercials, neatly organized into 50+ categories for quick access.
It's pretty much a searchable advertising archive that goes all the way back to the early 1800s. Theoretically, Vintage Ad Browser allows you to easily find the particular advertisement that you need.
So, you won't have to worry about not finding what you're looking for. But here's the thing…
What happened to Vintage Ad Browser?
You could then select one of many available categories and the desired year in order to obtain a list of ads that match your criteria.

Gone are those days! Now, instead of browsing through categories such as Celebrities, Sports, Travel, Xmas, Computer&Software, etc, you'll get an error page when visiting the Vintage Ad Browser website.
That's that! No more Vintage Ad Browser to find old advertisements. Even so, advertisement is still a part of our culture and it has drastically changed over the years to keep up.
Nowadays, most advertising is done through the Internet or via multimedia. So, what is vintage advertising? In the past, the most common form of advertising was printed advertising.
The physical form would also dictate the palette choice, thus vintage ads usually boasted colorful imagery. Besides playing on feelings of nostalgia, the chromatic palette also increases their appeal and turns them into valuable collectibles.
That's why tons of users are interested in discovering how to use Vintage Ad Browser to find old advertisements. So, if you're in the same boat, we'll make sure to present some solid alternatives.
Where can I find old ads online?
With Vintage Ad Browser no longer up and running, you might be wondering how to find vintage commercials. Worry not as there are plenty of alternative old advertising collections on the web.
Before we present you with a few of them, here's a valuable tip to help you boost your digital experience.
Although these websites should work in any web browser, we recommend using Opera.
The browser runs on the Chromium engine, and it can work with Chrome extensions. Unlike Chrome, Opera is light on your resources, so it should run smoothly at all times.
The software has built-in messengers for rapid sharing on the most popular social media platforms.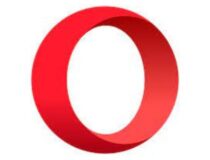 Opera
Enjoy an uninterrupted reel of vintage ads in your favorite searchable commercials archive.
Without further ado, here's how to find vintage advertisements or commercials:
| | |
| --- | --- |
| IADDB | The International Advertising & Design DataBase houses a large collection of historic advertisement materials (posters, commercials, tunes, and more). |
| eBay | As per the indications provided by the Vintage Ad Browser's redirect page, eBay is a good source to find old commercials online. |
| Internet Archive | Gathers 300+ classic TV commercials and public service announcements with free downloads available. |
| AdViews | An excellent vintage ad browser for the1950s, this ad repository encapsulates wide collections of TV commercials dated 1950 to 1980. |
| Google Books Magazines | Valuable resource where you can find vintage commercials (including scans of print advertisements). |
| The Advertising Archives | Vast selection of old, vintage, and classic posters, ads, commercials, and magazines with an authentic feel of each historic decade. |
Vintage ads offer a unique look that is distinct from the decade they are made. Plus, thanks to modern technology, you can browse these ads right from your browser.
There you have it! No more wondering about and asking around. Where can I download old commercials? Is there a database for advertisements? Now, you know exactly how to find vintage commercials and where even without the Vintage Ad Browser.
Got any questions for us? Feel free to leave a comment on this topic using the dedicated section below.