Google Chrome Journeys: What is it & how to turn it off
3 min. read
Updated June 29th, 2022
Published May 13th, 2022
---
Readers help support BrowserHelp. When you make a purchase using links on our site, we may earn an affiliate commission.
Read the affiliate disclosure page to find out how can you help BrowserHelp effortlessly and without spending any money. Read more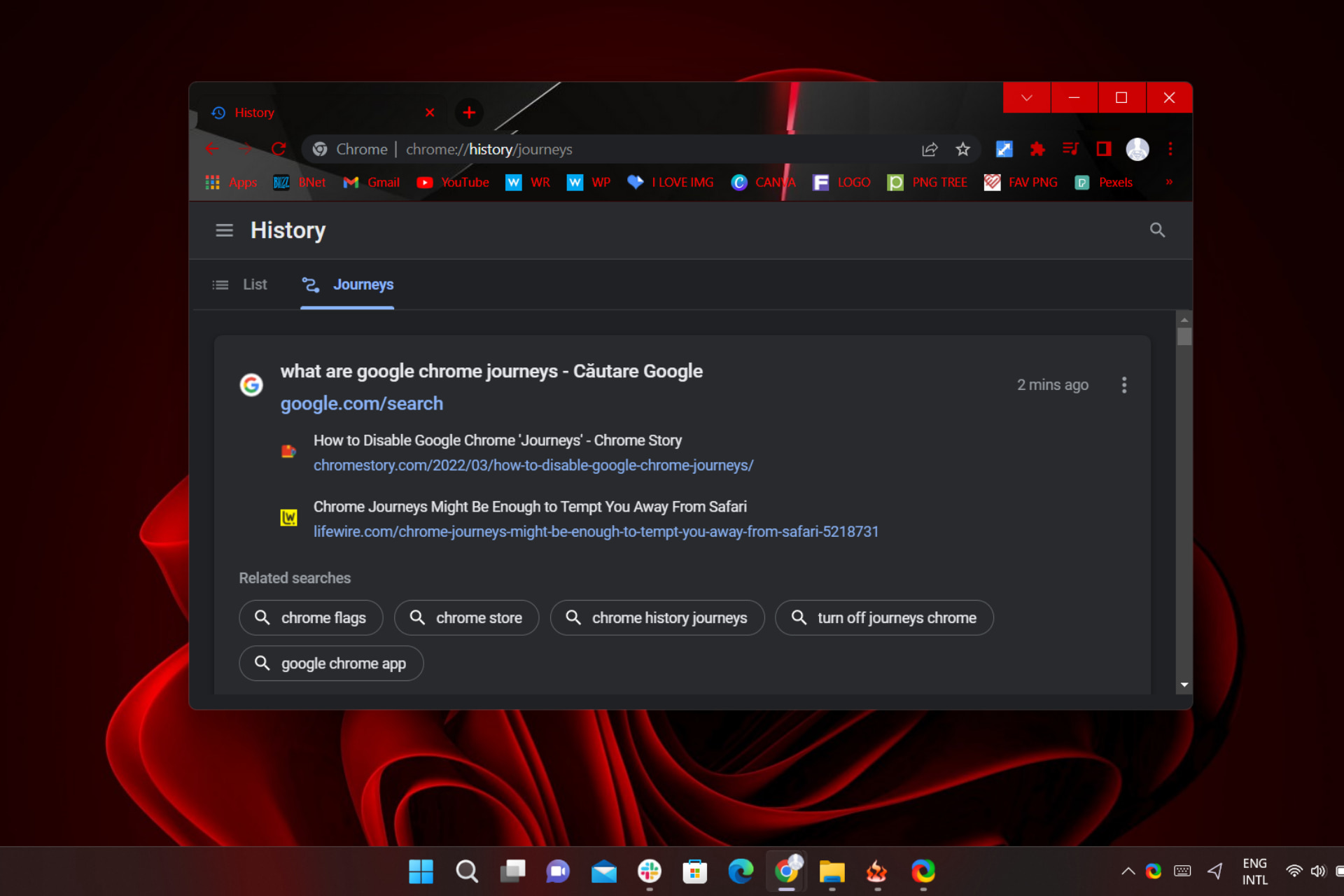 Google Chrome is by far one of the most used browsers out there, and there's not even worth debating that, as numbers speak for themselves.
Sure, some of us use Opera, Brave, Firefox, or Edge, but Chrome has remained a user favorite throughout the years, even though it's not at all a light app when it comes to resource usage.
Google spends a lot of time and resources constantly perfecting everyone's go-to browser, so new features and fixes are always cooking and on the way.
We can't always tab every website we visit, so having neat features such as browser history is really helpful when you're trying to go back to the same pages.
But what if we tell you there's an even better way to group up your searches and find all you need a lot faster and better arranged?
Yes, you guessed it. We're actually talking about the Journeys feature for Chrome, which you can find by accessing the History page.
What is Journeys in Google Chrome?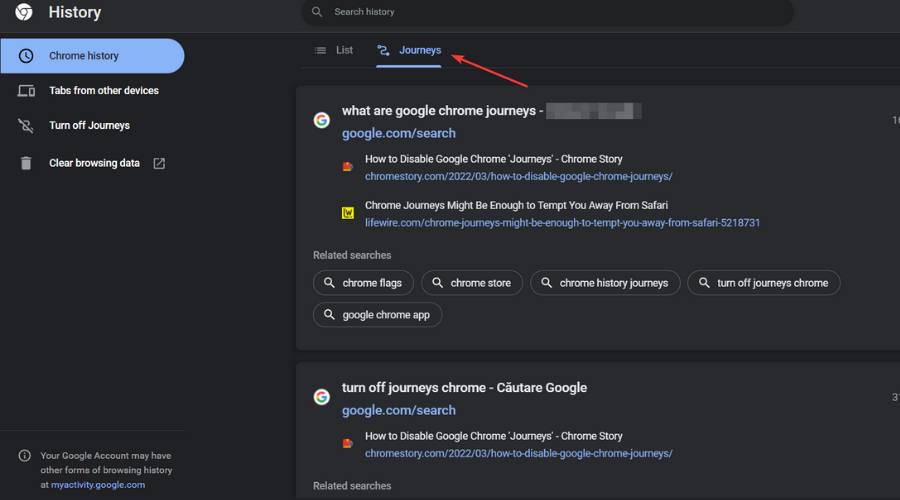 We all know by now that finding stuff on the internet is pretty easy. That being said, what's hard is finding that exact web page you knew you were reading last week.
And, even though you know what it was about, no matter how hard you try or how much time you spend, you just can't find it in your history or even a regular search.
This is where the Journeys feature comes into play. When you type in a word from a previous research session, Journeys asks if you want to resume your research and takes you back to where you left off.
It will also show you a list of relevant sites you have already visited. sites you have spent more time interacting with are bumped up the list. How handy is that?
However, if you feel like you have little use for this neat little software help, you can always turn it off and we're about to show you how to do so.
How do I remove journeys from Chrome?
Open Google Chrome.
Click on the three dots in the top right corner.
Select History.
Press the Turn off Journeys button.
How do I delete journeys?
On the Journeys tab, click on the three dots next to the first one.
To delete only one webpage from the Journeys, select it and click on Remove from History.
To delete the entire Journey, click on Remove all from History.
Click on the option you want and then press the Remove button.
There you have it! If you feel like this feature's utility has run its course and you have no use for it whatsoever, this is what you need to do in order to deactivate it.
Of course, if at some point you feel you could make use of it, simply follow the same steps and turn it back on at your leisure.
It's a simple process that will only take up a minute of your time, so don't be discouraged by thinking it's a daunting task.
Has this guide been helpful in achieving your goal? Share your experience with us in the comments section below.