If you're interested in discovering how to start Microsoft Edge in full-screen mode, you're in the right place! This article is dedicated to you.
Full-screen mode is a feature that most browsers have nowadays, and it allows you better impressiveness in watching YouTube videos, or concentrating on work when using the browser.
Of course, how you access full-screen mode varies from browser to browser, with some browsers requiring a simple click of a button, while others need a combination of keys to work.
With that in mind, we will be looking over how you can toggle Microsoft Edge's full-screen mode, so that you can enjoy using it distraction-free, with 100% of your focus directed at it.
Now, you can pick a method as simple as zooming in and out, as your specific needs dictate it. Then, you can open Edge in full screen with F11 or another shortcut.
You can go as complex as you want all the way to starting Edge in full-screen mode via CMD or Powershell, GPO, and more.
We reckon that using the Kiosk Mode and opening Edge full screen via the command line are among the easiest solutions.
Now, Microsoft Edge is that it has a long history of changes and overhauls, transforming from a simple Internet Explorer descendant to changing its architecture altogether.
That being the case, any possible combinations or keystrokes that you knew before therefore no longer apply.
How do I make Edge open in full screen?
1. Use the keyboard shortcut to start Edge in full screen
Press on the F11 key.
In case you're not satisfied with it, you can turn off Microsoft Edge full-screen mode. So, you can toggle back to normal mode by pressing F11 again.
2. Start Edge in full screen via command line
In the opened window, input the following command, then press Enter: msedge.exe –start-fullscreen
After that, the full-screen mode should automatically start in Microsoft Edge.
3. Start Edge in full screen with Kiosk mode
Locate the MS Edge shortcut on your desktop and right-click it.
Select Properties from the list menu.
Modify the text in this field by adding the following mention at the end: --kiosk www.YourSite.com --edge-kiosk-type=fullscreen
Don't forget to include the actual URL address of the website you want to always open in full screen.
Finally, click OK to save changes.
You can easily exit the Kiosk mode by using Ctrl + Alt + Delete shortcut on your keyboard.
What can I do if Microsoft Edge full-screen mode doesn't work?
1. Reset Microsoft Edge
From the left window pane, select Reset Settings, and then choose to Restore settings to their default values.
Confirm your decision, by clicking on the Reset button.
Restart your PC.
2. Reinstall Microsoft Edge
Use the following keyboard shortcut to open Windows Settings: Windows + I.
Go to Apps.
From the right window pane, type Microsoft Edge in the search bar.
Click on the shown result, then choose to Uninstall it.
After the process is completed,

go to

Microsoft Edge's webpage

.

Click on the Download Edge button.

Follow the on-screen instructions to reinstall the browser.
3. Use a different browser
As mentioned above, all browsers have a full-screen mode. And neither is exempt from associated problems. Take, for instance, Chrome's full-screen lagging issue on YouTube.
So, if you can't manage to make it work in Microsoft Edge, then maybe you should switch to a different browser.
If Chromium-based browsers are your thing, and you like modern looks and low-resource consumption, then Opera is the best choice for you.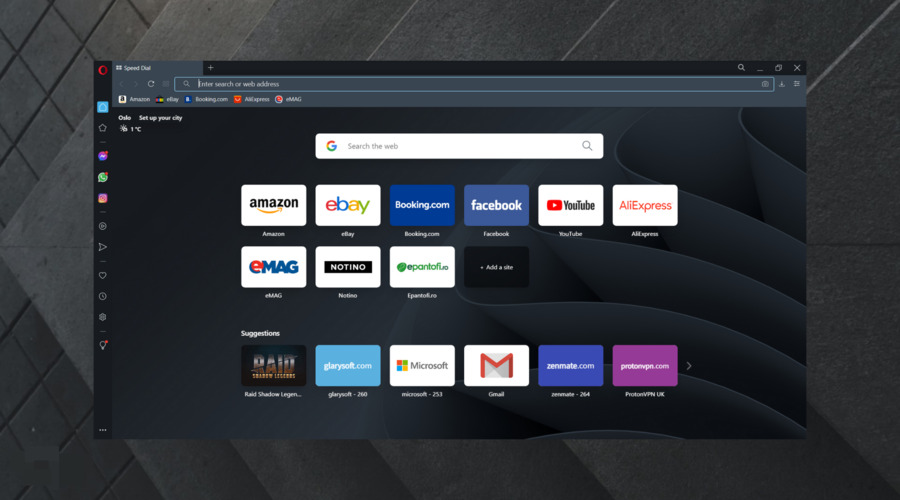 It has all the tools Edge does, and more, including a built-in VPN, and a far bigger extension library. To enable full-screen mode in Opera, simply open a new tab, and press F11 as well.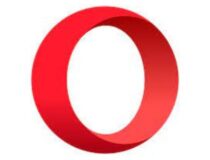 Opera
Enjoy full-screen content on this very reliable error-free Chromium-based browser.
By following these methods, you should now be able to start full-screen mode in Microsoft Edge without any further issues.
Let us know what solution you used by leaving us your feedback in the comments section below.