CCleaner also has incorporated a driver updater and software updater to keep your PC safe from often encountered errors and malfunctioning of specific programs.CCleaner has been downloaded by 122,600 readers this month.
Web cookies are small text files that save user-specific data. Tracking cookies are those that track user browsing activity pertaining to websites' ads.
Those types of cookies are primarily for retargeting advertising on pages, and in time can prove to be a security liability.
Internet Explorer users can, like other browser users, clear and block tracking cookies.
Although IE is getting a tad dated, this old warhorse of a browser still includes sufficient tools to purge cookies with.
This is how you can remove tracking cookies for Internet Explorer 11.
Quick Tip:
To ensure that your identity online is protected at all times and that no third parties are tracking your activity, you should consider using a browser with great security features like Opera.
Opera not only protects you online, but offers you amazing loading speeds, and an extremely useful sidebar with customizable shortcuts to all your social media accounts and messengers.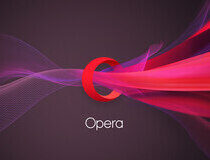 Opera
Ensure that your privacy is protected at all times by using the built-in features in this software, including a VPN service.
How can I delete Internet Explorer's tracking cookies?
1. Clear all Internet Explorer's cookies
Open Internet Explorer, then press simultaneously on the following keys to open the Clear browsing data page: Ctrl + Shift + Delete.
Thick the first four boxes (Browsing history, Download history, Cookies and other site data, as well as Cached images and files).
Click the Delete option to clear Internet Explorer's cookies.
You can also clear cookies with some third-party disk clean-up utilities that include cookie data options for Internet Explorer and other browsers.
2. Block tracking cookies
To block IE's tracking cookies, press the Alt + X hotkey in Internet Explorer.
Select Internet options to open that window.
Select the Privacy tab shown directly below.
Then click the Advanced button to open the window in the snapshot directly below.
Select the Block radio buttons for third and first-party cookies.
Click the OK button to confirm your new settings.
Then press the OK button in Internet Options to exit that window.
3. Remove tracking cookies with a cookie manager utility
You can also erase Internet Explorer, and other browser cookies, with a handy cookie management utility from developer Matinez Perez.
That utility is a freeware program that lists all your Internet Explorer cookies within a single window. It also works with most other popular browsers.
Mr. Perez's cookie management utility provides folder path and expiration date details for all listed IE cookies. Its users can delete all or selected cookies by selecting its Eat Cookies button.
This program also enables users to preserve some cookies within a protected panel. That's what makes Cookies Monster worthy of your attention.
So, you can clear Internet Explorer's tracking cookies with that browser's Delete Browsing History tool or cookie management software.
To ensure you don't have to keep on deleting tracking cookies, you'll need to block them as outlined within the third resolution.