We all know and love collages but maybe not so much as to pay an insane amount for combining a few images. What if you could do it for free? Is there a totally free collage maker? Yes, there is and we found the best online collage maker out there.
Not everyone fancies using desktop software and that's a known fact. Nevertheless, this isn't a problem since there are many tools that you can use. In fact, it's incredibly easy to create a collage online.
Check out our favorite picks for the job:
You could go for a free collage maker online for PC, with unlimited photos. If you don't feel like pasting entire albums in your composition, you can go for a 30, 40, 50, and so on photo collage maker online for free.
Having no watermark is an implicit condition but we like to take things even further. Thus, you won't even have to register if you don't wish to. That's right, we made sure to include a free collage maker online with no sign-up.
How do you make a cute collage online?
Creating a collage online is pretty simple, and in many cases, it's completely free. No more wondering: is there a website where I can make a collage? There are many web services and apps that let you do that.
To use them, you just need to create an account and sometimes, you won't even need to sign up. Most of the features are free to use without restrictions., but some advanced ones might require payment.
Meanwhile, these types of applications allow you to edit your photos and create your projects right from the browser without installing anything. That's the beauty of a photo collage maker online with free download.
Many of them are hugely popular web apps, allowing you to achieve some amazing results without too much effort. For instance, some work as layered image editors, while others – such as Cutout Pro – allow you to easily remove backgrounds.
In today's guide, we're doing to take a closer look at several picture collage maker services, so let's get started.
Where can I make a free photo collage?
1. Canva – Best collage maker online (advanced image editor)
Canva is a well-known graphics editing web app, but did you know you can use it to create collages? That's right, and to create one, just select the desired template and that's it. It's simple as that.
Since Canva is an image editor, each element can be moved and customized, which is perfect if you're a designer and you want to create a unique layout for your project.
There are numerous templates available, so you'll easily find a suitable one for your needs. The interface is simple to use, and once you find a template you like, simply drag and drop your images into it.
Canva is an incredibly powerful service, and if you want to customize and create high-quality collages, it's worth checking out.
Other great features:
Great user interface
A wide array of photos is available
Creative templates
Ability to add text and other elements
Different styles to choose from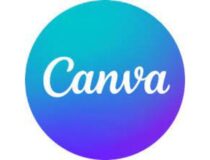 Canva
Unlimited templates, symbols, and support for different image formats.
2. Adobe Express – Photo collage maker with no watermark
To put it in their own words, Adobe Express is free to use and fun to explore. We couldn't argue with that especially since we tried our hand at putting together text and photos and we were very pleased with the results.
To say that it's a nice collage maker online free with text would be an understatement. And no, you won't have to struggle to remove watermarks.
Adobe Express is a lean, mean, forever free online photo collage maker with exquisite typography, fonts, vivid colors, and other visually appealing elements that you can sprinkle over your collage such as stickers, icons, and diverse multimedia elements.
Other great features:
Essential photo editing tools
Cross-platform availability (mobile & web)
Design elements included
Free templates and fonts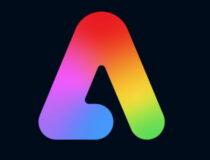 Adobe Express
So, is there a totally free collage maker? There you have it!
3. Colorcinch – Best collage maker online for birthday
Colorcinch is a great online photo collage maker for a wedding anniversary or birthday. The service supports layers, so you can easily create impressive results in a matter of minutes.
Each image that is added can be edited, and you can easily crop, resize or rotate it. You can even adjust its settings such as color balance, tint, exposure, vibrance, and other settings.
To make your photos stand out, there are many filters and effects that you can add. The app also has overlays, so you can create some amazing results.
Overall, this is an amazing service, and since it's so easy to use, it's a perfect option for all types of users.
Other great features:
Ability to add overlays to your images
Support for text and graphics
Multiple frames available
Color replacement feature
Ability to remove the background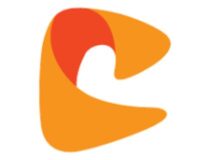 Colorcinch
Enjoy excellent photo-to-painting & ease of use when making collages.
4. BeFunky – Intuitive interface
If you want a powerful tool that can create photo collages online, then BeFunky is what you need. The interface is simple to use, and you just need to drag and drop your images to create a collage.
Regarding the images, you can use the ones from your computer or stock images. Of course, you can quickly fill your collage or empty it if you're not happy with the results.
Regarding the adjustments, you can adjust the space between pictures or even add round corners to them.
Of course, there is a wide array of available templates, so you can easily create 2 photo collages or any other kind.
BeFunky is an incredibly powerful but simple service, and it's perfect if you want to create a collage online, so be sure to give it a try.
Other great features:
Ability to create your layouts
Support for various patterns
Intuitive user interface
Ability to add graphics
Support for text
5. FotoJet – Perfect for first-time users
If you're looking for a simple-to-use but powerful online photo collage maker, then this might be the right service for you.
Right off the bat, you can choose between a classic collage or a modern one. After that, just pick one of many available layouts and that's it. Drag and drop the available images or upload your own and you're done.
Of course, each image can be adjusted, so you can flip it, change its size or add various effects to it. The interface is customizable, allowing you to easily resize any cell on your collage with ease.
FotoJet is simple to use, so even if you're a first-time user, you won't have any issues creating great-looking collages with this tool.
Other great features:
An abundance of available themes and templates
Great choice of stock photos
Easy to use and flexible interface
Ability to add clipart and text
Support for various patterns and backgrounds
6. Photo Collage – Collage maker online free 100 pictures
This is another great service that will allow you to create collages. It's incredibly simple to use, you just upload your images and the service will already create a collage for you.
The interface is simple, and you can rearrange or add photos simply by dragging and dropping. As for the customization, you can easily change the background color or add a background image to your project.
Where this service shines is in its number of templates. There are over 300 templates available, sorted into 9 different categories, so you can always easily find the right template for you.
Unfortunately, Photo Collage doesn't allow you to make your templates, and that's the biggest drawback. However, if that's not a dealbreaker for you, be sure to try this service.
Other great features:
Simple to use
Ability to automatically fill the empty fields
Over 300 templates to choose from
Drag and drop interface
Ability to crop images
If you need an online photo collage maker, these are the best available choices. All of them are easy to use, and they will allow you to create amazing designs in a matter of minutes. What's your favorite? Feel free to let us know in the comments section below.