Does LockDown Browser Record You? → We Answer
3 min. read
Updated May 12th, 2023
Published May 12th, 2023
---
Readers help support BrowserHelp. When you make a purchase using links on our site, we may earn an affiliate commission.
Read the affiliate disclosure page to find out how can you help BrowserHelp effortlessly and without spending any money. Read more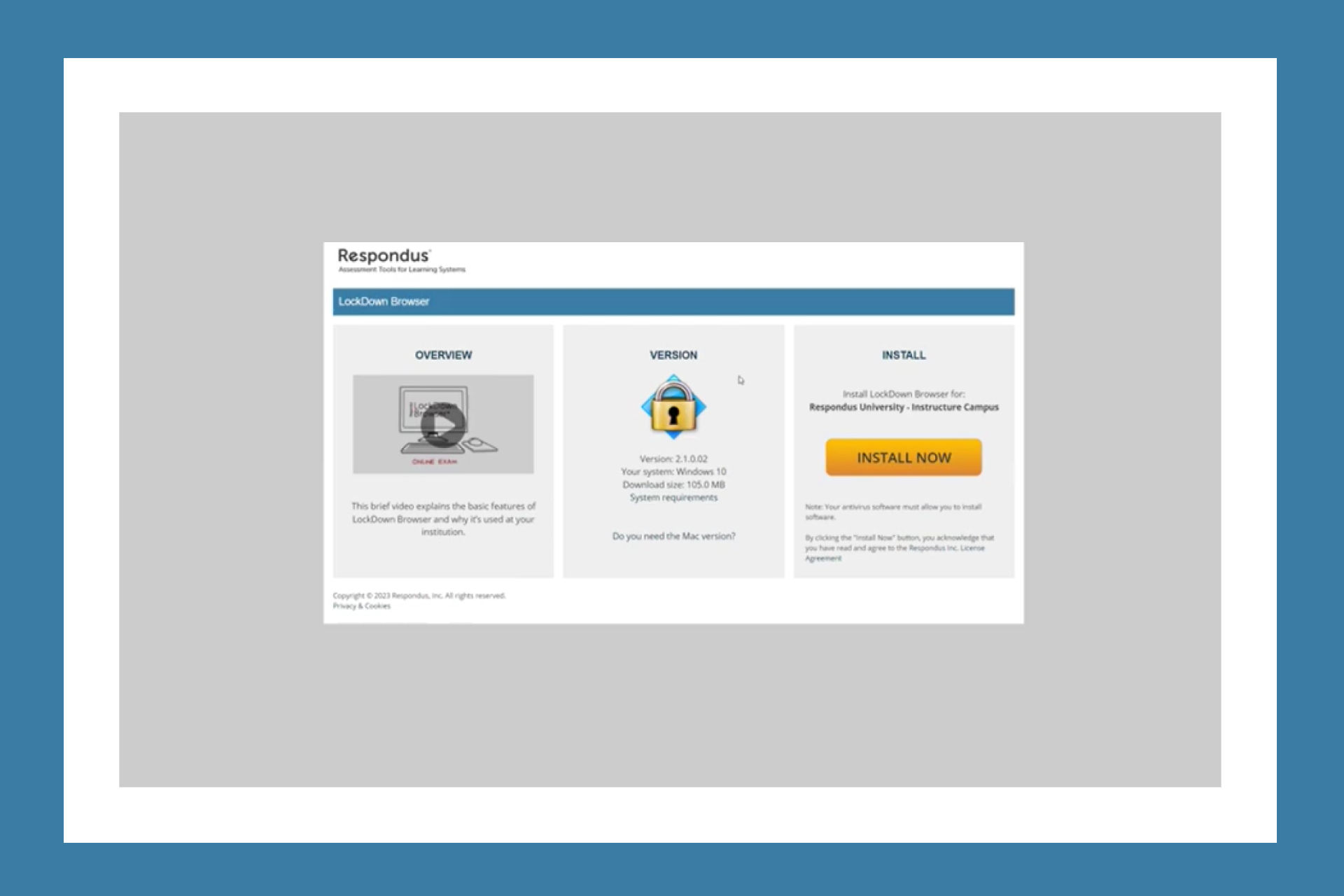 The Lockdown Browser is a reliable resource for e-learning activities that can help any student or teacher to record exam sessions.
Apparently, many people are curious about the security that comes with this browser and ask if it can monitor their online behavior during exams. So, does Lockdown Browser record your screen? How about your face, audio, or voice?
Obviously, you can use it to record online activities during an exam but not without the dedicated monitor. Thus, we can conclude that Lockdown Browser navigation is also possible without capturing or recording any activity.
| | | | |
| --- | --- | --- | --- |
| Browser | Face recording | Audio recording | Voice recording |
| LockDown Browser | ✅ | ✅ | ✅ |
| Pearson Lockdown Browser | ✅ | ✅ | ✅ |
| Eduphoria Lockdown Browser | ❌ | ❌ | ❌ |
| Illuminate Lockdown Browser | ❌ | ❌ | ❌ |
Can LockDown Browser record you without a webcam check?
Shortly, this browser can't record your video or audio activities without permission. LockDown Browser by itself can't record anything, as you need a specific monitor to record students' exam activities.
In case you wanted to know if Lockdown Browser records you without permission or without telling you, there's no need to worry.
On the other hand, does Lockdown Browser record you the whole time or before you start the exam? Well, you can be recorded by your professor for any amount of time if the monitor is set up.
Quick Tip:
While Lockdown is good for exams, in case you want to be completely sure about your privacy while navigating online, it's always possible to use Opera as an alternative.
This privacy-oriented choice includes enhanced web navigation, tab grouping capabilities or security improvements to be covered by any tracking parties.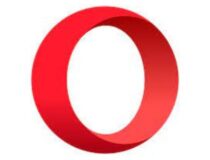 Opera
Need a fast and secure solution for studying online? This browser comes your way perfectly.
How to know if Lockdown Browser is recording you?
1. Check the recording icon
Usually, you can recognize when the browser is recording your activity during an exam if the Recording icon appears in the left-side pane.
This action will start after the instructor will send you the download link and the recorded exam will begin on the Lockdown Browser.
2. Get the webcam pre-check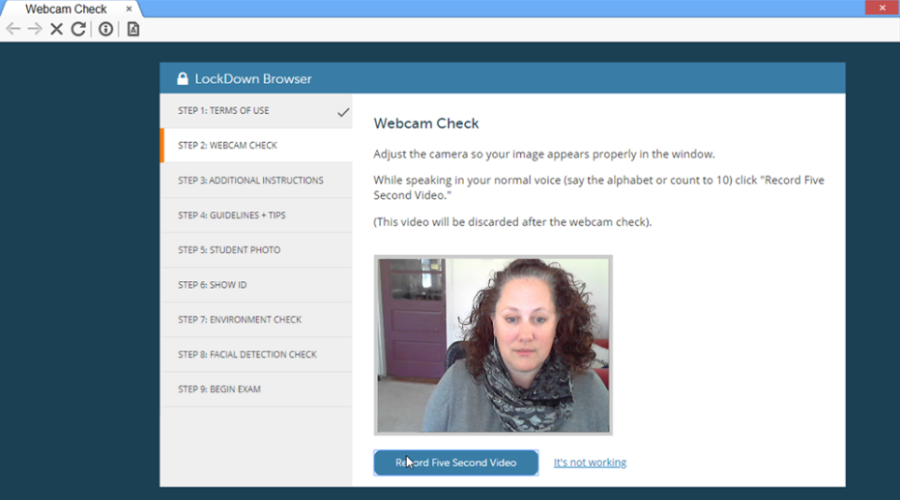 Primarily, you will go through a few verification steps before starting the examination and the second one is checking your webcam.
If your session is going to be recorded, there will be a step that informs you about the camera settings and quality.
This process is certainly the cue that the LockDown browser will record you during the entire time you're taking the test.
3. Ask your instructor
Another practical tip for knowing if the browser will record your video or audio behavior is to ask the professor or instructor that sends you the unique download link.
It is possible to use this method before the exam time, so you're aware of the status and rules given by your evaluator.
At the same time, the assessment details are also determined by your professor and you will need to keep in touch and learn how to download and install LockDown Browser.
All in all, here are the main ways to get to know this examing browser and be aware of when you're being recorded.
As stated in the guide, it can be as simple as checking the details before starting the official test. It's most likely that you will be informed beforehand regarding the session monitoring conditions.
For this purpose, you need to successfully install the browser on your PC and start the test online. In case you can't install LockDown Browser on your device, there are methods to fix it efficiently.