LMS Price Comparison: Hosting Cost & Top SaaS in 2023
Pick the best hosting option for your LMS
6 min. read
Updated April 7th, 2023
Published April 7th, 2023
---
Readers help support BrowserHelp. When you make a purchase using links on our site, we may earn an affiliate commission.
Read the affiliate disclosure page to find out how can you help BrowserHelp effortlessly and without spending any money. Read more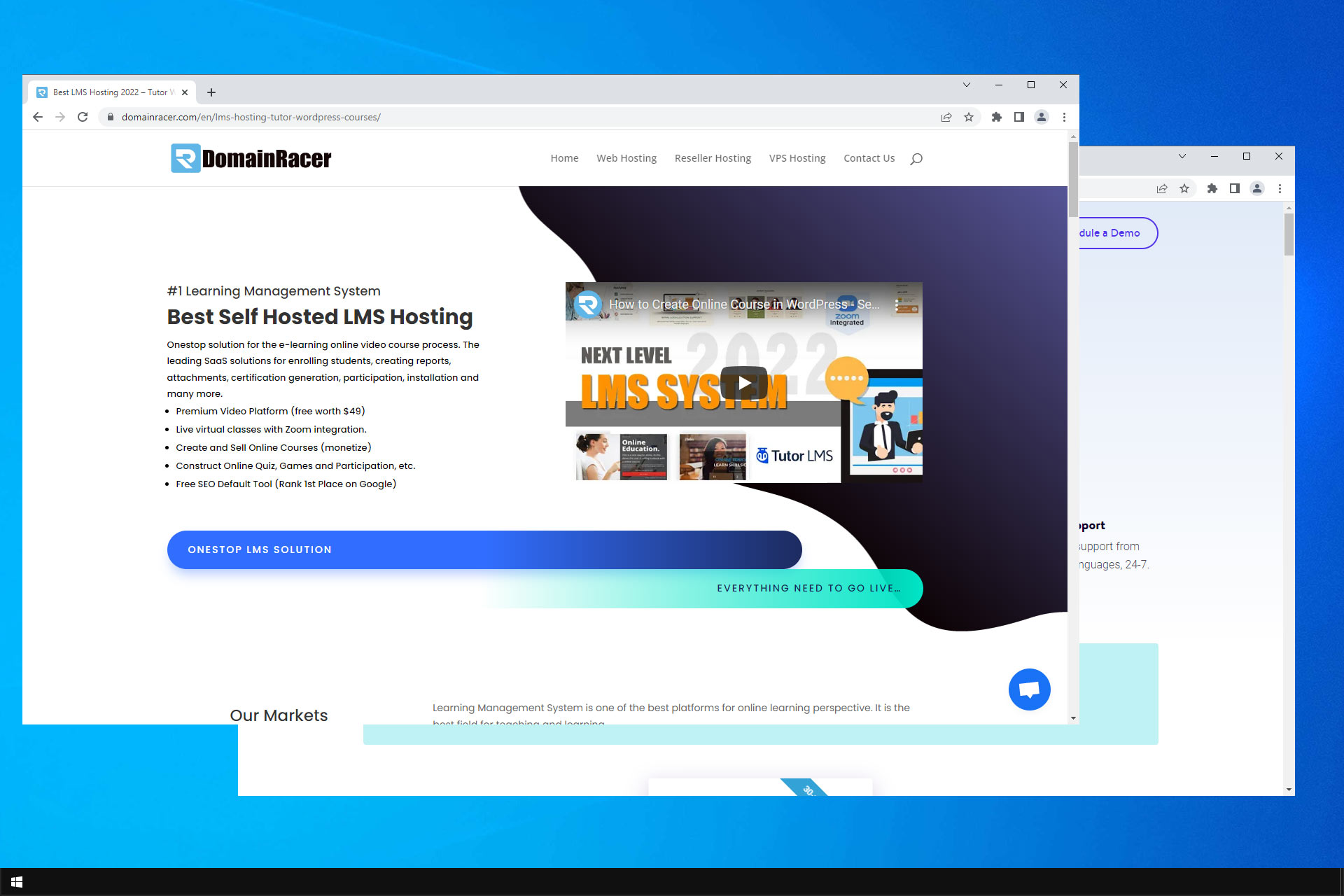 It's not uncommon to see different learning platforms today. However, not many talk about LMS hosting costs. So, in comes the big question: is LMS cost-effective? To establish that, we have to take a few things into consideration, such as:
The actual cost of LMS (LMS SaaS pricing, LMS cost per user, LMS pricing models, and finally, the LMS price comparison)
LMS hosting (best hosting for LMS, and so on)
As you can see, there are many factors that influence our learning management system cost comparison, and one of them is them is the price of online LMS hosting services.
Before we dig in, you might want to double-check your browser and make sure you have the latest version installed. Since we're dealing with online services, it's best to avoid outdated browser warnings.
If you want to rule out any potential browser issues, we recommend you install and give Opera a try.
Here's a quick overview of the available LMS hosting services:
How much does an LMS cost?
Creating an LMS from scratch is costly, especially because you need a whole team of developers and designers to set up the whole project.
This can be expensive, and it can cost up to $50.000 or even more, depending on the size of the project. If you're looking to subscribe to an already existing one, understanding the final LMS fee meaning is crucial.
How much does an LMS subscription cost?
How much does LMS hosting cost?
Things to consider:
→ LMS cost per user vs
→ LMS pricing models
Things to consider:
→ LMS SaaS pricing vs
→ Local LMS hosting services
When it comes to hosting and LMS, there are two types, locally hosted and software as a service, also known as SaaS.
With a local server, you provide your hardware and infrastructure. As a result, you have full control over the server and the platform.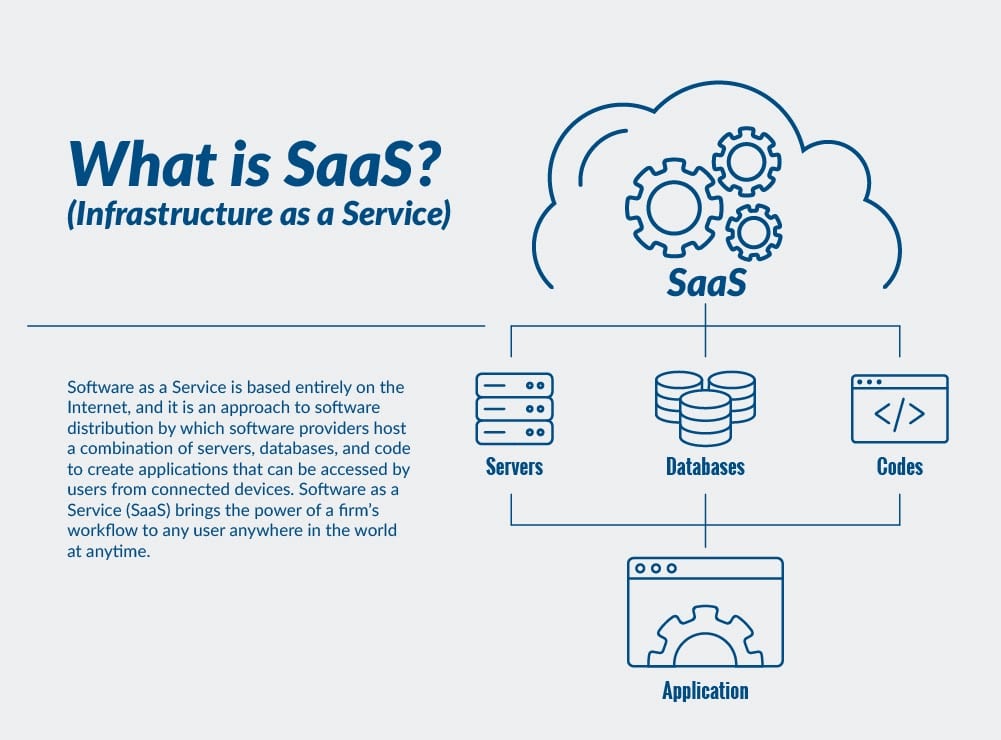 On the other hand, SaaS is hosted on a remote server and all your data is stored in the cloud.
💵 LMS Price comparison: hosting services
Locally hosted 🖥️
When it comes to locally hosted LSM, the setup price can go up to $25,000. This includes the initial setup, the necessary hardware, staff training, basic support, etc.
This is an expensive option, but it allows you to have full control over your platform, and all your files are stored on your local server.
However, this might not be the best choice if you're not technically experienced and you don't have the necessary staff to handle such a project.
Remote hosting 🌐
The pricing is significantly lower when you're using a remote host because all the hosting, maintenance, and potential server issues are handled by your hosting provider.
WP Engine – Excellent LMS SaaS pricing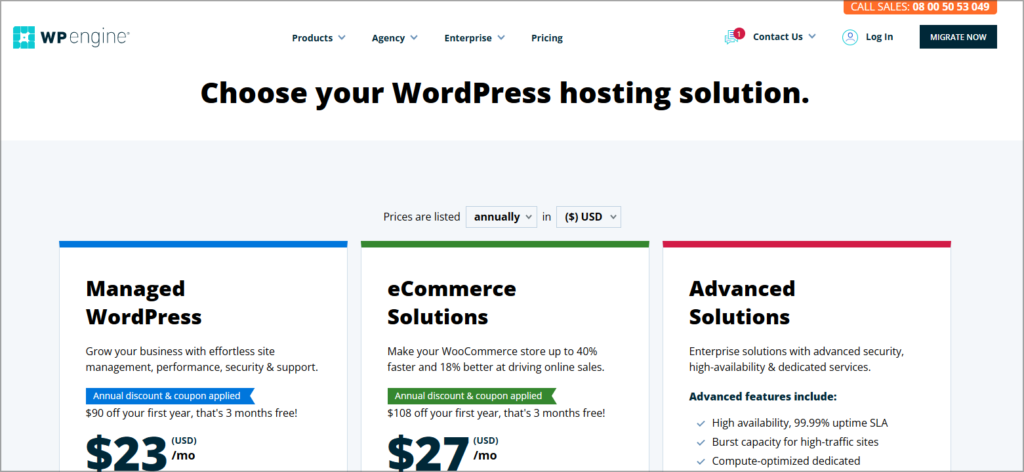 WP Engine also provides a great service, and the starting price for managed WordPress hosting is $23 per month. This gives you one website and about 25,000 visits per month.
As for the storage, you'll get 10GB and 50GB of bandwidth. Of course, there are higher tiers that cost up to $218 or more per month.
A2 Hosting – Great features & affordable rates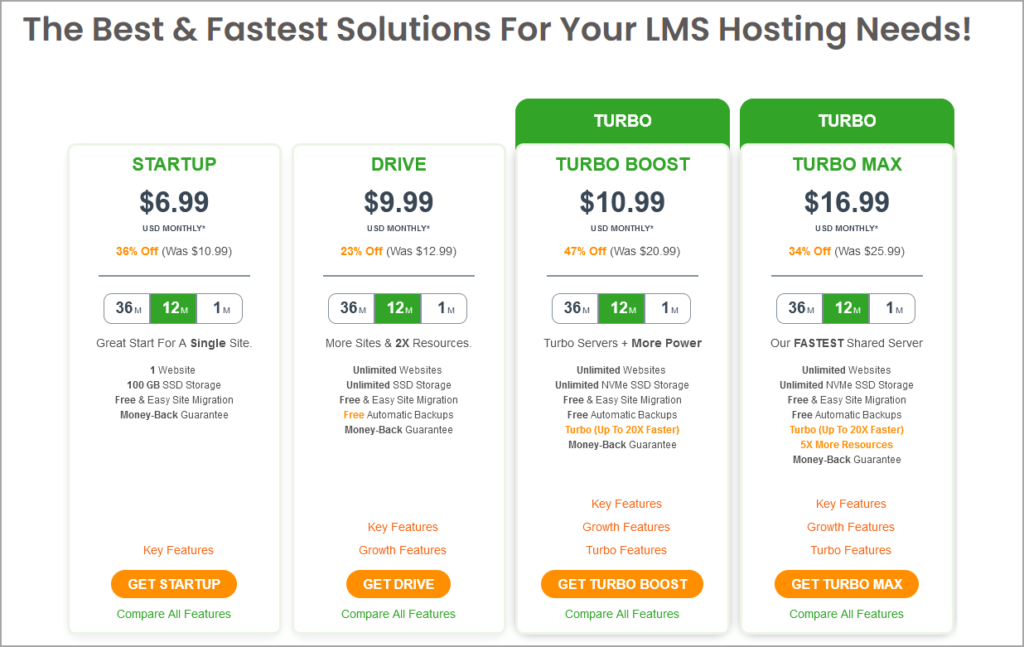 A2 Hosting is optimized for LMS, and the starting price is set at $6.99 on monthly basis. This includes one website, 100GB SSD, easy site migration, SSL certificate, website staging, and the ability to choose a data center location.
For more hardware power, there are plans that cost up to $16.99 per month, but these are intended for advanced users.
Kinsta – High cost of LMS hosting but convenient features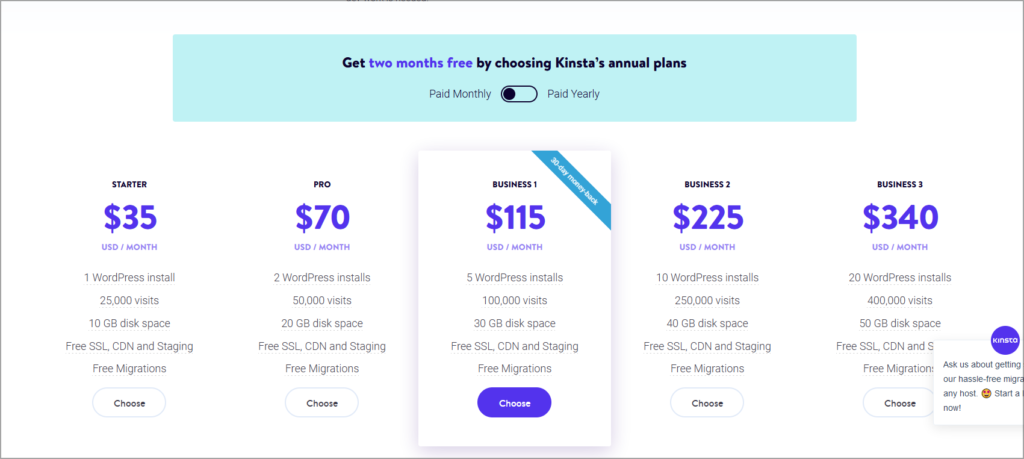 This service is available with a starting price of $35 per month, and it gives you one WordPress site and 25,000 visits. Regarding the storage, you'll get 10GB available.
Of course, the basic package includes SSL, CDN, staging, and free migrations. If this doesn't work for you, they are other plans, with the top plan costing $1,650 on monthly basis.
DomainRacer LMS – Convenient service with reasonable prices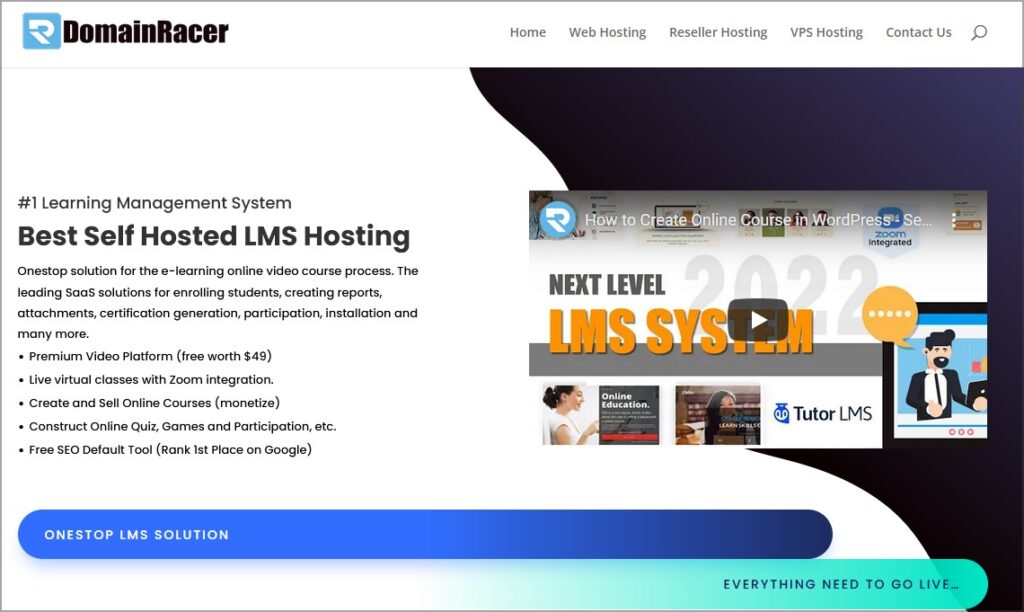 Regarding the pricing, it varies greatly depending on your provider. For example, DomainRacer offers premium LMS hosting starting at $6.99 per month for a single website.
The service also offers its own LMS software as well as a private video platform, so you won't have to worry about video storage.
Additional features include free SSL, Litespeed, and unlimited storage, so you'll get everything that you need to start your LMS.
Web Active – Not affordable and limited plans

Other companies, such as Web Active, ask for $75 as a starting price for hosting, and with it, you'll get 1 website, unlimited visits, 20GB of storage, and 2TB of bandwidth.
Additional features include SSL, hourly backups on-site as well as daily off-site backups. If you want access to advanced features, more bandwidth, and storage then you might be interested in the Extreme Performance package that starts at $150 per month.
LMS price comparison: Pros & cons of different hosting types
➡️ Locally hosted
Locally hosted LMS is highly customizable and more secure. This is especially true if you work with sensitive data that you want to keep on your servers.
On the other hand, initial setup and implementation can be more complicated, depending on the structure and expertise of your IT department.
Lastly, such implementation requires you to have on-site technical staff that can fix any issue that might occur.
➡️ Remote hosting
With SasS-hosted LMS, it's quick and easy to set up and get started. You don't need any staff or hardware since it will be provided by the hosting company.
However, these types of hosting have their flaws, and one of them is the lack of customization. This might not be suitable for more demanding users.
With SaaS, your data is stored in a remote location, and that can be an issue for some users as well.
Creating an LMS isn't a simple task, and it requires an investment on your part. While local hosting might be a more secure option, it's more costly, in terms of initial setup and maintenance.
This is why many are choosing remote hosting instead, it's less expensive and requires less configuration. Reliable hosting is crucial if you want to avoid malformed or illegal requests in your browser, so choose carefully.
We hope that this guide helped you find the right LMS hosting that matches your budget. What's your hosting provider of choice? Let us know in the comments below.