Design the Best e-com Images Online with the Glorify app
4 min. read
Updated July 22nd, 2022
Published July 22nd, 2022
---
Readers help support BrowserHelp. When you make a purchase using links on our site, we may earn an affiliate commission.
Read the affiliate disclosure page to find out how can you help BrowserHelp effortlessly and without spending any money. Read more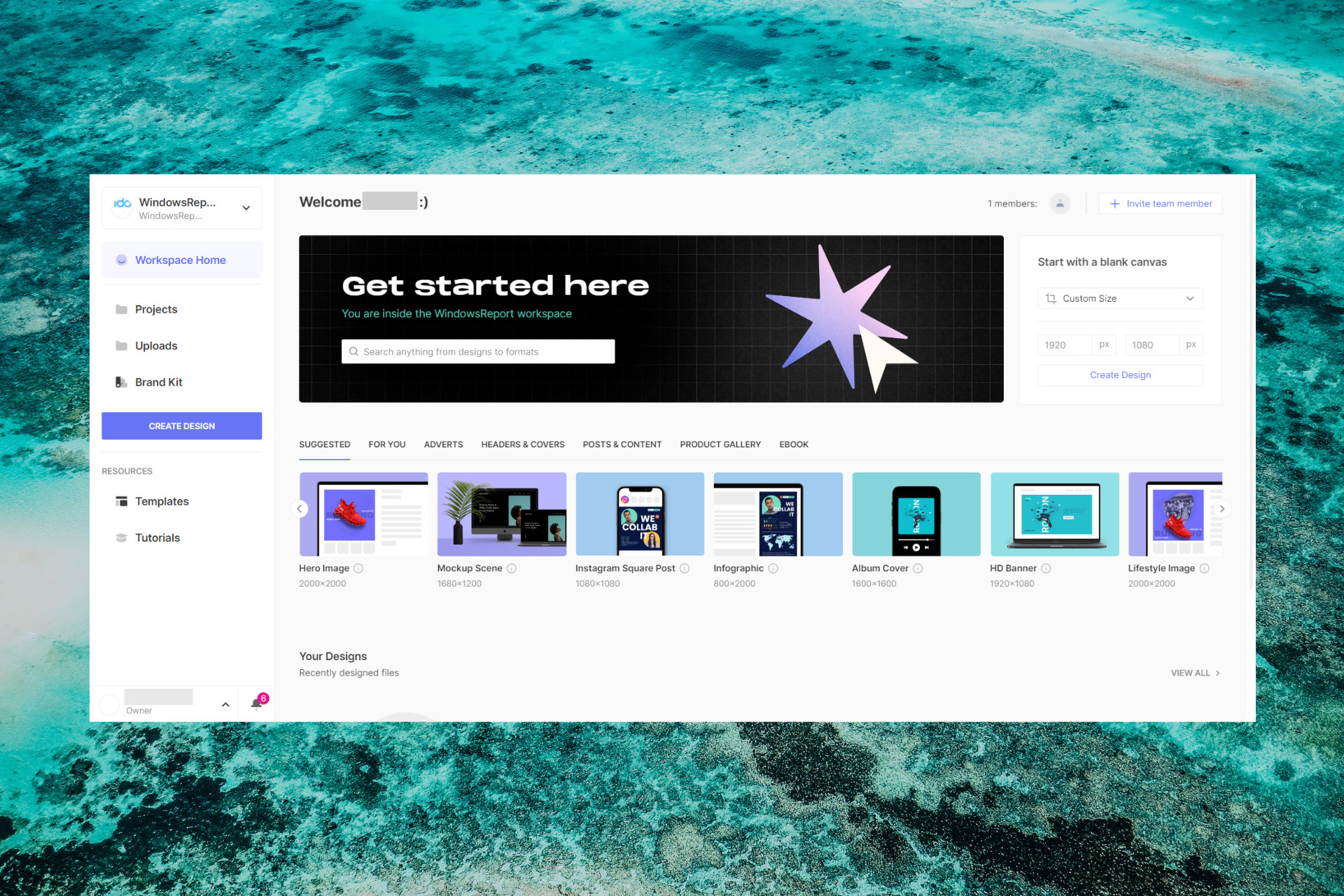 Designing e-commerce images for your products or making a brand kit is no easy feat, but Glorify will help you do that in minutes.
And the fact that you can do that online, on a cloud-based dashboard, with all the tools ready for a marketing campaign makes it a priceless app.
That being said, we took it for a spin and will highlight for you the best features of Glorify and how to use it briefly.
How can Glorify help me grow my business?
Glorify is a very friendly graphic design tool that helps you create or edit any image for products or brands you can think of.
And then allows you to launch and collaborate with your peers on the final design, all in one place, from a single dashboard.
So, whether you're a small business owner, a marketer, or a designer, this tool will bring your ideas to fruition faster than you can say success.
What are Glorify's best features?
1. Huge library of templates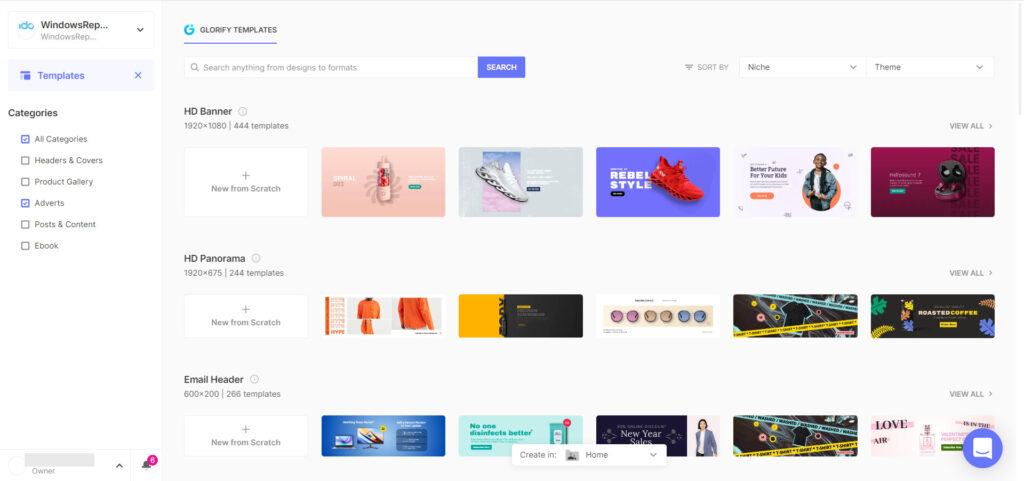 Fast creation means that you don't start from scratch and Glorify's library of templates is simply impressive.
From website headers to product images, posters, and banners, this graphics creation tool has a template for everything.
And of course, it also has dedicated templates for social media like YouTube, Facebook, Twitter, Instagram, and more.
Once you've selected the right one for you, the job is almost half the way to completion.
And, more importantly, once you have chosen the template, you will see a selection of all the brand kit elements for that product.
2. Friendly editor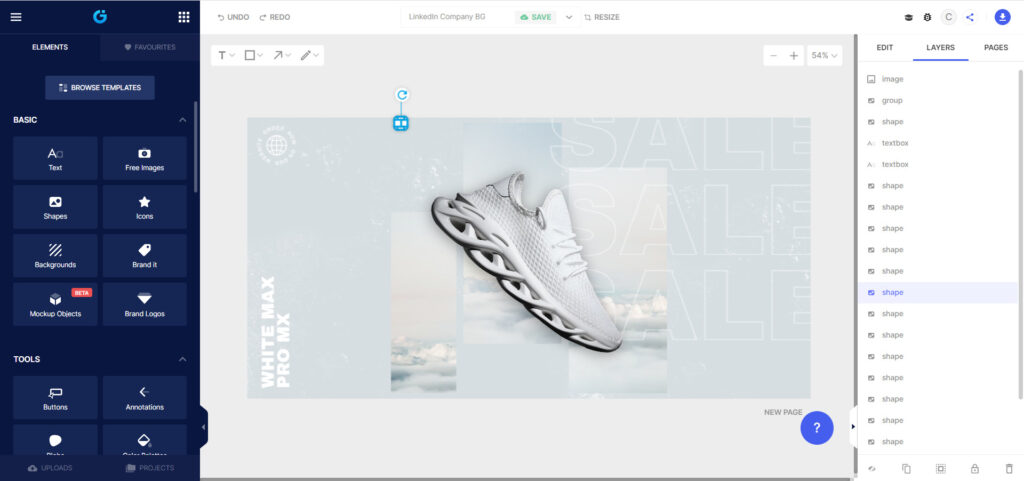 Don't get this wrong! Glorify's editor is very complex because you can work on a lot of layers, and it comes with a generous set of tools.
But it's all so neatly and intuitively laid out that it becomes extremely simple to use with drag-and-drop functions everywhere.
On the left pane, you've got all the elements you need like icons, shapes, photos, a big selection of effects, buttons, backgrounds, etc.
And on the right side, you will find the editing style, layers, and pages. You don't need any guides or instructions because everything is self-explanatory.
3. Easy sharing and collaboration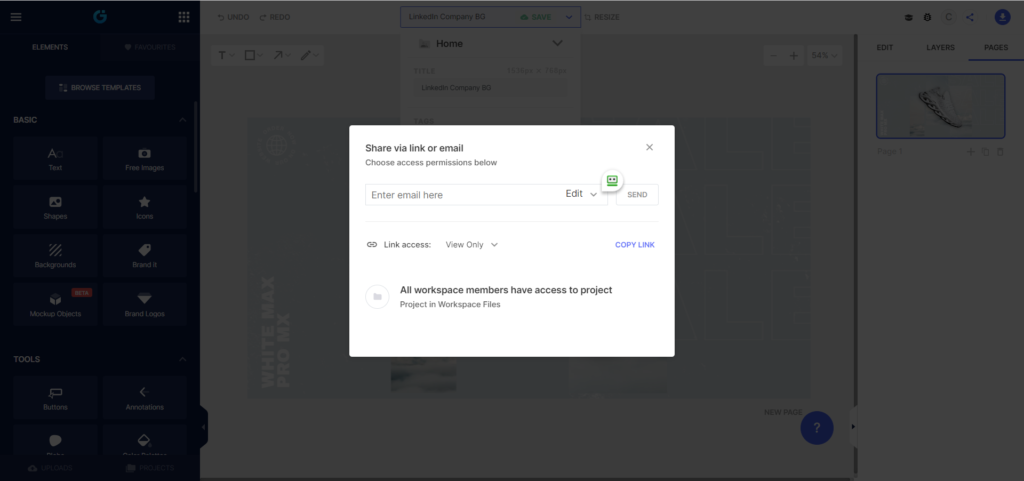 First of all, all the members you've set up for your team can access the project. But then, you can also send it to your client by just entering an email address.
Of course, you can also download the work locally and send it but it's much more convenient to see it directly on the platform with 0 effort on your part.
Glorify is a cloud-based platform and they will be able to preview or even edit the project from almost any device if you allow that.
And you can change access rights for your team members based on any project for real-time collaboration.
4. Brand kit creation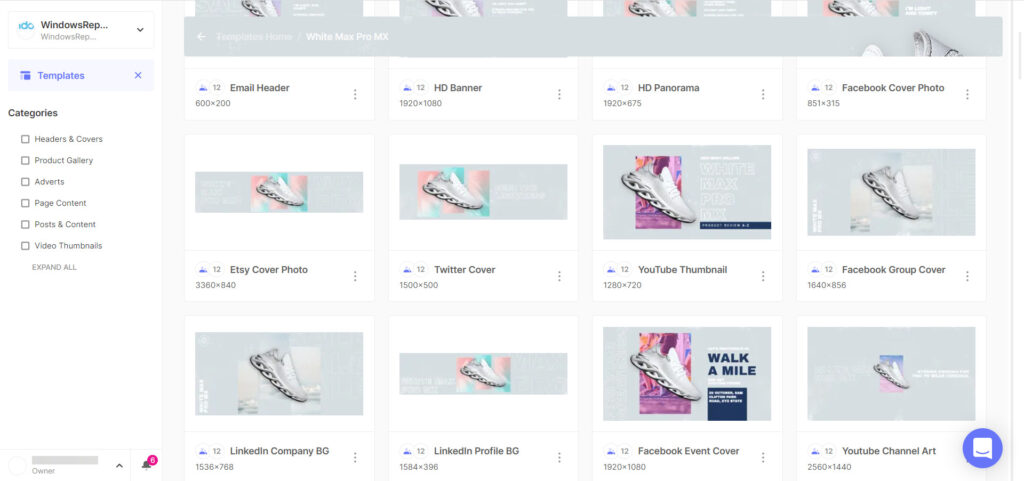 When you're launching a product, you need to do that on all platforms for maximum impact, right?
So, as we've mentioned earlier in this article, when you look for a template, Glorify will display all the possibilities for you to save them into your brand kit.
The beautiful part is that all of them are consistent with the same lines and design ideas so they will be cohesive from the start.
And when you launch another product from the same line, it's just a matter of switching the product image and some of the text.
We're not even counting how many hours of work you will save starting with such a huge advantage.
How can I get Glorify?
Well, that's the easiest part because you don't need to download anything on your computer.
Just visit Glorify's website and click on the Get started now button and you will get all the possible options.
For the Free plan, you get 3 users, one workspace, 10 background removals, 5 downloads, and 5 projects per month, but unlimited guests/sharing.
If you upgrade to the Pro plan, you will have 5 users and the same number of workspaces, 100 background removals, and unlimited projects and downloads.
The Business plan allows you to add up to 10 users and you have unlimited options for everything.
Registering is extremely easy, even with your Gmail account for extremely fast access.
That being said, we hope that this article offered all the insights on Glorify and how to create beautiful e-commerce images for your business.
Try it out for free and see if it meets your expectations. You can also check our best layered image editors list for other suggestions.
Have you already tested Glorify? Share your experience in the comments section below.