While the majority of users are happy with the dedicated Edge extensions, there are some who actually got headaches using some of the buggy add-ons.
AdBlock Plus is by far the most popular extension for Microsoft Edge, but it still has to be polished to work flawlessly.
So far, that's not the case: both AdBlock's and Microsoft's forums are full of complaints about the issue with overloaded subscription storage.
Users said that they're being bombarded with the error message Subscription storage is full. Please remove some subscriptions and try again.
This happens because AdBlock Plus for Microsoft Edge currently supports a maximum of only two filter lists, so if you have three or more, you're going to get this error message.
What's illogical here is that when you install AdBlock Plus on your Microsoft Edge browser, it gives you additional options to block malware, remove social media buttons, and disable tracking.
If you decide to use all these additions, you'll have a total of five filtered lists in your AdBlock Plus extension, and the error message will make it impossible for you to use the browser normally.
As many users want to take full advantage of AdBlock Plus, they enable all three additions and the problem then occurs.
Since Adblock is one of the most used extensions, today we're going to troubleshoot the subscription storage full error message in Edge.
What do I do if subscription storage is full in Microsoft Edge?
1. Try a different browser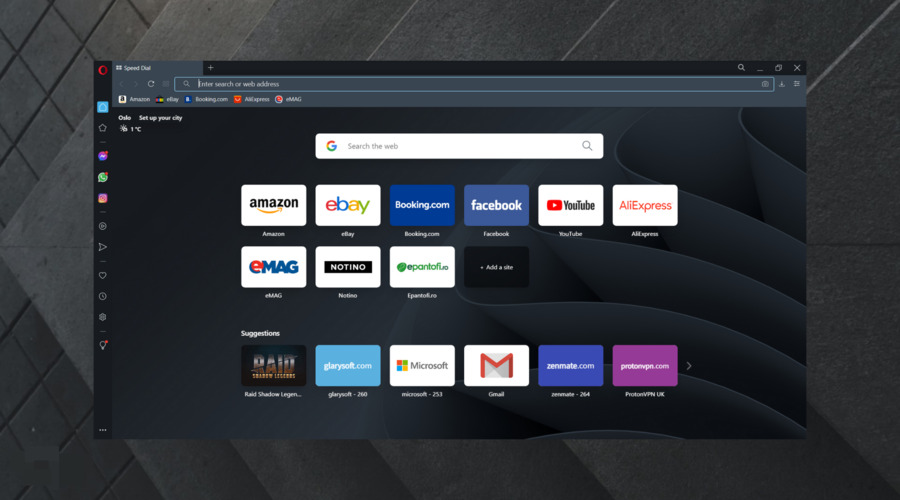 If you keep getting the Subscription storage is full message in Microsoft Edge, perhaps the problem is related to your browser.
To fix the problem, perhaps you can try switching to a different browser, such as Opera. After doing so, install Adblock, and check if the problem is still there.
Even if this comes as a temporary workaround, many users have decided to quit fixing the problem with Edge.
They've been motivated by Opera's low impact on system resources, one-click bookmarking, mouse gestures, and built-in free VPN that guarantees high-end security.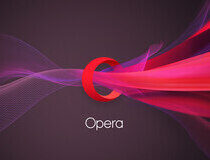 Opera
If Edge subscription storage is full, Opera comes as a great alternative. It promises countless useful features.
Note: If the problem is present in Opera as well, then the issue is related to the extension. Your option is to wait for the developer to fix it or keep on applying the below tips.
2. Reinstall Adblock Plus
Open Microsoft Edge.
Click on the three-dotted menus, and go to Extensions.
Wait for the extension to uninstall.
Now, get back to the three dotted-menu > Extensions, and go to Get extensions from the Store.
Once you install it, just make sure you chose to use block malware, remove social media buttons, and disable tracking, and you're good to go.
After performing this action, you should be able to use AdBlock Plus in Microsoft Edge once again.
This issue is quite odd because you basically can't use any of AdBlock Plus's additional features even if they're theoretically available.
3. Remove Fanboy's Social Blocking List
Locate Adblock Plus and click the gear icon next to it.
Choose Options.
Locate Fanboy's Social Blocking List and click the red X next to it.
After doing that, the problem should be resolved. Keep in mind that by removing this list you might not block certain ads, which can be a problem.
However, you can choose a different list from Adblock Plus's website and use it instead.
4. Try using a different addon
Press Windows Key + S and enter the store. Now choose Microsoft Store from the list.
Search for the desired Adblock extension in the search field and install it.
Microsoft Store has a dozen Adblock extensions available, but many users are suggesting trying out Betafish, so you can do that.
Basically, you can use any other Adblock addon instead of Adblock Plus and the problem should be resolved.
Before you install a new addon, disable Adblock or remove it in order to stop the two add-ons from interfering with one another.
5. Install the latest version of Adblock
If you keep getting the Subscription storage is full message, perhaps the issue is related to your version of Adblock.
Sometimes this problem can occur due to various glitches with the addon, and in order to fix them, it's advised that you update the addon to the latest version.
Sometimes add-ons can have certain glitches, and if the developers are aware of this, they'll release a new patch soon.
If you're having this problem with Adblock Plus, make sure that your addon is up to date.
If the problem is still there, the developers are probably aware of this issue, and they should release an update soon, so you'll probably have to wait just a bit more.
6. Update your system
Open Settings. You can do that quickly by using Windows Key + I shortcut.
If any updates are available, they'll be downloaded automatically and installed. Once your system is up to date, be sure to check if the problem is still there.
So these are our suggestions to get rid of the Subscription storage is full error in Edge. If you know another method, share it with us in the comments, so we can update the list.