5 Ways to Fix Discord Messages Failed to Load Error in 2023
4 min. read
Updated May 29th, 2023
Published May 26th, 2023
---
Readers help support BrowserHelp. When you make a purchase using links on our site, we may earn an affiliate commission.
Read the affiliate disclosure page to find out how can you help BrowserHelp effortlessly and without spending any money. Read more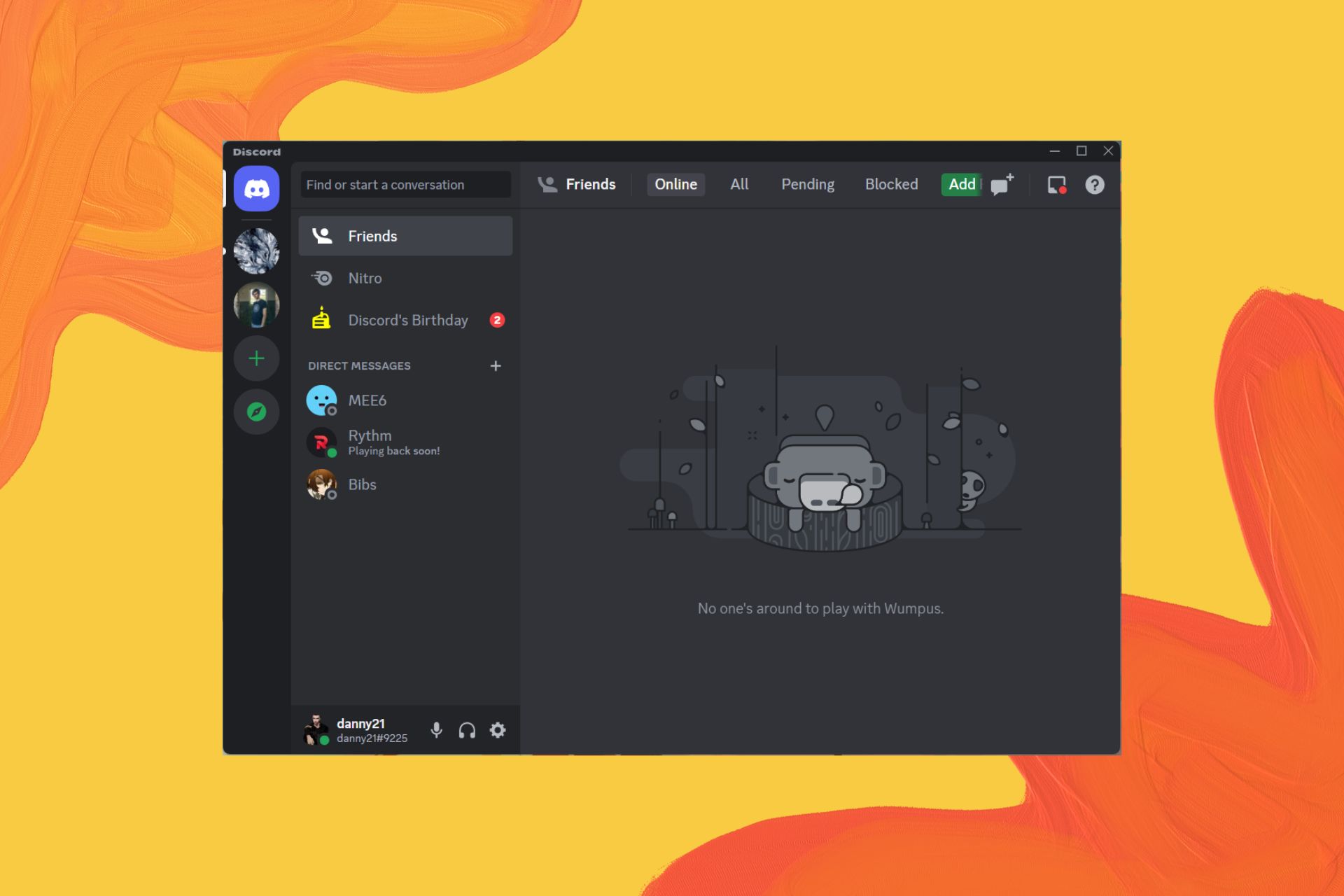 Today's topic is about the Discord VoIP social platform and a highly unpleasant issue reported by users: Discord messages failing to load.
Anyone can run into this recurrent issue on Discord, so you might need to stay updated with our leads on how to solve it on your own device.
More so, this error may appear on various devices including desktop PC or mobile with laptop and PC being more frequently impacted.
If you want to know how to fix Discord messages that failed to load, you're in the right place as we documented a few practical and intuitive solutions that can actually work this out. The first thing you should ask yourself is: is Discord down? Once you cross that out, you can take your troubleshooting further.
Why does my Discord keep saying messages failed to load?
Generally, Discord messages fail to load when you're having Internet or server issues on your device. Plus, it can happen when the host blocks you on specific servers and channels.
There are other possible scenarios that may occur on the platform, namely:
❌ Discord messages failed to load in DMs
❌ Messages failed to load in one channel/for one person
❌ Messages failed to load when joining a server/on all servers
How do I fix messages failed to load Discord?
Before we dig in, you should make sure you performed these preliminary solutions:
Check your Internet connection to see if it's working
Relaunch the app with a fresh restart
Mute and unmute the channel and check again
If none of those are the cause of your issue, go on and find the right solution to solve Discord messages that failed to load in 2023.
1. Update the Discord app
Launch the app on the desktop.
Log in to your account.

The updates are done automatically when you launch the app.
If not, press CTRL+R in the UI to update it manually.
Relaunch the app.
More than this, the issue can occur due to an outdated browser. It's better to be safe than sorry, thus you can learn how to solve outdated browser warnings and implicitly, Discord issues.
2. Clear Discord cache
2.1 On browser:
On the homepage, go to the browser's Settings (e.g Chrome)

Go to the Privacy and Security tab and click on Clear browsing data.

You can choose Basic or Advanced mode according to your needs.
Select the time range and tick Cookies and other data & Cached images and files.

Finally, select Clear data.
2.2 On the desktop app:
Type Run in the Windows search bar and press Enter.
Now, insert %appdata%/discord and hit Enter.

In the Discord folder, look for Cache, code Cache, or GPU cache.
Right-click on each of them and select Delete.

Close the window and check the app.
In addition, if your browser connection is stuck, we suggest you simply try another one to get past this issue.
➡️ Our recommendation is Opera GX. The main benefit is the built-in integration with the Discord app that gives you access to your account right in the sidebar.
3. Verify the Discord servers
Another valid method to understand this issue is to check if Discord servers are currently up and running. To do so, you can visit the official source called Discord Status.
If this doesn't help your case, it can be useful to check if there is a major server issue on the Downdetector website.
Is Discord down? If so, hold on. When the Discord servers are not the cause of this problem, you should also check other client issues. More specifically, you should check if the client has issued a malformed or illegal request.
4. Mark the channels as read
In case nothing worked so far, you could also go to your text channels and set the messages as read. This might solve the issue, so this is how to do it:
Open Discord and go to the text channels.
Right-click on any channel and select Mark as read.

Close the app from the desktop.
Launch it again and check if the new messages appear.
5. Force Discord service to close
Launch Task Manager on your screen.
On the Processes tab, find Discord and right-click on it.
Choose End task from the drop-down menu.

Wait for a few seconds and relaunch the app.
See if the issue is still there.
This process should help you fix other various issues and also terminate the service abruptly in order to generate a refresh.
Having that said, we encourage you to apply all of our methods carefully and find the key answer to solve this annoying issue on Discord.
For any other questions about this topic, we're here to support you with additional tips or suggestions.