Removing background from an image isn't always simple, but luckily there are specialized tools that can help you with that.
To remove a background from an image you don't need to use any expensive software. Many online services can do that for you.
In today's guide, we're going to take a quick look at Cutout.pro, a great online service that can remove background from any image.
What is Cutout.pro?
This is an AI-powered online service for photo enhancement and editing. The service can be used to remove the image background. Videos are also supported, so you can remove their backgrounds as well.
You can also use it to remove specific objects or faces from any image. Cutout.pro also supports photo enhancement as well as color collection. If you want, you can even animate or colorize photos with ease.
Lastly, there are features such as background blurring, cartoon selfies, and even a passport photo maker. In today's guide, we're going to focus on both background removal and image scaling.
Is Cutout Pro free?
Yes, this service is free to use, but it does come with a couple of limitations. You can download images only in standard resolution if you're a free user.
Free users also get a couple of free credits, but to get more credits and download images in full resolution, you need to be a paid member.
How can I use Cutout.pro to remove backgrounds or upscale images?
Remove background from any image
Removing background is simple with Cutout pro, and you just need to upload the image and the background will be removed automatically.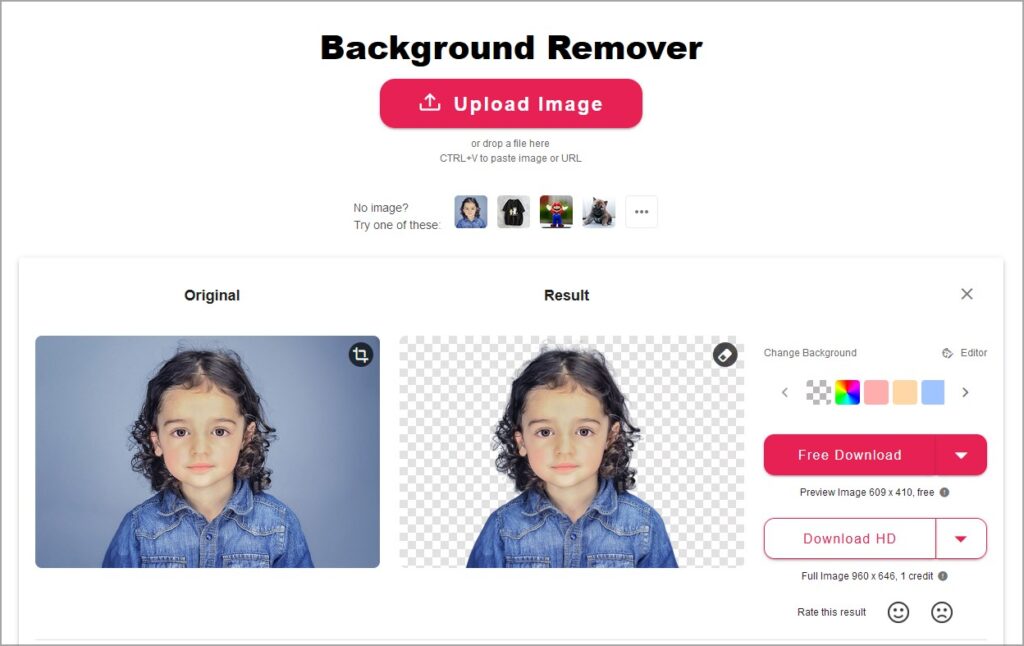 You can edit the image by cropping it or you can choose to remove different parts of the background to get better results.
This is one of the simplest tools to cut out background from an image, so be sure to try it.
Video background removal
This service also works with videos, so you can upload the video and its background will be automatically removed.
No longer will you have to rely on a green screen with Cutout.pro service.
Remove unwanted objects
With this feature, you can select objects that you want to remove by hand. You can use the brush tool or you can select them by making a polygon object.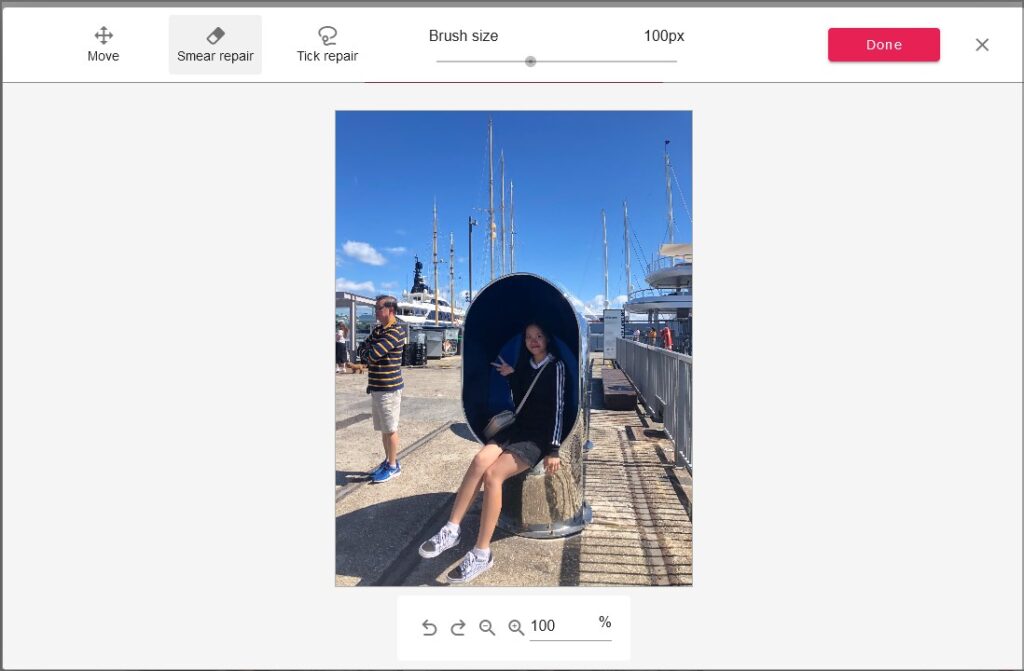 Once the object is selected, it will be removed from your photo instantly.
Face cutout
With this feature, you can remove a face from any subject with ease. You can also select the area that you want to remove with brush and lasso tools.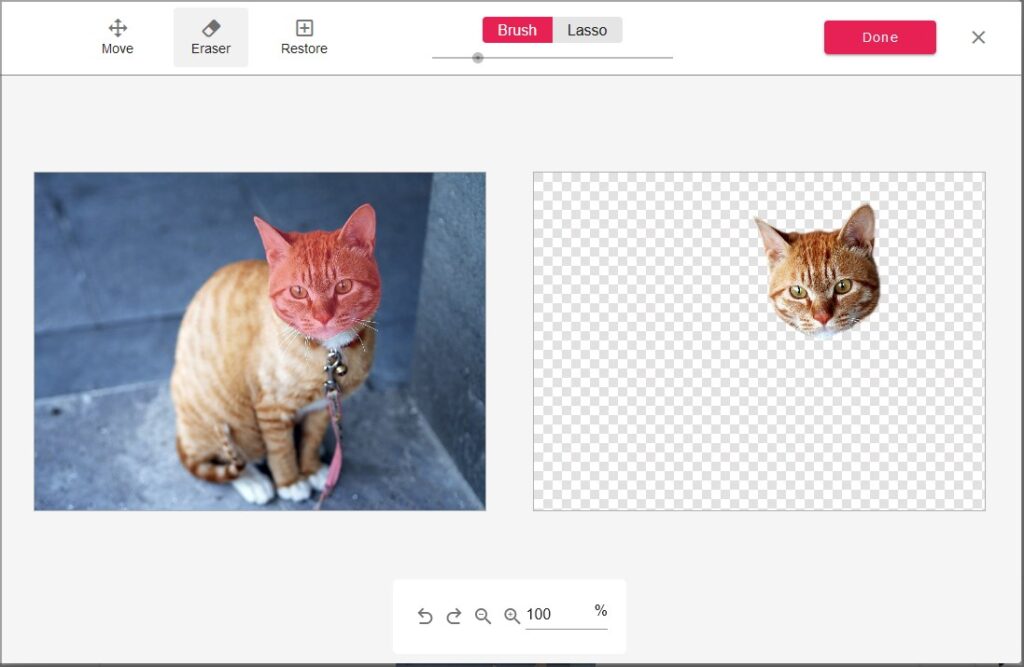 There's a built-in editor available that you can use to add backgrounds and make additional changes, so you can achieve some interesting results.
Upscale any image
Simply upload any image or paste it from the clipboard. After doing that, the service will automatically optimize the photo.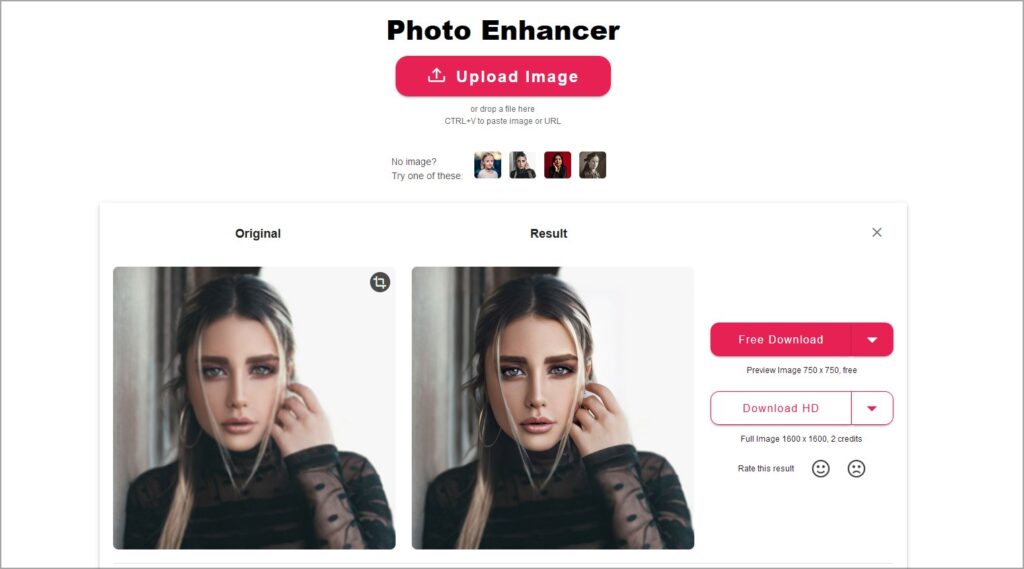 If you choose to upscale a photo, keep in mind that there aren't many customization features available, and you can only crop the image, but that should be enough for most users.
Colorize photos
With this feature, you can enhance any black and white photo. There are no configuration options, you just upload the image and then the service will do the rest.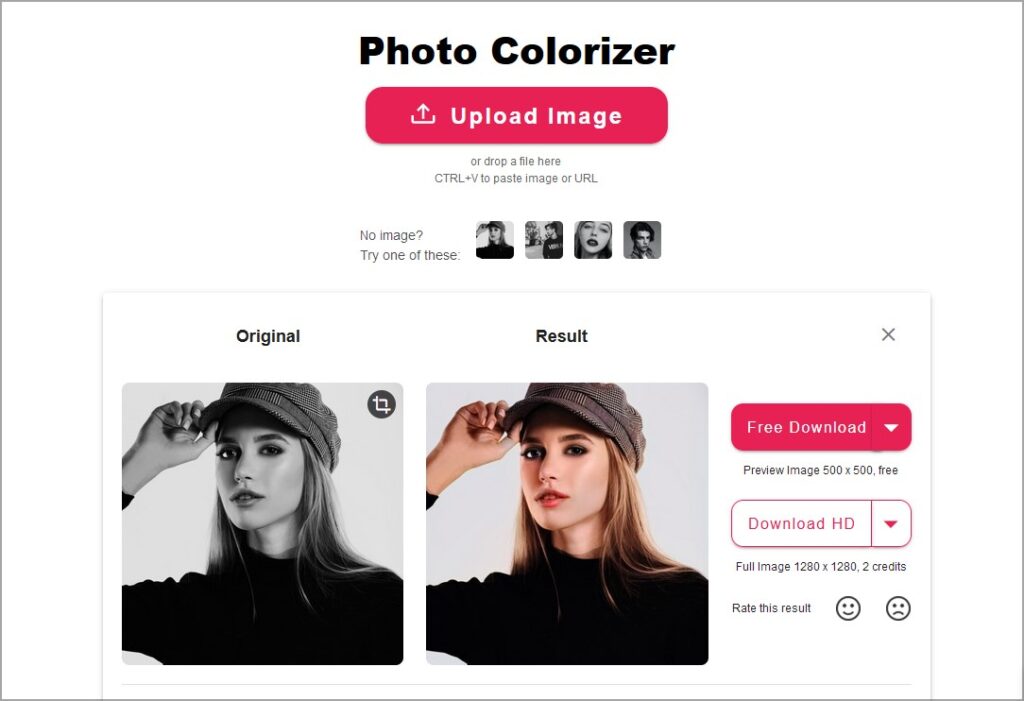 Sadly, this feature won't work with pictures that are in color.
Photo animer
One of the more interesting features is the photo animer. Like all other features, it's fully automated, so you just need to upload a selfie and that's it.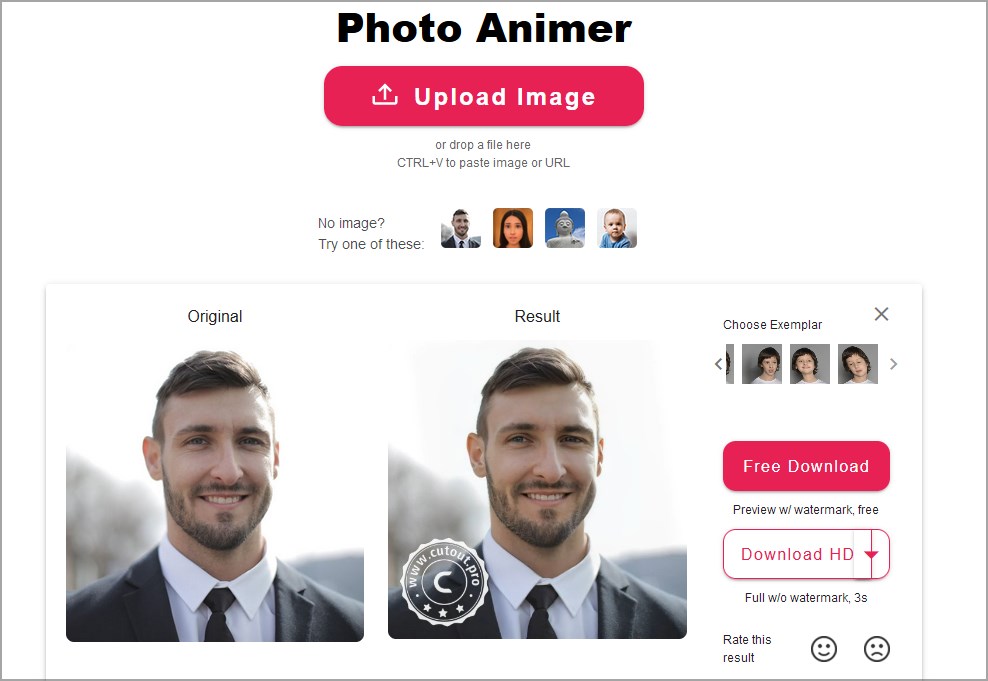 Customization options are limited, but there is an abundance of animations to choose from.
Color correction
If you want your images to stand out, then this feature will come in handy for you. With it, you can adjust the color of your photos.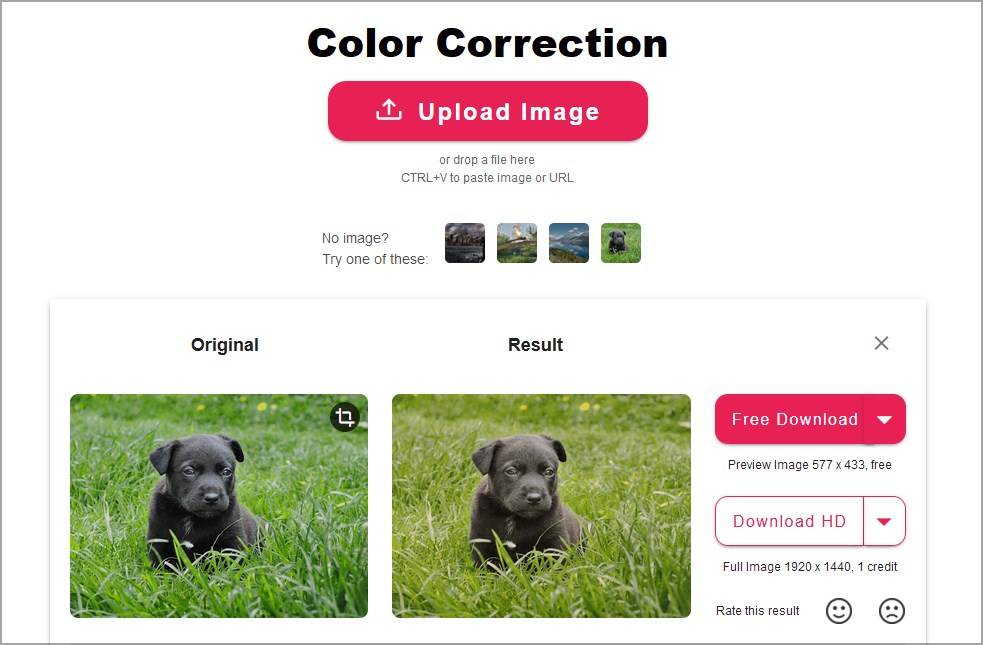 Sadly, it's not possible to adjust the settings, but even with the default ones, the results are impressive.
Background blurring
To make your subject stand out, there's a blurring feature available. It does a solid job, and there are 5 different blur presets available.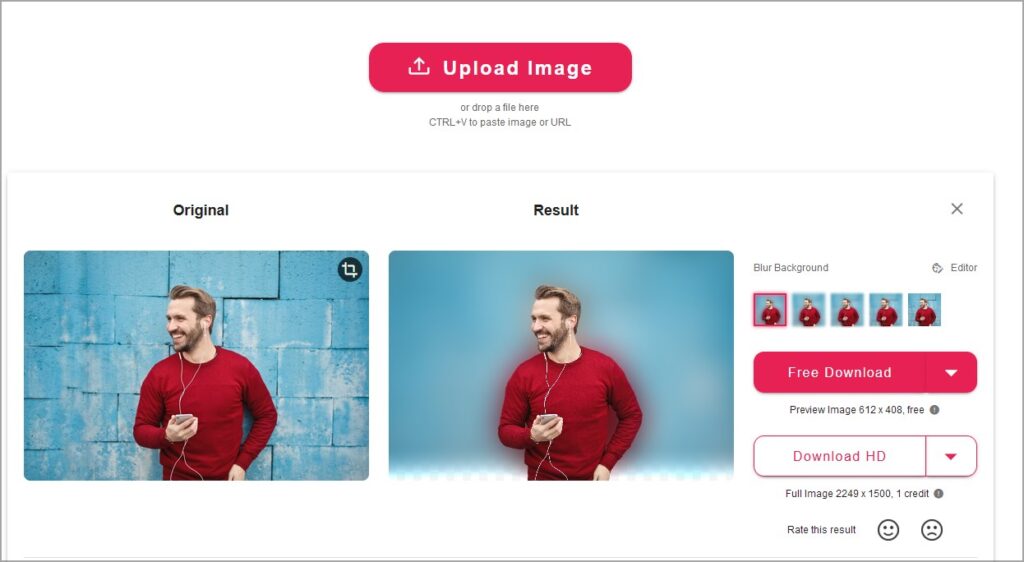 There's an editor you can use, so you can make some minor adjustments to your photos.
Cartoon selfie
One of the more interesting features is the cartoonizer. With it, you can turn any selfie that you have into a cartoon version.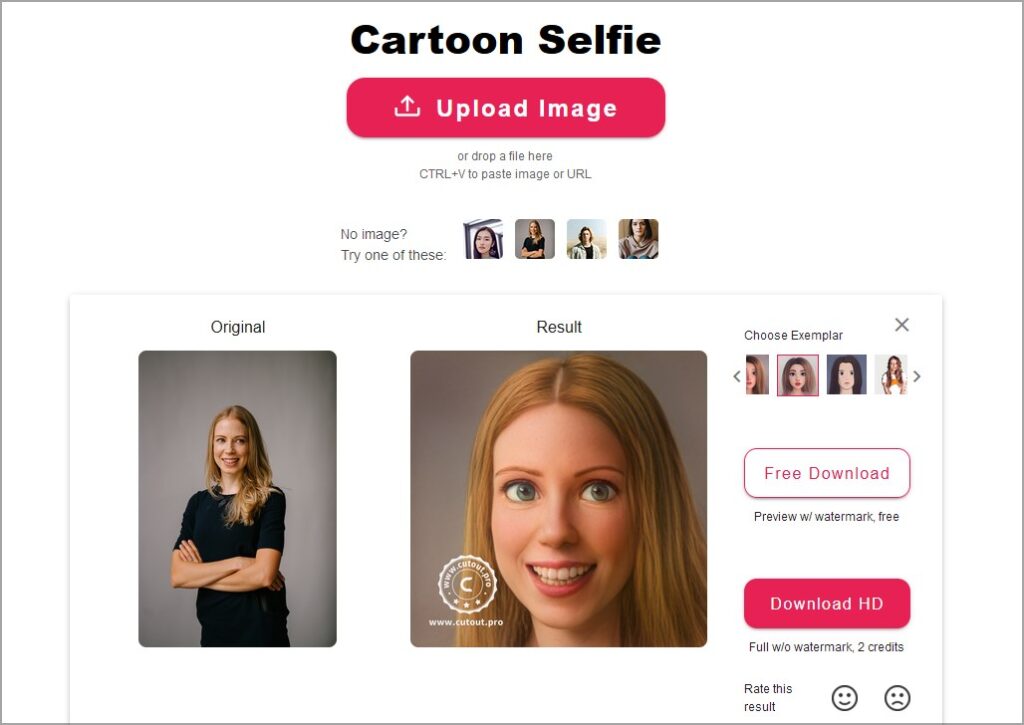 There are several presets available, and they all look impressive.
Passport maker
The last option is the passport maker, and you can select different document sizes or backgrounds for your photos.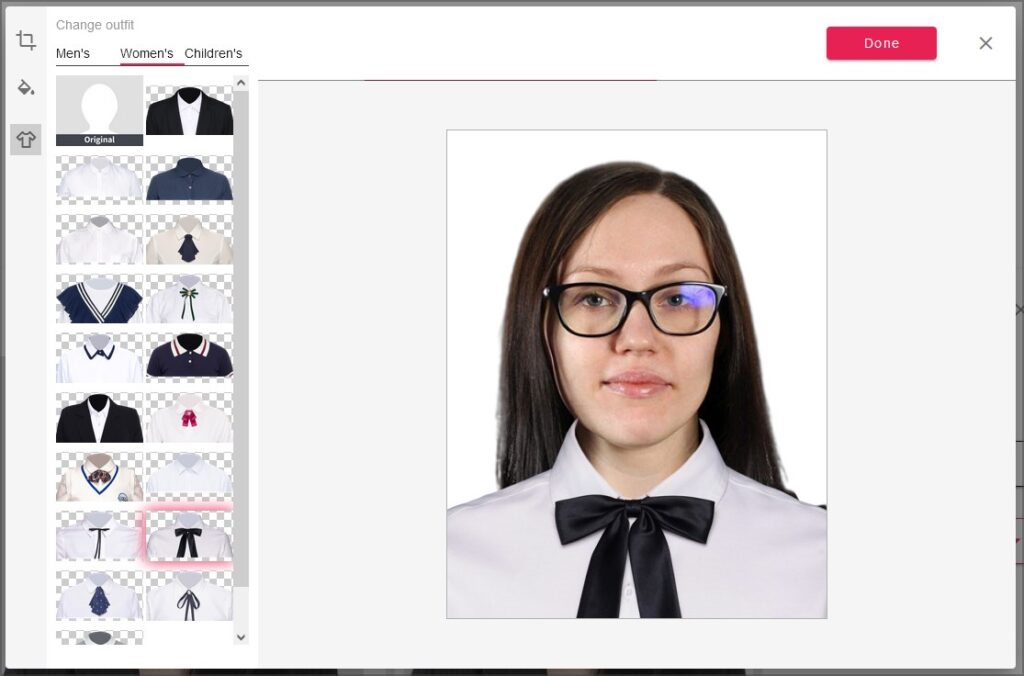 You can even pick different clothes, so the possibilities are endless.
Overall, Cutout.pro is a great service, it's simple to use, and it doesn't require any advanced knowledge if you want to cut out an image for free, or edit it in any other way.
These are just some of the features that this tool offers, and if you want to learn more, we strongly suggest that you give it a try and see how it works.
If you experience an outdated browser warning message when using this service, you can fix it by using the solutions from our dedicated guide.
What is your favorite service for removing backgrounds from images? Let us know in the comments section below.