Millions of people use the web to watch videos, play games, and more. These activities involve the use of your computer's camera and microphone. If you are concerned about your privacy, then you might want to disable these features on your browser.
The web is a great place to find new and useful apps, games, and services. However, some of these have the ability to access your device's camera. This can be a problem if you are not aware that an app has access to your camera.
You need to enable camera access as these permissions are pretty much essential if you want to view videos or play games. This is because most websites now use the camera to scan documents, take pictures, and do other things.
If your browser denies microphone access or you can't access your camera, you may be missing out on a majority of functions that require such permissions.
Why is my camera not working on my browser?
If you are trying to connect your webcam on your PC but the camera keeps failing, it could be due to one or more of the following reasons:
Outdated drivers – The drivers for your PC are part of the device's firmware. These drivers are responsible for managing communication between the hardware and software components. If they are not updated, your camera may have trouble functioning.
You've disabled your camera – Check if you have enabled the camera on your device. Some devices require that you enable the camera before they will allow you to use it. You can also check your device's settings to ensure that recording or accessing the camera is enabled.
Out-of-date browser – You may have an old version of the browser installed on your system. Your browser won't allow your camera to function if there is a conflict in software updates. Upgrade it to the latest version and check if it works fine thereafter.
Now that you are aware of the reasons behind why your camera is not working on your browser, your next question is probably: How do I unblock my browser camera? We have a few solutions for you down below.
Quick Tip:
If your attempts to use your camera from your browser are unsuccessful, try a different browser. The one you currently use may have corrupt files or is just prone to such errors. A reliable alternative is Opera.
With Opera, you can easily enable/disable camera access from settings. Plus, you will benefit from modern features like social media integrations, tons of add-ons, an ad blocker, and more.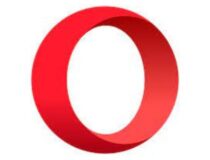 Opera
Use Opera to easily disable your webcam when you are not using it and employ its anti-tracking and VPN features for increased privacy.
How do I enable Camera permission on my browser?
1. Chrome
Tap on the three vertical ellipses on the top right corner and select Settings.
2. Firefox
Click on the Menu button at the top right corner and select Settings.
Paste the URL of the website you wish to access your camera and hit Save Changes.
3. Edge
Click on the three horizontal ellipses at the top right corner and select Settings.
Toggle on the Ask before accessing (recommended) button.
Hopefully, this article has shed some light on how you can enable camera permissions on your selected browser.
You may also encounter a hardware access error in Chrome where your camera access is blocked but worry not as we have extensively covered the topic in our guide.
Let us know of any other additional thoughts you may have on this topic in the comments section below.