If you are using this browser, we're pretty sure you have just one question in mind and that is: why is Brave not blocking ads? From specific settings to cache piling up, there can be plenty of reasons why Brave browser stopped blocking ads. Don't worry, we got your back.
Brave is dedicated to stopping the barrage of ads and trackers that we are all hit with every day and it does so with its own set of tools, while most browsers offer plugins and extensions to block ads.
However, even if you use third-party solutions, you can still encounter inconveniences. For instance, an Adblock subscription requires management and sometimes fixing, not to mention that many sites have a way of bypassing it. They can place the ads at the bottom of the screen where you can't see them.
Even though the browser does a great job at blocking the ads, sometimes, something could go wrong. And this can happen to any other browser too (see Vivaldi not blocking ads or Firefox pop-up blockers not working anymore.)
Quick Tip:
And speaking of that, if you're open to new options and want to test a different browser with a built-in ad blocker and anti-tracker, you should consider Opera.
There is no need for installation or setup, simply enable ad blocking in the browser settings and change this as you see appropriate.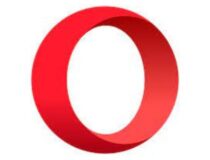 Opera
With the built-in ad blocker, you may enjoy fresher and speedier browsing with fewer distractions.
Now, moving back to our situation. The theory is clear enough but how does this work in reality? Does Brave actually block trackers and ads? Let's find out.
Why am I getting ads in Brave browser?
Brave Browser is often referred to as a privacy-first adult browser. This is because it prevents ads, trackers, and other elements of the web you'd rather not see from appearing on your screen. 
The browser also has a Brave Adblock list that you can check for sites on which you don't want to block ads. Since some sites require you to unblock your Adblocker to access them, you might have to whitelist those particular sites.
So, does Brave not block ads anymore? It does but it's not infallible. In fact, users reported more similar issues, such as:
Brave not blocking YouTube ads/pop ups
Brave not blocking Twitch ads, Spotify ads
Also, Brave iOS not blocking ads (on iPhone)
For additional security, you may want to add another Adblocker to catch those that the built-in Adblocker may miss. 
However, it is important to remember that too many extensions may slow down your performance and drain your battery but we have a guide on how you can stop the Brave browser from draining your PC's battery.
How do I get rid of ads on Brave?
1. Update to the latest version
The first thing you need to do before trying any of the fixes below is to update your browser to the latest version.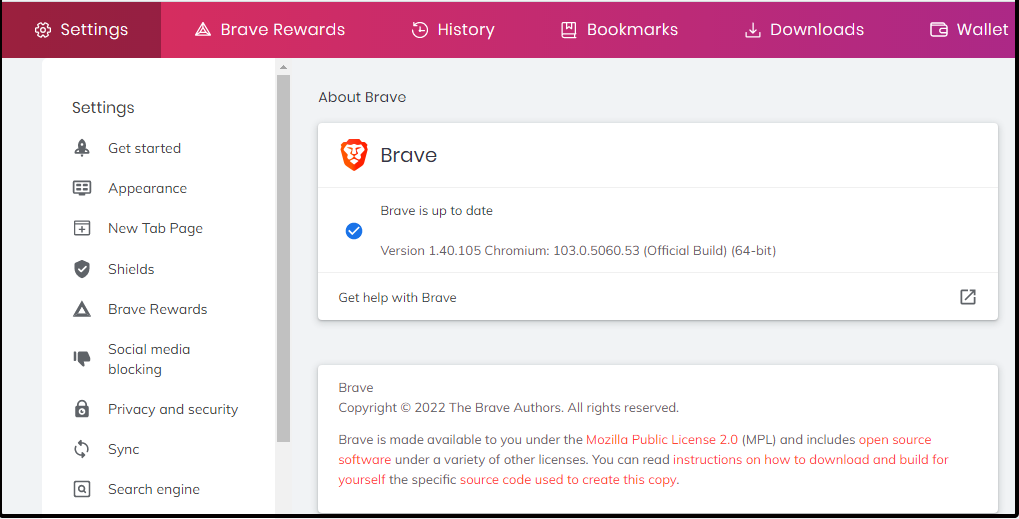 Usually, the browser is set to update itself automatically and download the latest version for you if there is one available. If not, you need to check for updates from the menu and install any new updates manually.
If you're using an outdated browser, you will not only miss out on new opportunities and features but most likely end up encountering compatibility or performance issues over time, so take your time to address this.
2. Clear your browser cache and cookies
Click on the menu at the top right corner of your browser and select Settings.
In the next window, hit the Clear data button.
3. Disable Adblockers
Click on the menu at the top right corner of your browser and select Settings.
Find the Adblocker and toggle off the disable button.
3.1 How do you turn Adblocker on in Brave
Click on the menu at the top right corner of your browser and select Settings.
Toggle on the enable button.
4. Reset Brave browser settings
Click on the menu at the top right corner of your browser and select Settings.
Hit Reset settings.
5. Submit a support ticket
Click on the menu at the top right corner of your browser and select Report a broken site.
Enter all the details in the next window then Submit the ticket.
Is there a totally free ad blocker?
There are many free Adblockers out there that you can use to block ads on your computer and mobile devices. If you're looking for an Adblocker that gets the job done without any fuss or bother, the Chrome Web Store has a library of capable extensions.
Brave Adblock is based on Chrome since it is built using Chromium (the open-source version of Google Chrome), meaning it can use any extensions that are available for Google Chrome.
You can search for an Adblocker on the web store and check for reviews to see which one is the best fit for you. While you're at it, check out these awesome adblockers for Android browsers.
Finally, not all ads are bad and sometimes we may even enjoy particular types of commercials. Should you need help finding old advertisements, let's say, don't be shy to take a closer look at our dedicated guide.
Let us know whether our recommended solutions were able to help you get rid of ads in the comments section below.