Krunker is one of the world's most popular First Person Shooter (FPS) .io games. It's free and straightforward to play. However, for the best Krunker experience, use a browser that allows Fullscreen and provides optimal FPS. Here's a look at the five best browsers to play Krunker.io.
Users can play free or create an account and unlock different weapons and mods for customizable gameplay.
Can you still play .io games?
Yes, .io games are alive and well. Most .io games are built on HTML5 and can be played using any browser. In addition, many variations of .io games typically offer multiplayer and are free-to-play.
What is Krunker.io? Krunker.io is a popular First-Person Shooter (FPS) .io game that is free to play in any browser. Users do not need to register to play, and no download is required, although there is a downloadable client if players want.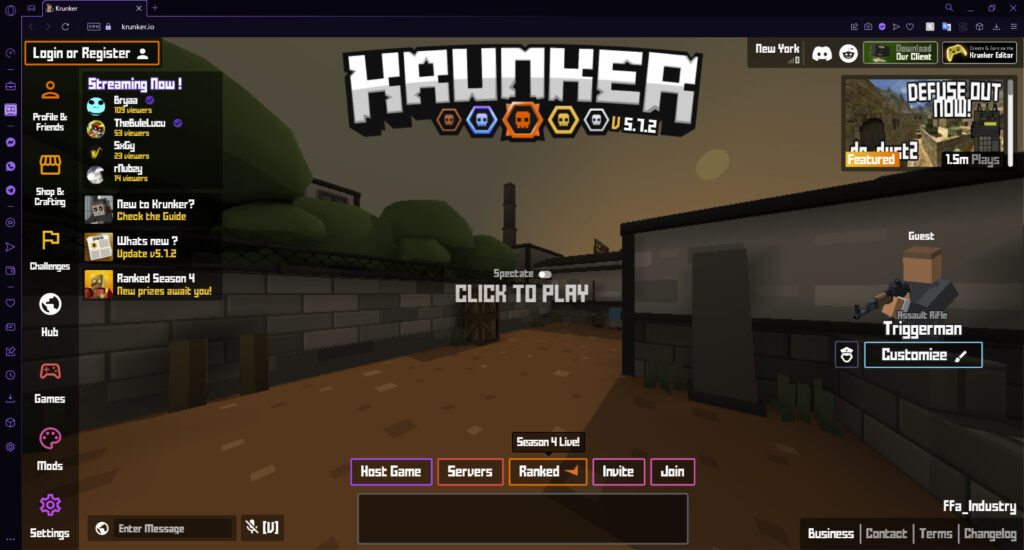 Can I play Krunker.io on Fullscreen? You can play Krunker.io in Fullscreen by pressing F11 on the official website. If you are playing on a third-party website, like Crazy Games, then there is usually a Fullscreen button offered in the bottom right corner.
What are the best browsers to play Krunker on?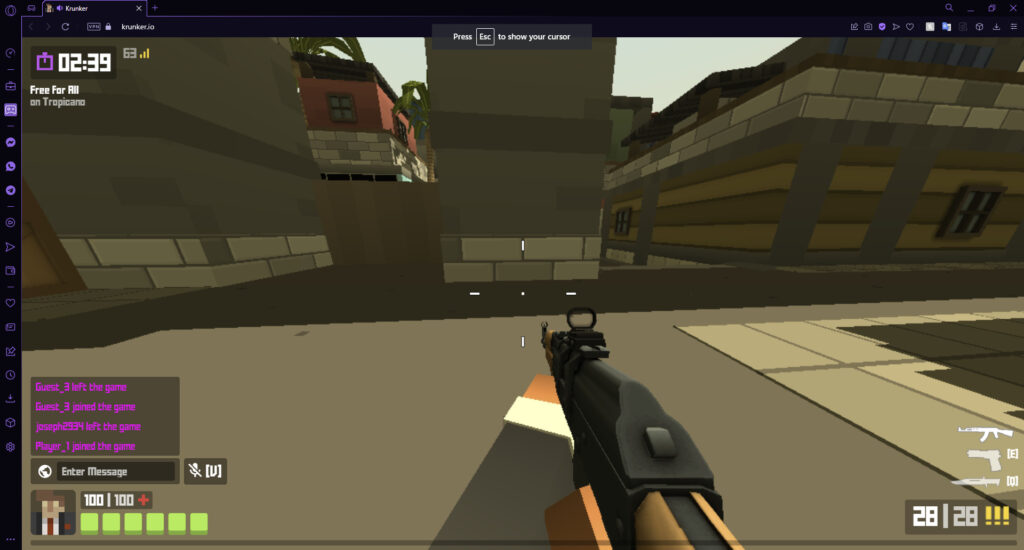 Opera GX is THE gaming browser, so it's no surprise that it makes the top of our list. The free and unlimited VPN allows users to game online with peace of mind. It also allows players to change location in Krunker.io if they want to play on a different server.
The cyberpunk interface of the browser is highly customizable and gives users an immersive gamey feel while surfing the web.
Key features of Opera GX:
Free and unlimited VPN
Cyberpunk interface and customization
GX Corner provides the latest gaming news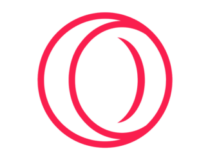 Opera GX
Play Krunker securely using Opera GX's built-in VPN.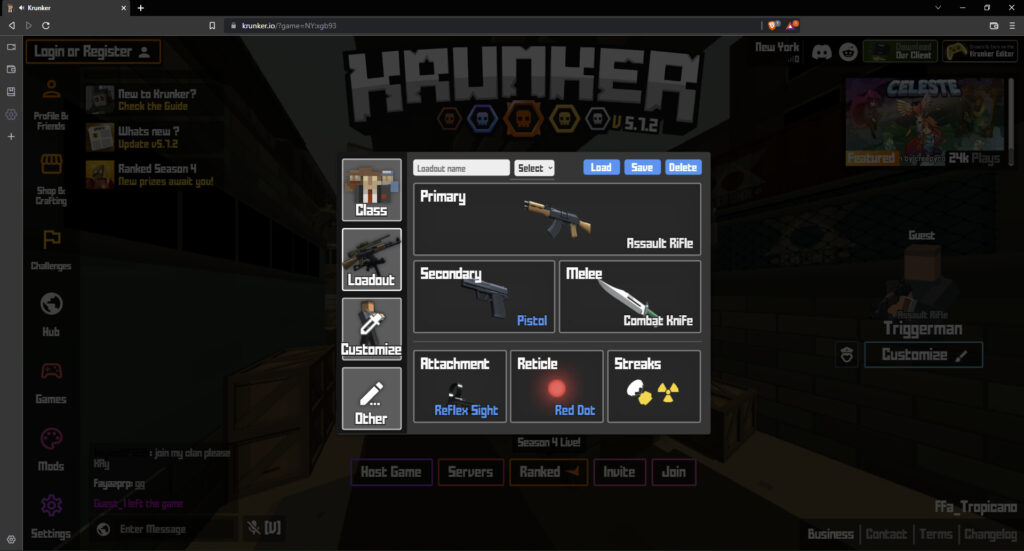 Brave is another highly secure browser that is also perfect for gaming online. This browser values user privacy and doesn't sell user data. It also includes features typically installed as addons in other browsers, including an ad, script blocker, and cryptocurrency wallet.
However, if users want to add extensions to enhance their Krunker gaming experience, Brave has access to the Chrome Web Store because it is a Chromium-based browser.
Key features of Brave:
Doesn't sell user data
Ad and script blocker
Cryptocurrency wallet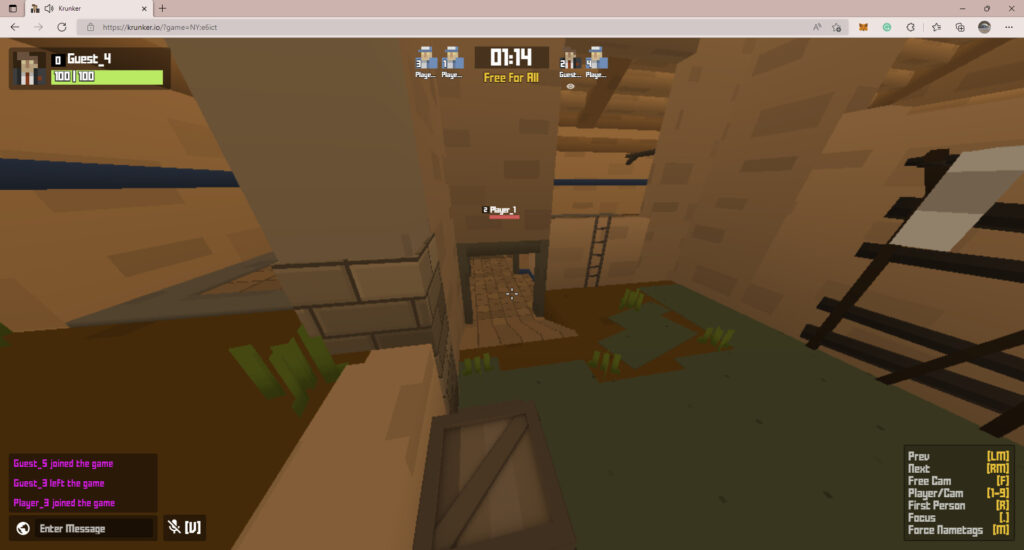 Edge has come a long way since its initial release. After some criticism, Microsoft completely redesigned the browser with the Chromium framework, significantly improving its speed and performance, making it perfect for Krunker.io.
Users can sync their browser data, like passwords and bookmarks, across their other devices. With sync enabled, all devices with Edge will have the same settings and browser data for seamless browsing.
Key features of Microsoft Edge:
Chromium-based
Sync browser data across devices
Regular updates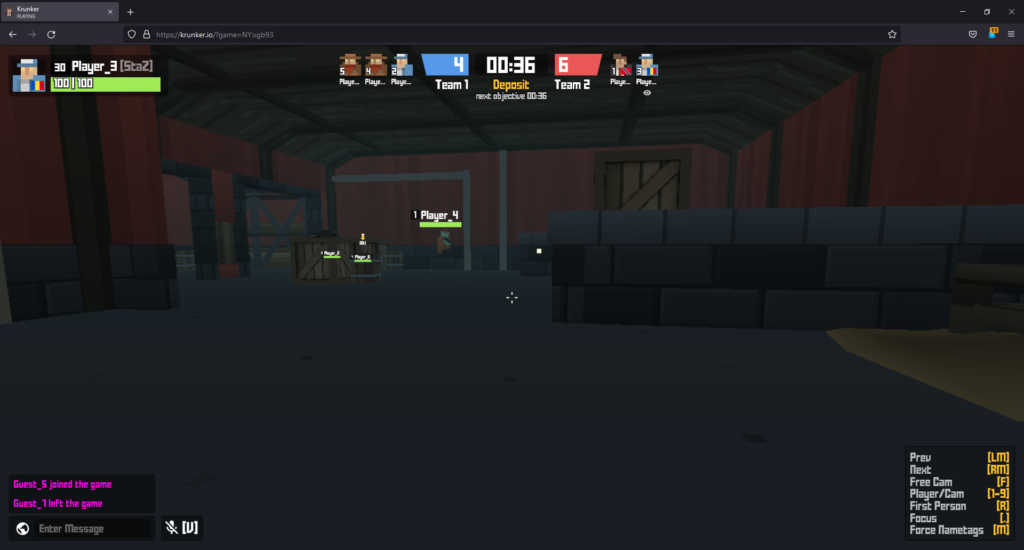 Firefox is one of the most tried and true browsers on the market. With default tracker blocking and fingerprint prevention, users can play Krunker.io securely.
The snapshot feature allows users to take screenshots quickly and easily from their browser. In addition, users can install themes from Mozilla's add-on library for a more personalized interface.
Key features of Mozilla Firefox:
Built-in tracker blocker
Snapshot feature
Personalized themes from the add-on library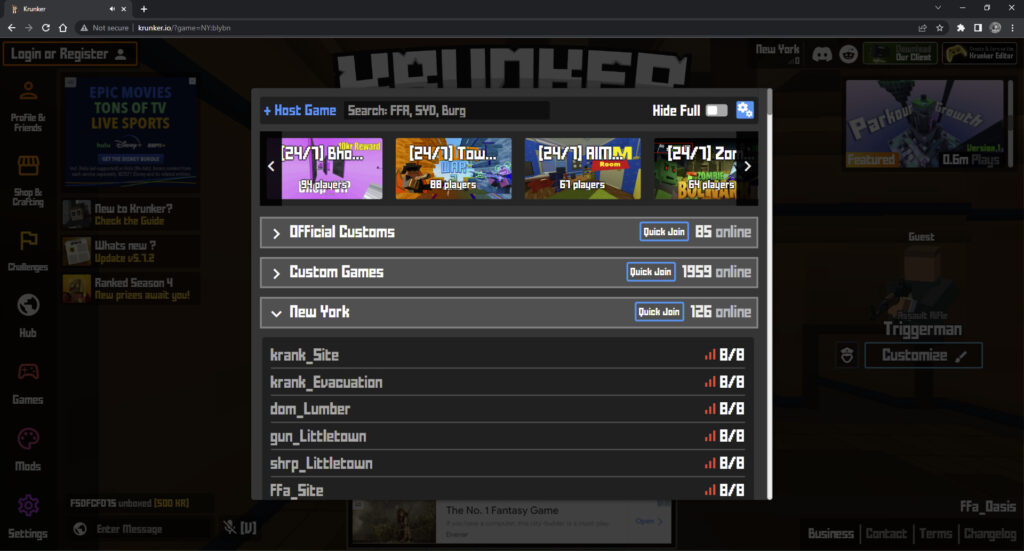 Chrome is an excellent browser for both personal and professional use. In addition, its remarkable speed and performance make it a popular browser among gamers as it doesn't tend to lag or stutter as much as other browsers.
However, there are some privacy concerns with Chrome and reports of Google profiting off user data that they collect and sell for personalized ads. Although, users can adjust their privacy settings to opt out of data collection.
Key features of Google Chrome:
Fast to prevent gaming lags
Adjustable privacy settings
Cross-platform compatibility
How do I make Krunker less laggy?
Krunker.io allows users to adjust settings like graphics if players are experiencing lags. For example, lowering the resolution in the display settings may help the game run smoother.
Another issue may be your network connection. Again, try using a VPN to switch to a server with the best performance to prevent lags. Check out our recommendations for the best VPNs for Krunker that fixes lagging if you're having this issue.
Let us know what you think of our list of the best browsers to play Krunker and which browser you use to play .io games.