Zwift is an online cycling and running program where people can hop into a virtual world and compete with others. It's a lot like an MMO video game; people from all over the world join to race each other.
It runs natively on your computer or mobile device and gives you a bunch of different environments where you can exercise. You can bike ride in France, in the desert, and even a theme park with a lot of Tokyo influences.
You do have to pay a monthly subscription to use Zwift, but there is a 7-day free trial that you can try out. In case you were on the fence about the service.
Can Zwift be used on Windows?
Yes, Zwift can indeed be used on Windows computers. In fact, the program can run on macOS, iOS, Apple TV, and Android devices. You won't need a powerful computer to run Zwift.
All you really need is a PC that runs Windows 7 (64-bit) or higher that has an Intel Core 2 Duo processor and 8GB of memory. For Apple computers, all you need is macOS 10.10 or higher with the same hardware.
If you have an iPhone, you'll need to have an iPhone 5S or higher. And for Android devices, you'll need to check the Google Play Store to see if it's compatible with Zwift. It also must be mentioned that Zwift does not run on any browser.
It is an app that runs on your computer and as such, it's incompatible with all browsers. There are, however, extensions for browsers that you can run that enhance the Zwift experience.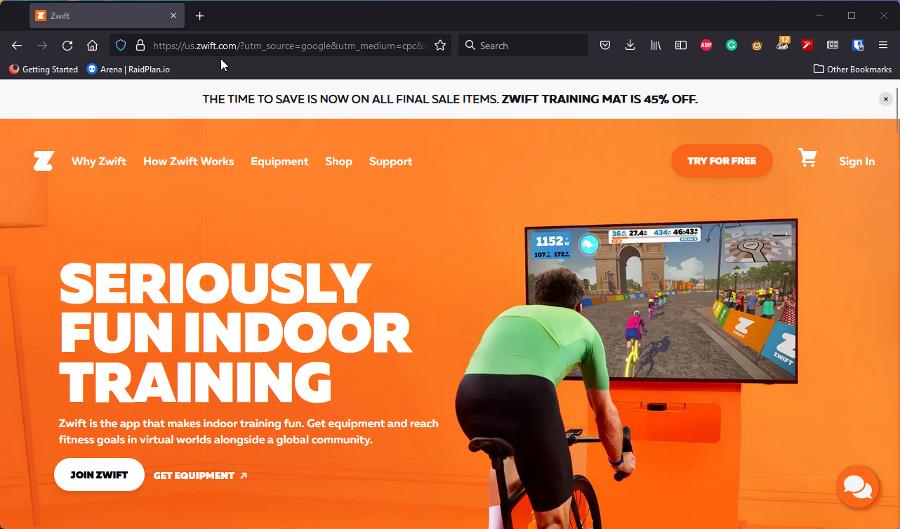 This guide will cover those extensions and the best browsers for them.
What are the best browsers to use alongside Zwift?
1. Opera GX – Enjoy Install Chrome Extensions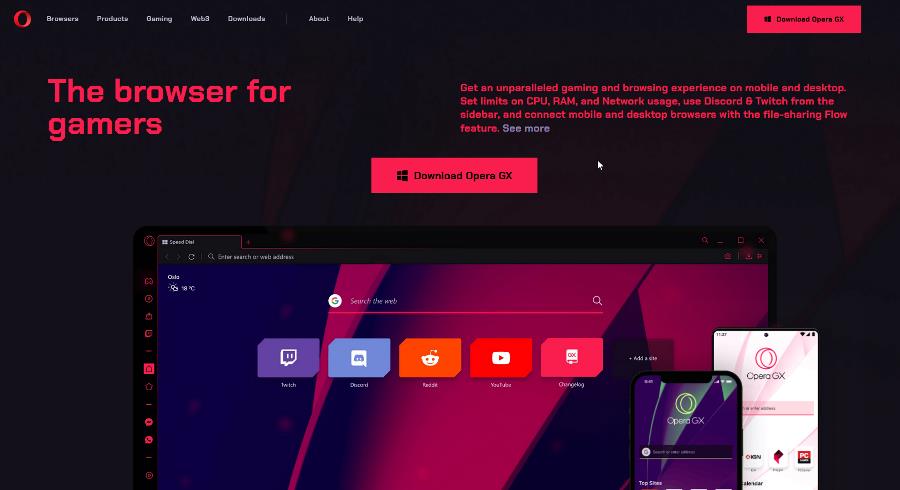 Opera has the ability to install Chrome extensions onto its browser. You have to first download the plug-in called Install Chrome Extensions in order to use what's on Chrome's web store.
Opera GX, in particular, is great to use alongside Zwift because you can set limits on how much it uses the CPU, RAM, and bandwidth. This version of Opera was made with gamers in mind.
And although Zwift isn't a video game, it shares a lot of similar characteristics with them. It's an on-device app that utilizes computer resources to bring 3D environments that you can interact with.
For all intents and purposes, Zwift should be treated as a game and you should a browser that supports gaming.
Additional features
Opera GX can connect with mobile devices to share files
It has a built-in ad blocker
The browser is customizable with different themes and modes
2. Opera – Supports Chrome add-ons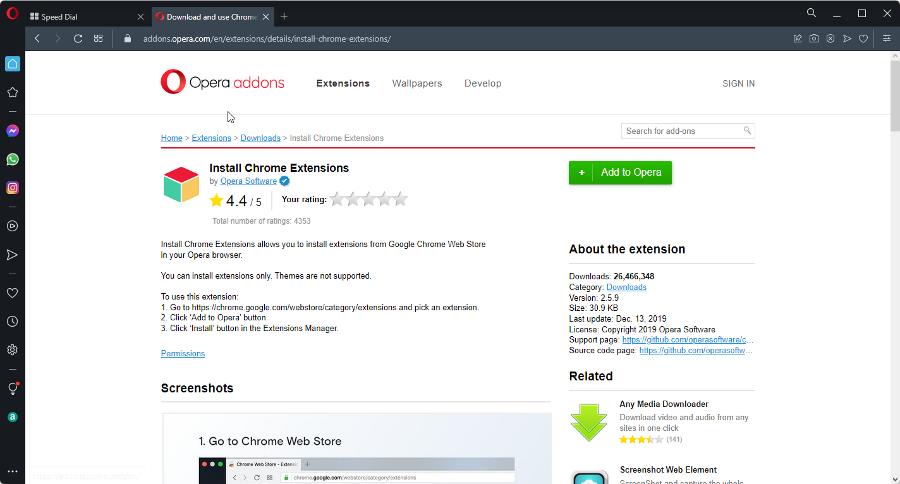 If you're not interested in all of the gaming features on Opera GX, then you can always switch to the base Opera browser. It supports Chrome add-ons with the Install Chrome Extensions plug-in.
The difference between Opera and Opera GX is that the former is more streamlined. Many have found Opera GX to be a little cluttered. The gaming features don't really appeal to non-gamers.
Fortunately, Opera still has great features like integrated music players and support for social media platforms. Zwift does connect to Facebook so you can share Zwift results there and message friends on Opera.
Additional features
Browsing can be faster with Opera Turbo enabled
Opera comes with a free VPN installed
It comes with Tab Preview so you know what's in a tab without having to click it
3. Firefox – Robust security features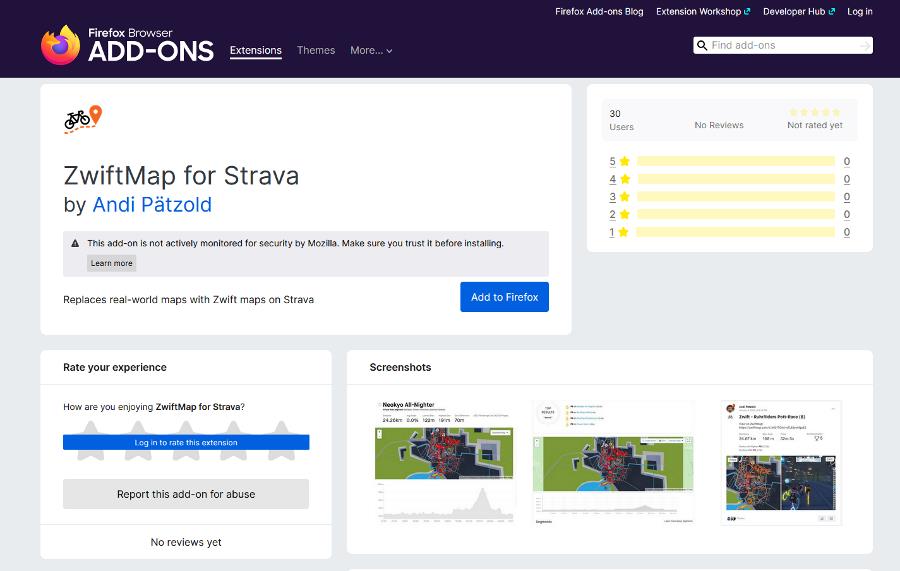 The third-place goes to Mozilla Firefox and its support for ZwiftMap for Strava. Let's explain several things first before detailing why this is a good extension.
So, Strava is an online service that lets you track your physical exercise using some social media-like features. You can connect Zwift to Strava using the aforementioned ZwiftMap for Strava plug-in.
While using Strava, the extension replaces the maps with Zwift's animated maps. It's not a crazy game-changing extension, but it's still nice to have the ability to customize your experience.
Additional features
Firefox has a user-friendly interface
It comes with robust security features that protect your privacy
The browser is easy on your computer's resources
4. Chrome – Helpful exercise extensions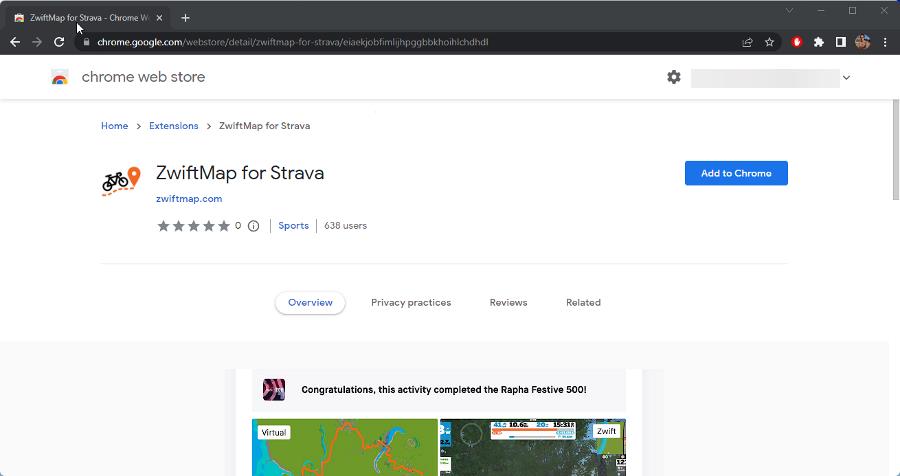 Second place goes to Google Chrome. This browser is similar to Firefox because it also has ZwiftMap for Strava in addition to other Zwift extensions.
The other extension is Zwift Charts which provides demographic and performance charts for in-app events. It provides useful information on who's competing and where, for example.
And there's Zwift Ride On. In the app, you can give people Likes in the form of a 'Ride On'. This extension gives other people an automatic Ride On where you go to the Zwift dashboard online.
Additional features
Chrome has a ton of other helpful exercise extensions
The browser has a user-friendly interface
It has support for productivity features like organized tabs and separate account profiles
5. Brave – Protects your privacy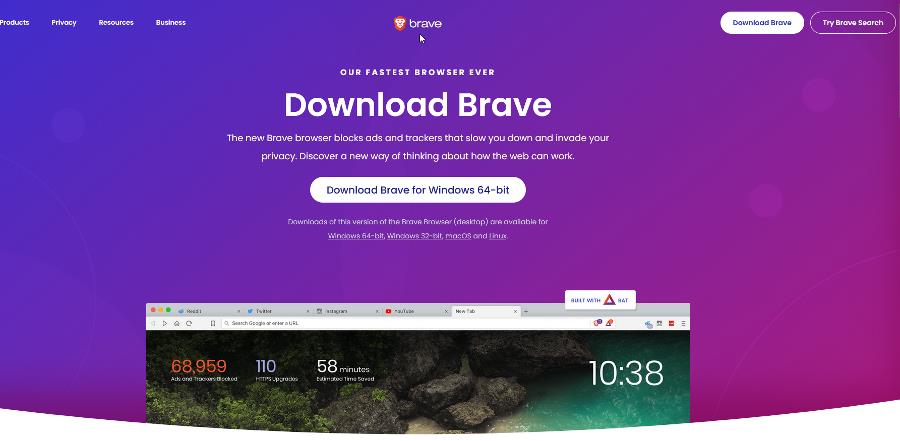 And the last entry on this list is Brave. This particular browser does the same thing as previous entries as it can also support Chrome extensions. The developer even posts instructions on how to do this on their website.
Brave, as a general browser, is more recommended over Chrome because it doesn't track its users. That may not be important at first glance. But if you'd like to keep your information private, then it's the first thing you should worry about.
It's entirely possible that Chrome could collect information from the Zwift extensions and use that information to send ads your way or sell it all. Either way, Brave doesn't do any of that.
Additional features
Protects your privacy and against trackers with Brave Shield
Browser loads pages very quickly compared to Chrome
You can import settings and bookmarks from other browsers to this one
Feel free to comment below if you have questions about web browsers. Also, feel free to leave comments about guides you'd like to see or information on browsers and their features.