Pick from 7 Fully Compatible Browsers for Jitsi Meetings
3 min. read
Updated July 22nd, 2022
Published July 14th, 2022
---
Readers help support BrowserHelp. When you make a purchase using links on our site, we may earn an affiliate commission.
Read the affiliate disclosure page to find out how can you help BrowserHelp effortlessly and without spending any money. Read more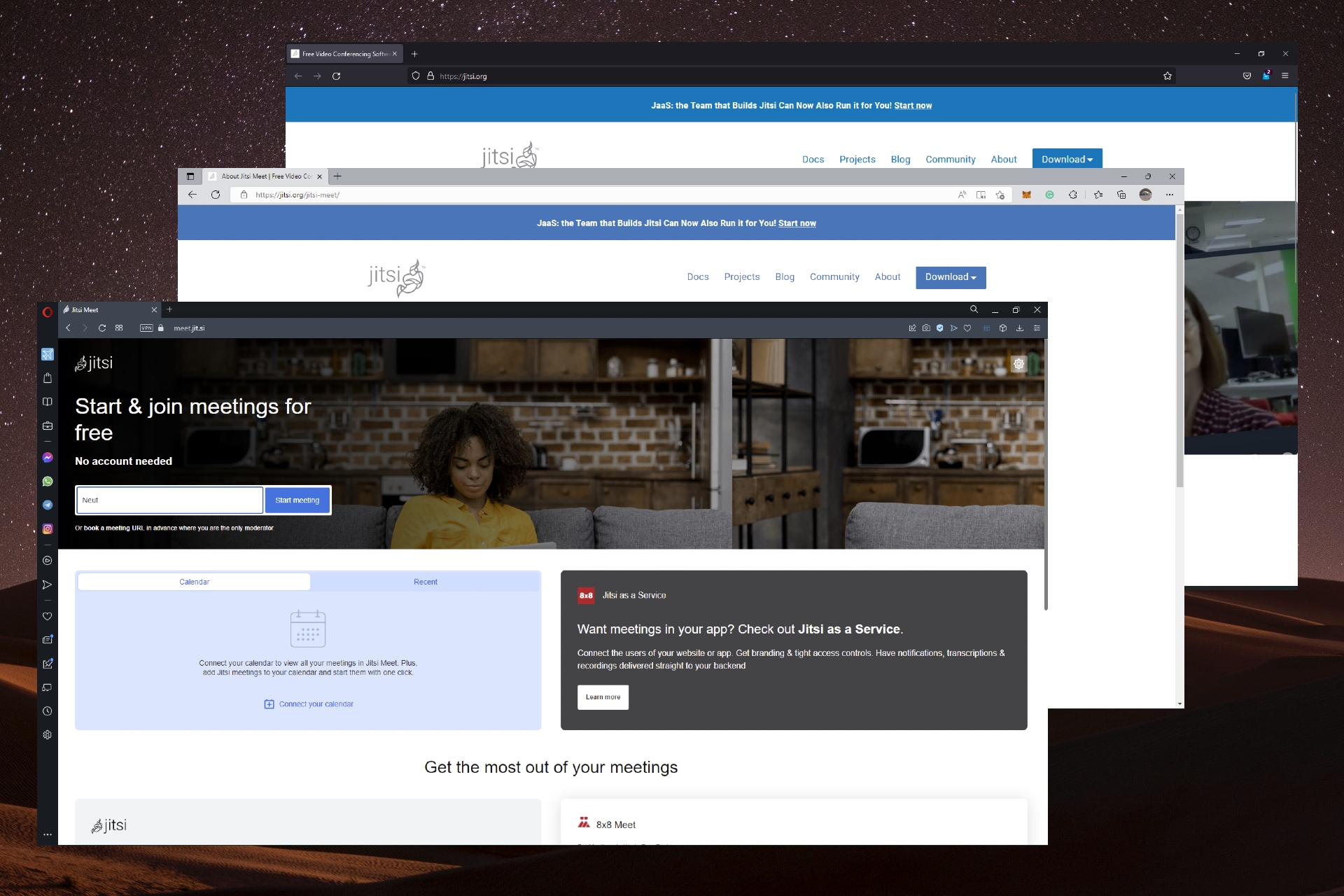 Jitsi is a free voice and video conferencing software that's open-source and compatible with web browsers for Windows, Linux, and Mac. Keep reading for our picks for the best browsers for Jitsi meetings that are fully supported.
Does Jitsi work in browser?
It's recommended that users use the software in-browser. Jitsi supports Chromium-based browsers, Firefox, and Safari.
Which browser is the most compatible with Jitsi?
Users report that Chromium-based browsers work best with Jitsi, which is what many browsers are based on. For example, Google Chrome, Opera, Microsoft Edge, and more are all fully compatible with Jitsi.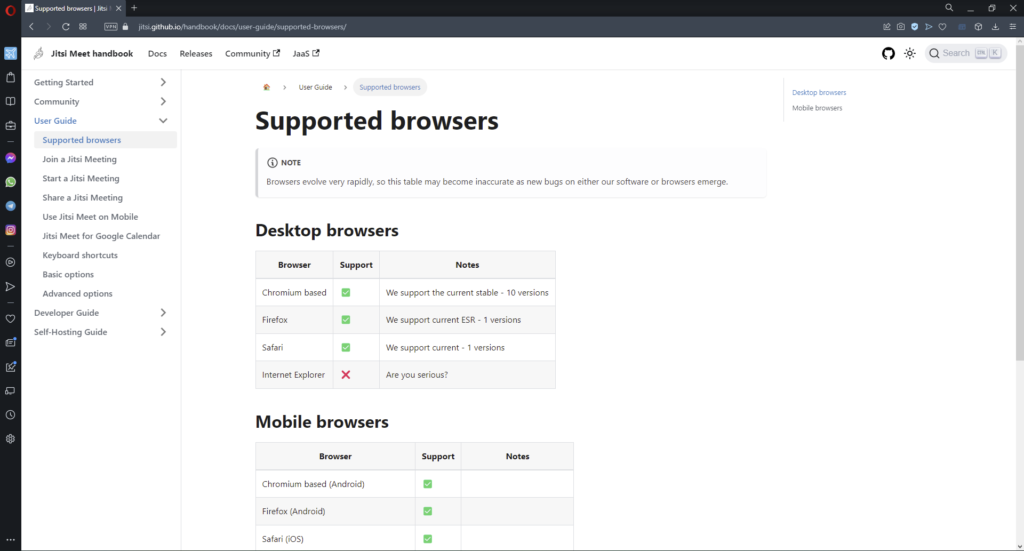 Does Jitsi work with Firefox?;
Jitsi does support Firefox; however, users have reported some bugs when using Jitsi on Firefox with macOS.
Does Jitsi work on a mobile browser?
Jitsi supports Chromium-based browsers and Firefox for Android. For iOS devices, however, it supports Safari and browsers using WKWebView.
What are the best browsers for Jitsi?
1. Opera – Best for staying connected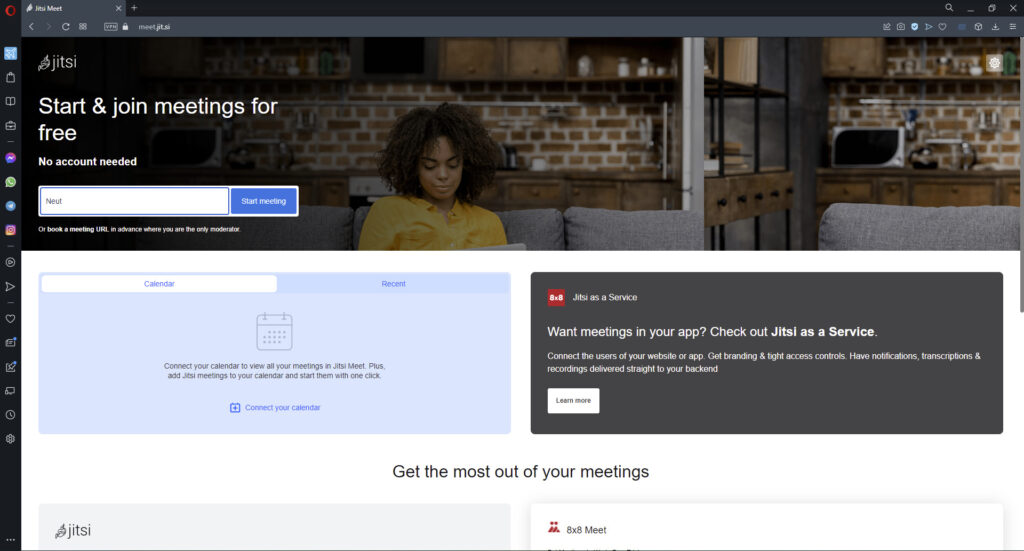 Opera is great for online video conferencing because of its integrated features like the messaging system that is easily accessed from the sidebar. This feature offers messaging from WhatsApp, Instagram, Discord, and more.
Users can easily take screenshots from the browser with a built-in snapshot tool. This can be really helpful for meetings and messengers.
Key features of Opera:
Integrated messaging
Snapshot tool
Cross-device syncing
2. Google Chrome – Best for Google users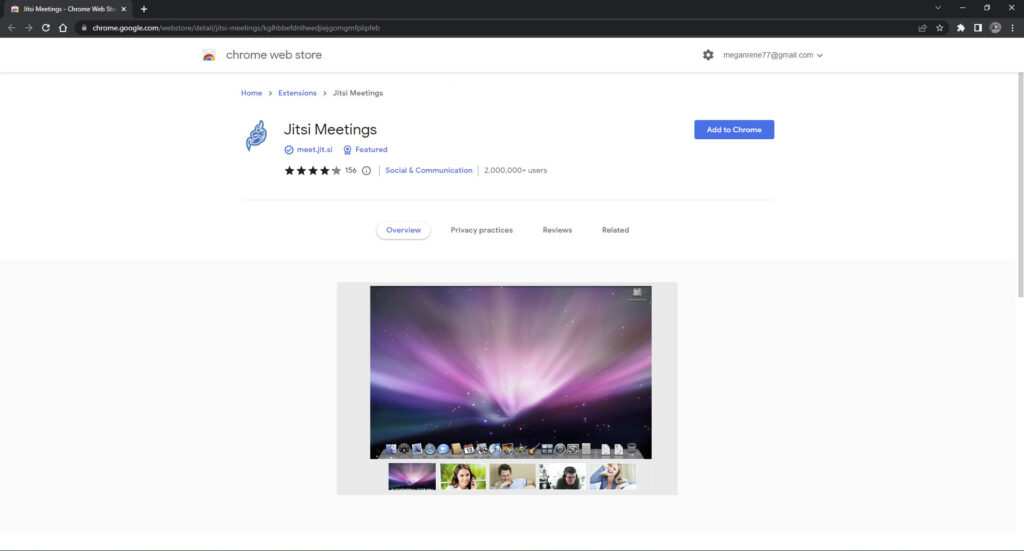 Google Chrome is integrated with Google apps like Drive and Gmail so users can have everything in one place. In addition, with Chromecast, users can cast their meetings to their TV for a better meeting experience.
Tabs can be sorted into groups so users can easily manage web pages for streamlined browsing. Jitsi also offers an extension for the Chrome Web Store so users can join Jitsi meetings quickly.
Key features of Chrome:
Google app integration
Chromecast
Tab grouping
3. Vivaldi – Most customizable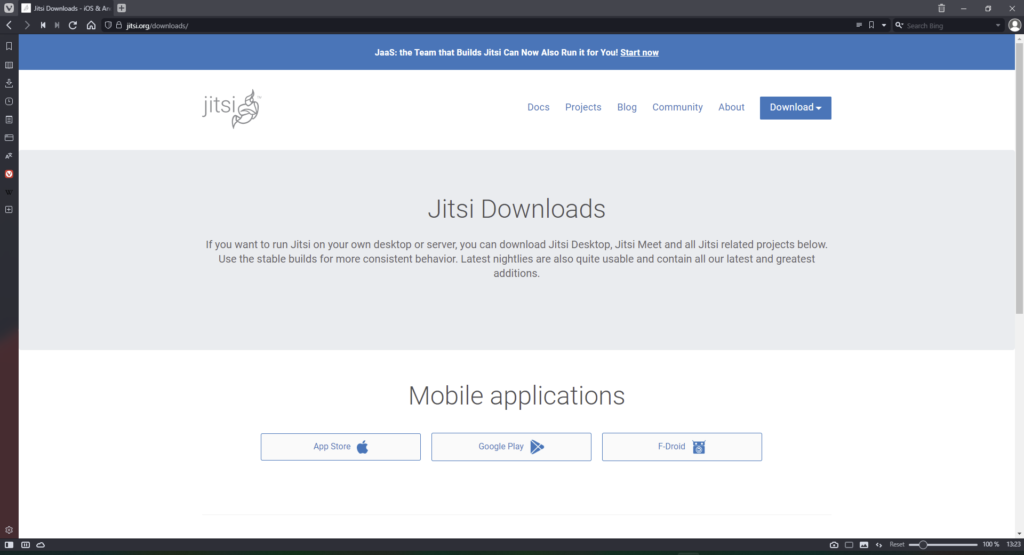 Vivaldi is a Chromium-based browser that is designed for complete user autonomy without needing to install extensions. But if users do want addons, Vivaldi is compatible with the Chrome Web Store.
Users can create separate profiles on Vivaldi to keep browsing data separate for those with shared devices. The context menu includes a bookmark page and, in addition, allows users to add pages to their own panel for easier viewing.
Key features of Vivaldi:
Fully customizable
Access to Chrome Web Store
Separate profiles
4. Microsoft Edge – Perfect for Windows users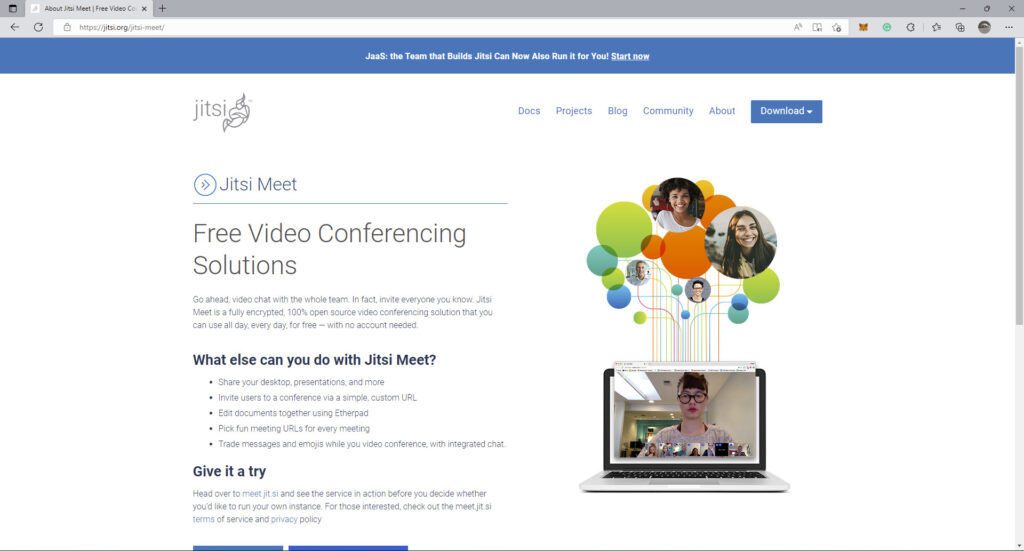 Edge offers three levels of tracking protection that allows users to customize their level of privacy. This will enable users to rest easy when joining Jitsi meetings and sending messages.
The built-in assistant, Cortana, makes navigating the web much easier and faster. Cortana is the virtual assistant for Windows making Edge streamlined for Windows devices.
Key features of Edge:
Levels of tracking protections
Cortana assistant
Optimized for Windows
5. Firefox – Great security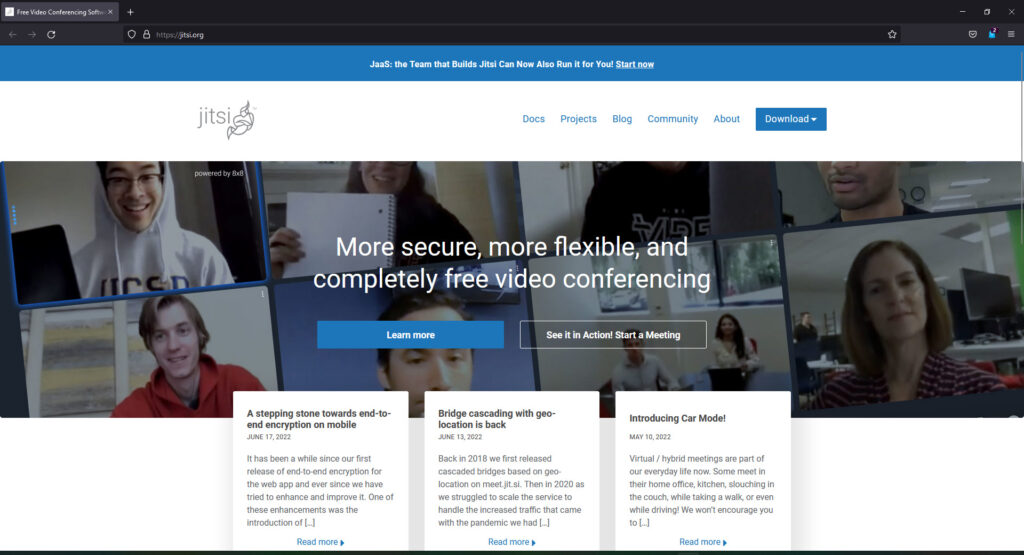 Firefox is a secure browser with ad and tracker blocking and fingerprinting protection. While not a Chromium browser, it has a great selection of addons and is open source.
In addition to being secure, Firefox has a user-friendly interface without sacrificing customization options. It also has a picture-in-picture feature that allows users to minimize videos in a floating frame while browsing.
Key features of Firefox:
Fingerprinting protection
User-friendly
Picture-in-picture feature
Hopefully, you enjoyed our picks for the best browsers for Jitsi. If you're interested in our recommendations for the best browsers for Zoom, we have a list for that. Let us know in the comments which browser you use for Jitsi.