6 Best Browsers to Watch your Favorite CBS All Access Shows
6 min. read
Updated June 29th, 2022
Published June 24th, 2022
---
Readers help support BrowserHelp. When you make a purchase using links on our site, we may earn an affiliate commission.
Read the affiliate disclosure page to find out how can you help BrowserHelp effortlessly and without spending any money. Read more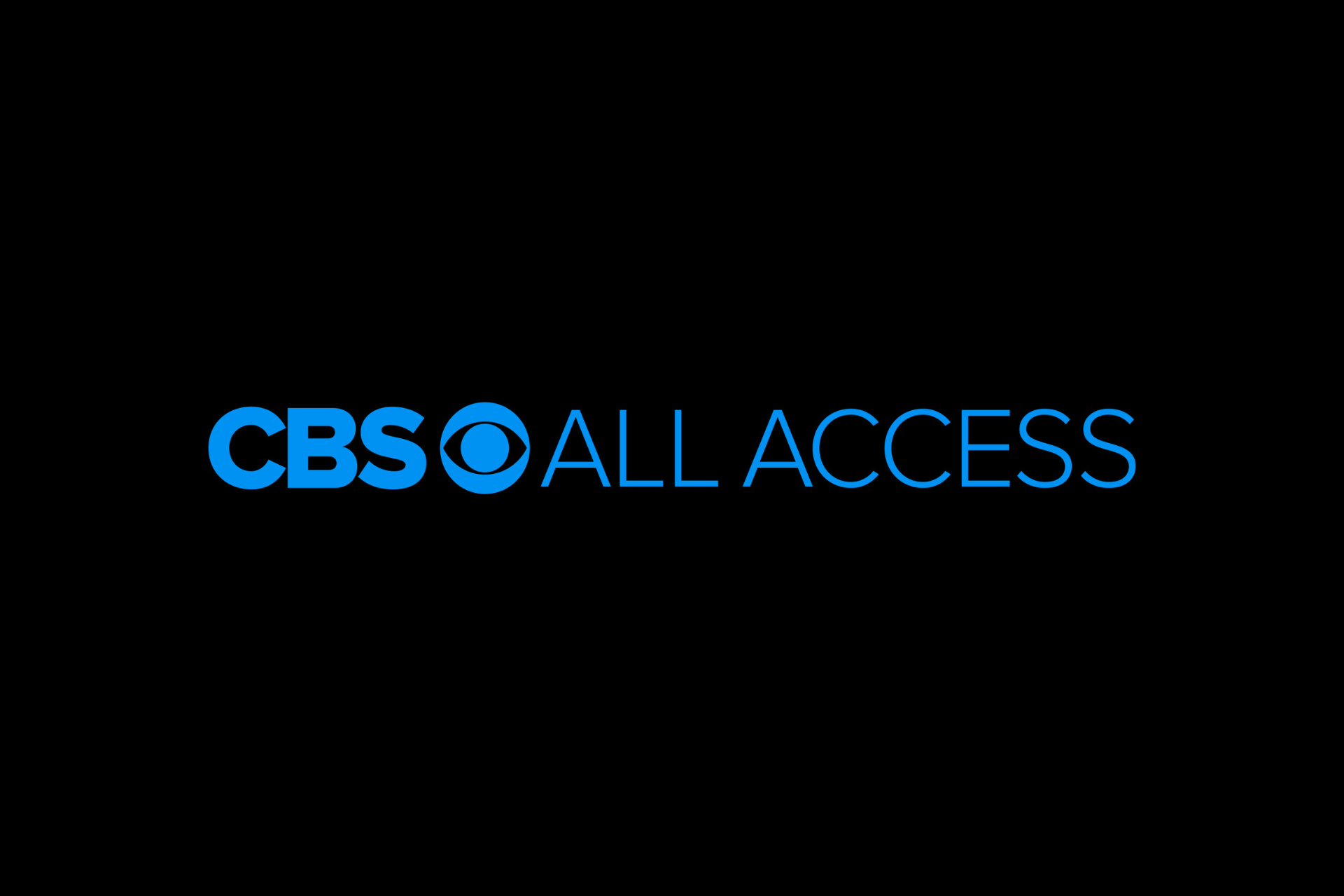 Today, traditional broadcast channels are trying their best to sequester content for their video streaming services, something that was initially a responsibility of content aggregators such as Netflix and Hulu.
An excellent example of such a channel is CBS All Access. But what are the best browsers for CBS All Access?
Apart from hosting a lot of amazing CBS All Access shows, this is the only way for viewers to watch some original series such as The Twilight Zone, the Good Fight, Star Trek: Picard, and Star Trek: Discovery. You can also get local coverage news and live sports streams with CBS All Access.
Even though CBS All Access does not offer everything to be the right channel for a general audience, it is amazing for people with specific shows they love. Their monthly cost is also affordable compared to its competitors.
Can I watch CBS All Access on my computer?
Fortunately, you can watch CBS All Access on your computer without a free VPN for CBS. This is a luxury that you could not enjoy a few years ago.
However, due to its growing popularity, CBS All Access realized that its viewers must watch their favorite shows on the go. You, however, need a CBS All Access account for this.
There are different options for watching CBS All Access on your computer. The first one is by installing their application.
However, this is only supported for computers running Windows 8 or later and Mac running Mac OS X v10.6 or later.
The other option is to watch CBS All Access on a computer using a web browser. But, again, there are different requirements for the web browser version and the operating system for you to watch CBS All Access on a web browser.
And if you have any streaming problems with CBS All Access, our complete troubleshooting article will help you fix them quickly.
What are the best browsers for CBS All Access?
1. Opera – Fastest speeds for streaming
When it comes to streaming videos without buffering, Opera is one of the best browsers for the job. It's very lightweight, with a modern interface that lets you quickly access the CBS platform.
If you want extra convenience, you can bookmark the CBS All Access website and pin it in Opera's sidebar. This way you'll be able to access it in just one click.
This versatile browser has dedicated versions for multiple platforms, including PC, macOS, Android, and iOS. You can sync your preferences and bookmarks across multiple devices to get the best experience.
On top of being light and fast, Opera integrates modern features meant to boost performance and privacy including an adblocker, an antitracking feature, and a free VPN that can surpass geoblocks.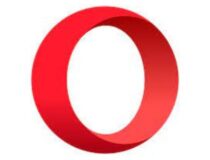 Opera
Enjoy your favorite CBS shows with this fast, multi-platform browser!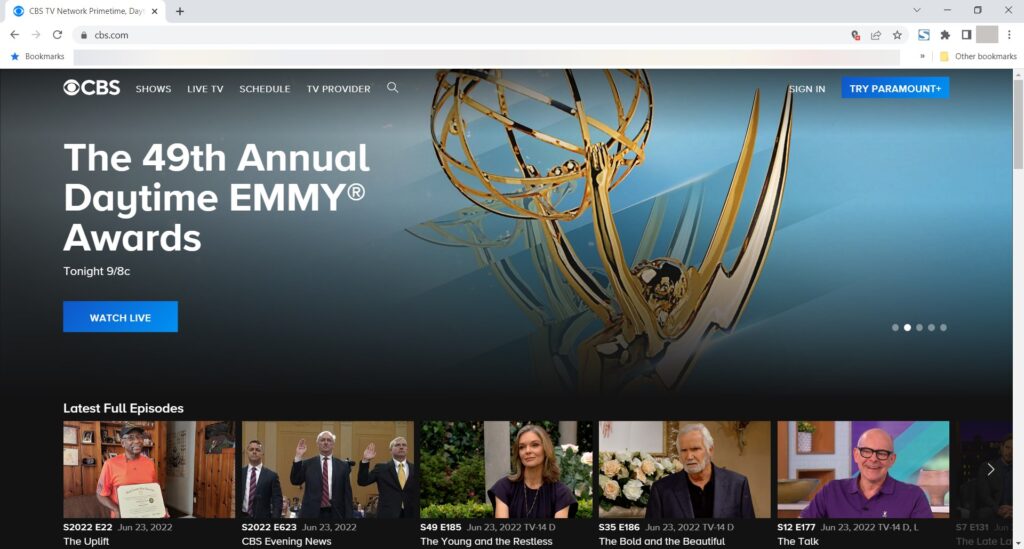 Google Chrome is one of the best browsers we have today. However, some restrictions exist on watching your favorite CBS All Access shows.
To start with, you can watch CBS All Access shows on a Google Chrome web browser on computers running Windows 8 and above or Mac OS X 10.9 and above.
If you have the previous versions of the operating systems mentioned above, you can only use Google Chrome v68 and above but on Windows XP/Vista and Mac OS X 10.6 to 10.8.
3. Mozilla Firefox – Good for private browsing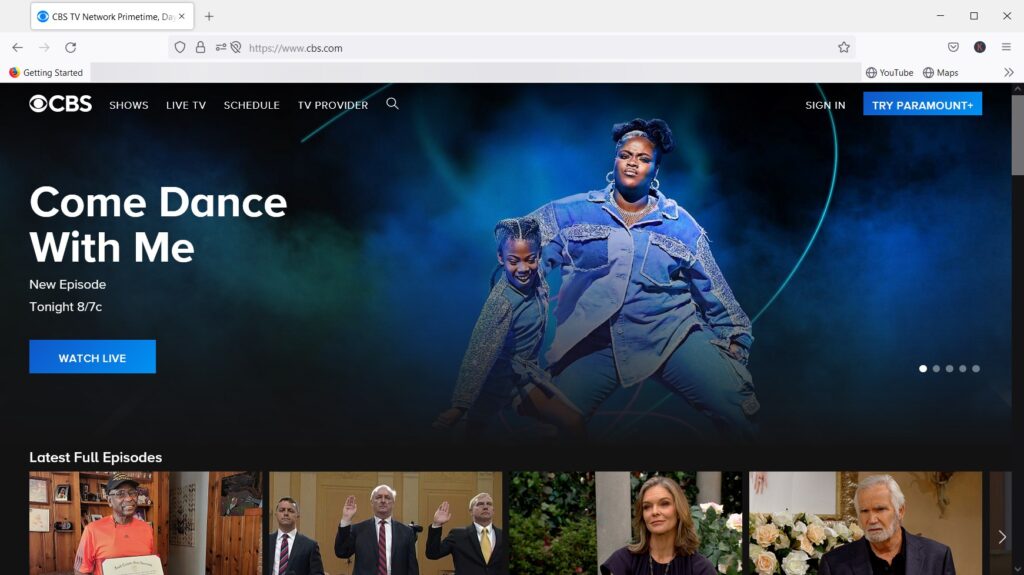 Mozilla Firefox is one of the most established web browsers we have today. It was overtaken by Google Chrome only a few years ago but has made many improvements in the last couple of years.
Like with Google Chrome above, you can watch your CBS All Access shows on a Mozilla Firefox web browser but with some restrictions.
For instance, your computer should be running Windows 8 and above operating system or Mac OS X 10.9 and above.
Those using previous versions of Windows cannot watch CBS All Access, but with the browser's version 48 and above, you can do the same on Mac OS X 10.6 to 10.8.
4. Safari – Best browser for Mac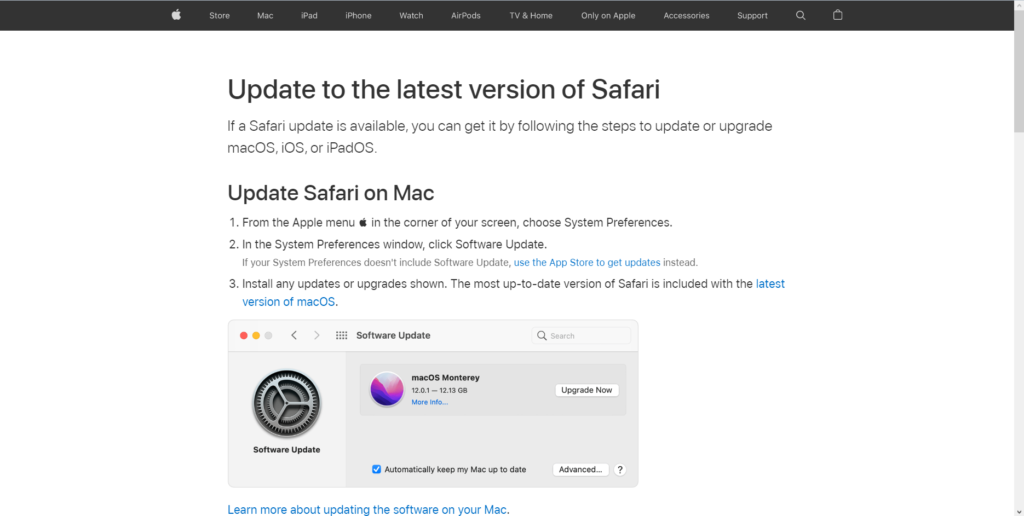 Safari is very common with Mac users. The browser can also be installed on Windows machines. Your machine should run Mac OS X 10.10 and above to watch CBC All Access on Safari.
In addition, you need to ensure that you are using at least version 9 (v9) of the Safari browser. You cannot install Safari on Windows and watch CBS All Access.
However, if you have a Mac or an Apple tablet or smartphone, Safari is perfectly optimized for those devices and would be the ideal choice.
5. Microsoft Edge – Best integrated with Windows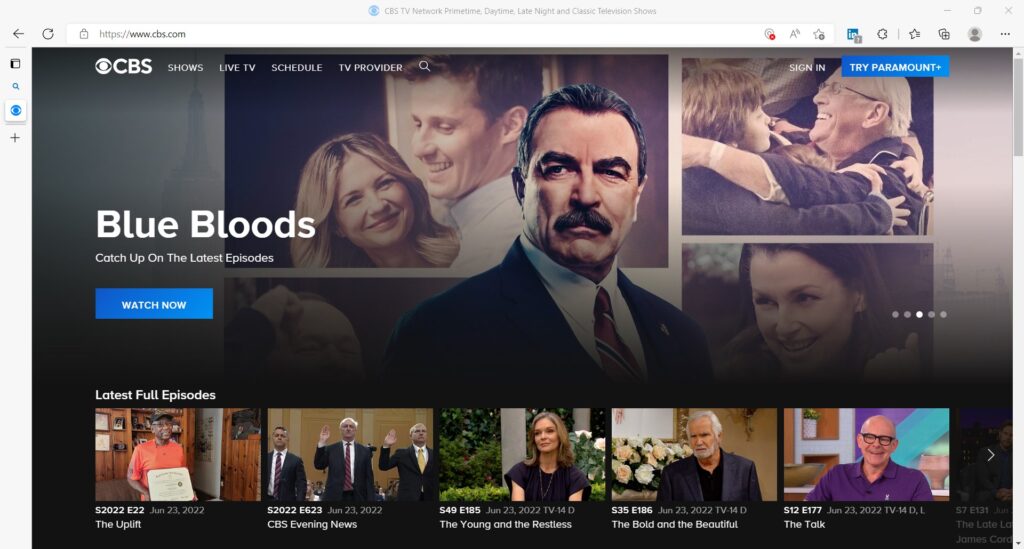 Microsoft Edge is the default web browser that comes with Windows operating systems. Initially, Windows used to come with Internet Explorer.
This is still the same browser for those using Windows 8 and the previous operating system versions.
To watch CBS All Access on the Microsoft Edge browser, ensure your machine is running Windows 10 and above. In addition, you can only use version 14 (v14) of the web browser and above.
⇒ Get Edge
6. Watch CBS All Access on mobile browsers
You can also watch CBS All Access shows on your mobile devices. The screens might be smaller, but the content is the same.
However, the devices should be running iOS 11 and above or Android 5 and above. You can use Safari for iOS devices and Chrome for Android devices.
All the browsers we highlighted above have mobile versions, so you must download them from the App Store or Google Play.
Why is my CBS All Access not working in a browser?
Sometimes, your CBS All Access might not work in a browser. When this happens, you need to determine if the browser meets the abovementioned requirements.
Your OS should also meet the exact requirements. If any of them does not meet these requirements, then update your OS or browser, and you will be good to go.
This concludes our list of the best browsers to watch your favorite CBS All Access shows, and we hope you've found the right one for you.
You might also be interested in the best free and paid streaming software for PC users because you might get other ideas.
If you have any other suggestions, don't hesitate to tell us all about them in the comments section below.